Prep for finals the Temple way.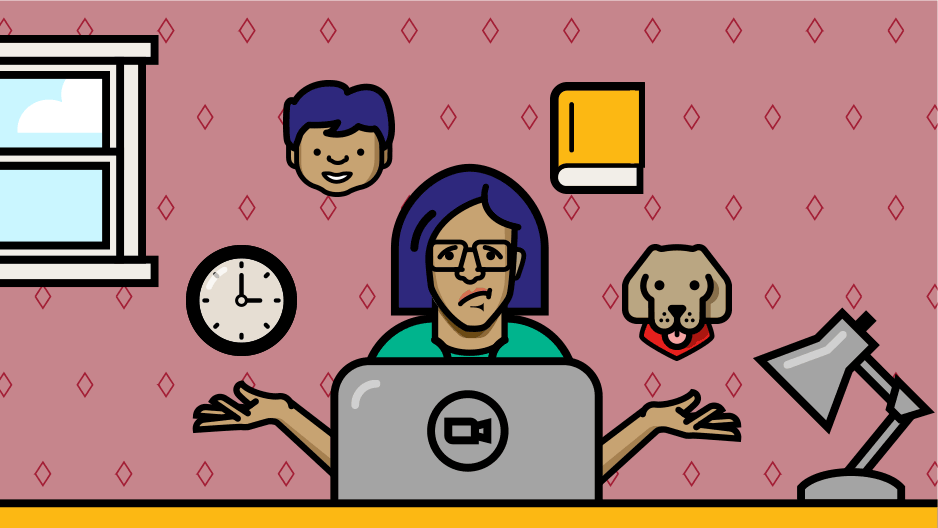 We've gathered some study practices and rounded up events to help Owls soar through finals week.

1. Temple Made beats
Music can keep your mind in rhythm and on track when studying for exams. Lucky for us, current and former Temple students composed an entire mix of lo-fi beats to help get us into a finals groove.

2. Good night, Owl jumping over the moon
DYK that lowering your body temperature helps for a better night's sleep? Professor of Psychology Marsha Weinraub explains how to achieve this and also lays out other recommendations for a good night's sleep—which you'll definitely need before your exams.

3. Say cheese, Rufus! 
An often forgotten, but crucial study tip: take breaks. And if you can, take breaks with animals!
Studies have shown when we spend time with animals, our brain releases endorphins—brain chemicals that help us de-stress and feel good! It can also elevate levels of serotonin and dopamine—neurotransmitters that also make us feel good! Not only that, but a break from screens and textbooks gives our brain a moment to process and reflect on the information we're absorbing.
That being said, let's admire the cuteness of our honorary Owls in this Temple pets Instagram gallery.

4. Boom, badoom, boom, boom, badoom, boom, bass
Or maybe animals aren't your go-to de-stresser, so how about live music? The University Libraries is hosting TachyChordia, the Lewis Katz School of Medicine's student a cappella singing group, and they're inviting you to their spring concert. They will perform, virtually, various songs aligned with a musical tribute to honor the late John M. Daly, dean of the Lewis Katz School of Medicine.
Tuesday, May 4, noon–1 p.m.

5. When in doubt, go to the library
Speaking of the library, you can head into the 24/7 open space of Charles Library, located at the corner of Liacouras and Polett walks. We know your study schedule during finals week can be odd, so the quiet room is open day and night for you to drop by whenever you'd like—just make sure you bring your OWLcard!
Plus, Charles Library put together their own finals week guide to help you excel.

6. LIVE with study tips
The Wellness Resource Center is always here to support you. And they understand how feelings of instability can take over during finals prep. Join them on Instagram Live, where they'll share advice to help you feel a little more balanced as you wrap up the spring semester.
Thursday, April 29, 1–1:15 p.m.

7. Stay present
Mindfulness hits pause on life and invites moments of calm, so it's a good thing the Wellness Resource Center hosts monthly guided sessions to practice. Learn how mindfulness and related skills can help alleviate the stresses of finals week.
Tuesday, May 4, 1–1:30 p.m.

Best of luck on your final projects and exams, Owls! And remember: perseverance conquers.
—Nick Eiser