Nine historic sites to see near Temple's Main Campus
A number of locations across North Philadelphia showcase the neighborhood's rich history and cultural significance.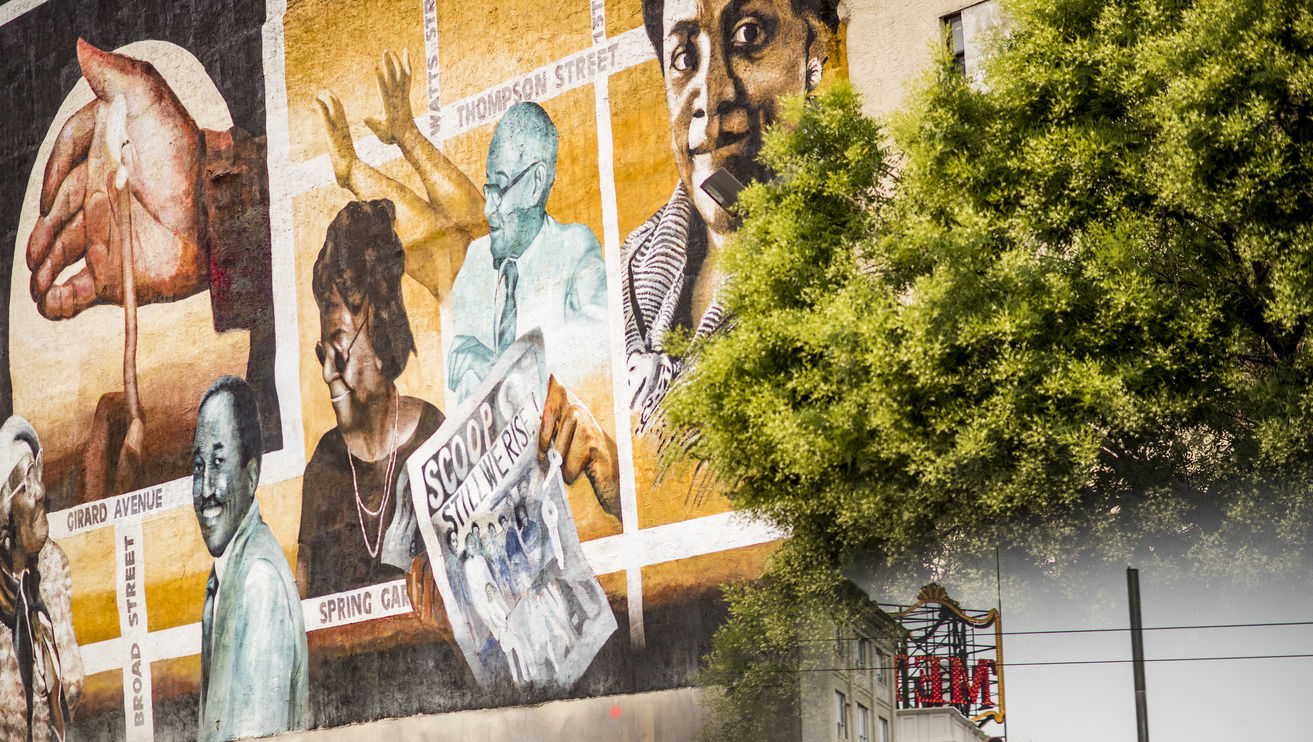 Now that you're back on campus, chances are you are looking for things to do in North Philadelphia. As an Owl nesting at Temple University, it's important for you to learn about the history and rich traditions of the place where you live and go to school. 
For some, it could mean joining in on the roar of the cherry and white crowd as 10,000 voices unify in tradition to chant "T for Temple U" fight song at the Liacouras Center. For others it is exploring the historical sites, going to events, and checking out the delicious food trucks that are located on campus for students to enjoy.
Whatever the case, the historic and cultural gems in the North Philadelphia neighborhoods that you explore during your time at Temple have helped strengthen the pride of the community into what it is today.
Here's a list of some historic sites in North Philadelphia that you should definitely explore.
The Wagner Free Institute of Science 
The Wagner Free Institute of Science is a free natural history museum in North Philadelphia (right near the Liacouras Center) that was founded in 1855 by William Wagner, a noted Philadelphia merchant, philanthropist and scientist. Among the items in its collections are rocks, minerals, fossils, taxidermy animals, mounted skeletons and more. The exhibit hall allows visitors to explore at their own pace or take part in scavenger hunts and learn from staff that can answer any questions you may have. 
1700 W. Montgomery Ave. 
Murals are a tradition deeply woven into the fabric of our city. Murals transform public spaces across Philadelphia and reflect our cultural vibrancy and the diversity of our urban experiences. Some notable murals to explore in North Philly include:
Jackson Robinson at 2803 N. Broad St.
North Philadelphia Heros at 1214 N. Broad St.
North Philadelphia Beacon Project: Rise at 2701 N. Broad St. 
For many of you, Cecil B. Moore Avenue is just the name of a street that bisects Temple's Main Campus. In 1987, the street once called Colombia Avenue was renamed in honor of Cecil Bassett Moore, LAW '53, a gifted attorney, former marine and one of Philadelphia's leading civil rights activists. Also named in his honor is the Cecil B. Moore Scholars Program, which provides four-year tuition scholarships to Temple for public school students from the neighborhoods surrounding the university. 
Dox Thrash was a 20th century Black artist who moved to Philly in 1925, and the house where he lived and produced a number of works is a designated historic site. A collection of his artwork is displayed at the Philadelphia Museum of Art, and more images of Thrash and his works of art can be found in Temple University Libraries Digital Collections. 
2340 Cecil B. Moore Ave.
The Uptown Theater opened its doors as a movie theater in 1929 and later became a concert venue well-known for its live performances in the 1950s. In the decades that followed, big-name performers like Aretha Franklin, James Brown, The Jackson 5, and The Supremes took to the Uptown Theater stage. The theater closed in 1978, but the Uptown Entertainment & Development Corporation Program continues to make efforts to restore and reopen the theater. 
2240 N. Broad St.
In operation between 1820 and 1971, the Eastern State Penitentiary was once the most famous and expensive prison in the world. Its vaulted, sky-lit cells once held notorious lawbreakers, including "Slick Willie" Sutton and "Scarface" Al Capone. Today, its crumbling cell blocks and empty guard towers are open to the public for tours.
2027 Fairmount Ave.  
In 1968, Arthur Hall, a pioneering dancer, master teacher and international leader of the Afro-American cultural renaissance, opened the Ile Ife Black Humanitarian Center, the first community arts center in America to be established by a dance company. Now known as the Village of Arts and Humanities, it is the largest provider of free arts, cultural, social and environmental programs to residents in North Philly.  
2544 Germantown Ave.
Church of the Advocate
Construction of the Church of the Advocate—the first Episcopal Church in the world to ordain women—took place between 1887 and 1897. Today, as a National Historical Landmark, it contains a series of 14 murals depicting vignettes of the Black experience in America, including slavery, emancipation, and scenes from the Civil Rights Movement.
1801 W Diamond St.
The Blue Horizon was a 1,346-seat boxing venue known as one of the best places for boxing events in Philly. The first boxing match took place in the building in 1938 and fight scenes from Rocky V were filmed there. It closed in 2010. 
1314 N Broad St.