What's your "Groundhog Day?"
In honor of Groundhog Day—and the movie it inspired—we asked Owls about what day they'd relive if they could.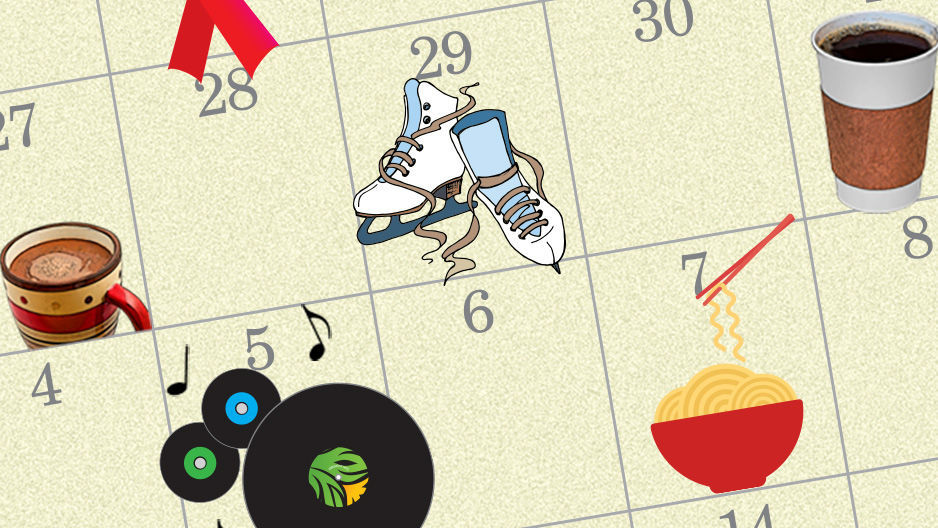 Feb. 2 is Groundhog Day, the celebration that inspired the classic rom-com of the same name, in which a man relives the same 24 hours over and over again. 
So, we asked Owls: If you could relive any day of your life, which one would it be?
Rebekah Santos
Class of 2022
Advertising and media studies and production major
"If I could relive one moment from my experience at Temple, I would go back to the first episode of Temple SMASH on TUTV I did my freshman year. It was the first time that I really had the opportunity to do something fun that I was also really passionate about. That atmosphere really allowed me to flourish socially, and so many of the people I got to work with became my best friends. And we still get to work together to this day!"
Hannah Church
Class of 2022
Communication studies major
"I studied abroad last semester at Temple Rome's campus. One day that I wish I could relive was when my boyfriend came to visit me! I got an opportunity to show him around Rome and see it through his eyes. It was exciting to see someone else experiencing Rome for the first time, as I had been there for a few months at that point. I showed him all the touristy locations—the Trevi Fountain, the Roman Forum, the Colosseum, etc. 
"But what was most special to me was being a tour guide for the parts of Rome that meant something to me. I showed him the bridge I walked over every day to get to school, where my internship was and my apartment. We walked to Trastevere, which was my favorite neighborhood in Rome. To get there, we walked past the Vatican and along the Tiber River. We got Mexican food (which might be an interesting choice while in Rome but trust me it was amazing!). Trastevere was decorated with Christmas lights, and I remember feeling like I was at home in Rome, despite being an ocean away from the home that I had known for 22 years." 
Micah Silverman
Class of 2022
Film and media arts major
"In 2019, I went to see Passion Pit in Niagara Falls, New York, with two of my best friends. The concert was a blast, but the four-hour road trip was by far the highlight of the day. Nothing beats being cooped up in a hot metal box, hurtling up the freeway with people you love."

Abby Barringer
Class of 2022
Media studies and production major
"If I could relive one day, I would probably pick the first day I went to Improv Club, freshman year. I was really proud of myself for trying something new and following an interest that I had. I thought everyone there was really cool and knowledgeable and I would later become good friends with them. We went to J&H dining hall with everyone afterwards, because that used to be a tradition. I went home and told my roommate all about it because I was so excited and I'm still a part of improv to this day!"
Sophie Stringer
Class of 2023
Theater major
"If I could relive any day, I think I would relive the day that my younger brother was born, when I was 4 years old. I think I would be able to appreciate the moment much more and honestly, I think it would be awesome to get to be a little kid again for just a day!"
—Corinna Boeck