Things to do for Black History Month
Where to celebrate the contributions of African American history at Temple, both in person and virtually.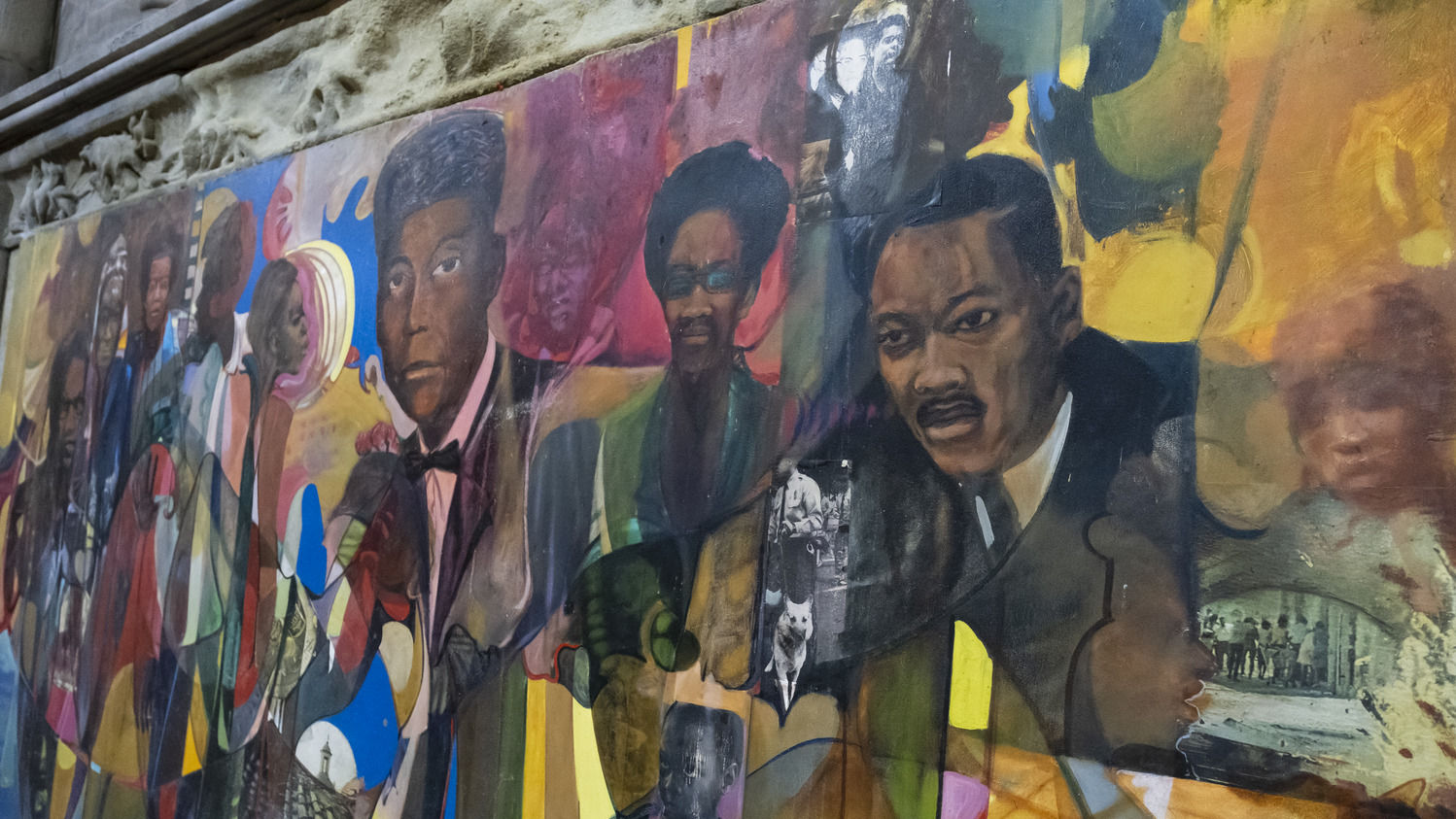 Every year, Temple celebrates Black History Month, honoring the contributions of African Americans to U.S. history. For 2022, a wide variety of in-person and virtual events—including panel discussions, author readings, a live jazz concert and a bingo night—will be happening throughout February. 
Disability inclusion, law and racial equity three-day challenge 
This three-day, virtual event—hosted by the Legal Studies Program and the Office of Institutional Diversity, Equity, Advocacy and Leadership (IDEAL)—discusses elements of disability history and identity and culture, while also examining the experiences of people with disabilities who have faced racism, ableism, workplace discrimination, social exclusion and lack of access. 
Day One: Disability and the Law: History, Identity and Culture
Policing
Criminal law
Voting rights
Reproductive injustice
Feb. 1, 4 p.m. 
Day Two: Biases, Stereotypes and Assumptions in Social, Academic and Professional Spaces
Child welfare
Gun violence and prevention
Employment and education
Immigration
Feb. 2, 4 p.m.
Day Three: Advocacy and Justice in Business and through Public Policy
Disability advocacy
Housing and homelessness
Healthcare
Environmental justice
Feb. 3, 4 p.m.
A talk with Abdul Alkalimat
Join this conversation with Abdul Alkalimat, a founder of the field of Black studies, and a  lifelong scholar-activist who chaired the Chicago chapter of the Student Nonviolent Coordinating Committee (SNCC) in the 1960s, co-founded the Black Radical Congress in 1998 and has taught all over the world. 
Feb. 2, 6:30 p.m. 
NPHC Black Greek 101
Celebrate Black Greek life with the National Panhellenic Council's Black Greek 101 program. Learn about the history and cultural impact of Black fraternities and sororities from representatives of all the Divine 9, National Panhellenic Council organizations.
The event is tentatively scheduled for the Howard Gittis Student Center room 200C, but might shift to a virtual platform.
Feb. 2, 7 p.m.
The Black Angel of History exhibition
Join Reynaldo Anderson and the Black Speculative Arts Movement for The Black Angel of History exhibition: an analysis of visual culture and technology within the genre of Afrofuturism. 
Feb. 3, 7 p.m. 
February First Friday Bingo
Celebrate Black History Month with the first in-person First Friday Bingo of the semester.
Feb. 4, 8 p.m.
A conversation with Allen Ballard about his book, Where I'm Bound: A Civil War Novel
Join a conversation with historian and author Allen Ballard about his book Where I'm Bound: A Civil War Novel—the first novel to focus solely on the soldiers of an African American regiment.  Feb. 9, 2 p.m.
The Temple University Libraries Book Club discusses Passing
Meet up on Zoom for a book discussion of Passing by Nella Larsen.
Feb. 10, noon
Graduate Speaker Series: Dialogues in Diversity, Equity and Inclusion
Listen to Klein College of Media and Communication faculty members Karen Turner, David Mindich, Nancy Morris and Meghnaa Tallapragada discuss teaching and classroom culture.
Feb. 11, 10 a.m.
"'The Way I See It': Reframing Black Youth and the Criminal Legal System"
Join Carl Suddler, a faculty member at Emory University, for a talk about the criminal justice system. 
Feb. 11, 2 p.m.
ILLUMINATIONS: Tony Cokes in conversation with Prof. Nora Alter
Don't miss this free presentation at Moore College of Art and Design's Graham Auditorium by artist and media scholar Tony Cokes, with film scholar and Temple faculty member Nora Alter. It's part of Temple's School of Theater, Film and Media Arts' ILLUMINATIONS Black Cinematic Artists and Scholars Speaker Series.
Feb. 11, 6 p.m.
Kariamu Welsh memorial celebration
Join Temple University's Dance Department at the Conwell Dance Theater for a celebration of the late Kariamu Welsh, a choreographer and former faculty member. Current and former Temple students join members of the umfundalai community for an evening of tributes and performances. Due to limited seating, registration will be required. This event will also be livestreamed on YouTube.
Feb. 11, 7 p.m.
A concert with Kenny Garrett
Listen to an array of velvety jazz tunes at the Temple Performing Arts Center, performed by Grammy award-winning saxophonist Kenny Garrett, alongside the Temple Faculty Jazz Sextet: Terell Stafford, Bruce Barth, Mike Boone, Justin Faulkner, Dick Oatts and Tim Warfield Jr. from the Boyer College of Music and Dance.
Feb. 12, 7 p.m.   
Graduate Speaker Series: Black Feminist Technoculture and the Virtual Beauty Shop
Join a discussion in Gladfelter Hall on Black women's relationship with technology and culture, part of the Klein College of Media and Communication's Graduate Speaker Series. 
Feb. 17, 3:30 p.m. 
Graduate Speaker Series: What Are We Going To Eat?: Building and Sustaining Community through Radical Intentionality
Join a discussion in Annenberg Hall on caretaking and creating a community, part of the Klein College of Media and Communication's Graduate Speaker Series. Speaker Catherine Knight Steele will discuss examples including the Black Panther Party's Free Breakfast Program.
Feb. 18, 10 a.m.
A conversation with Stephany Coakley about her book, Tye the Dreamer
Attend a virtual talk with Stephany Coakley, senior associate athletic director for mental health, wellness and performance at Temple University Athletics, about her book, Tye the Dreamer, a celebration of African American family life.
Feb. 23, 2 p.m.
Chat in the Stacks 
Join a conversation between Philadelphia District Attorney Larry Krasner and Tara Tripp, assistant professor in the Department of Criminal Justice. For 14 years, Temple Libraries and the Faculty Senate Committee on the Status of Faculty of Color have co-hosted this engaging Chat in the Stacks series of panels on timely topics, featuring faculty from across the university.
Feb. 24, 2:30 p.m.