Stella is back again to answer your campus resource-related questions!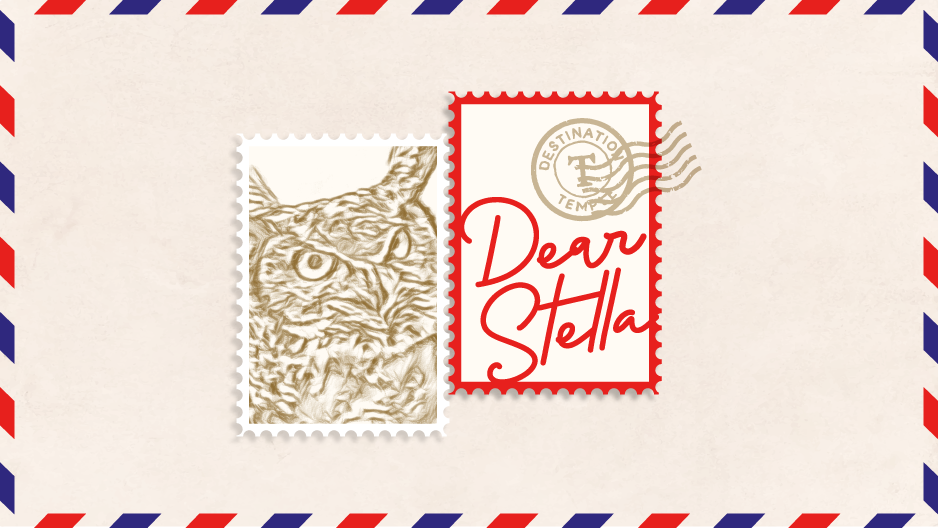 Career resources
Q. I'm a sophomore in the media studies and production program, and I'm really trying to find the best internship and career resources that Temple can offer. What are those, and where can I find them?
A. When it comes to career and internship resources, Temple's got you covered! For starters, the career center tab on TUportal is filled with career resources, including Handshake, Temple's job and internship portal. Many of the schools within Temple have their own internship and career resources, and since you're a student in Klein College, you have access to KleinConnect, which features up-to-date job and internship postings and applications! 
 
Canvas confusion
Q. I'm a transfer student and completely new to using Canvas. Any tips for navigating the site?
A. Each of your classes has its own Canvas page, and every professor who uses Canvas uses it a little differently, which can get a bit confusing sometimes. If you know you have an assignment but you can't find it under the Assignment tab, check under the Modules tab—some professors prefer to put them under there. The dashboard page is helpful in giving you a timeline for your assignments across your schedule. If your professor makes them available, you can also check your grades under the Grades tab within a course's page, and you can even input "what if" scores to get a better idea of the weight of each assignment! As always, don't be afraid to ask questions! Your professors as well as your fellow students are your best bet for finding specific things.
Catching a Flight?
Q. I have a night class this semester and I live off-campus, and I really want to start using the Flight service to get back to my apartment after class, but I'm not sure how to do it. What are the steps I need to take to order a Flight bus?
A. To access the Flight service, the first thing you need to do is download the TapRide app. Once you're on the app, select Temple University and sign in with your AccessNet login. As long as your apartment is within the Flight service's range, just set the pick up to the building you're leaving from and the drop off to your address. Flight is available from 6 p.m. to 3 a.m. and you can even include multiple passengers! For more, read this FAQ. If you're looking for more ways to stay safe near campus, we recommend downloading Temple's new personal safety app, Temple Guardian, which students can use to connect directly with Temple University Police, request physical or virtual walking escorts, and report any suspicious activity. Learn more about Temple Guardian and other campus safety news!
Looking for involvement
Q. I'm a sophomore, but after having all of last year online, I haven't had much of a chance to get really involved on campus yet. What are the ways I can get more involved in clubs and campus activities?

A. With over 300 student orgs at Temple, there are a LOT of ways to get involved! OwlConnect is Temple's hub for student orgs and activities. You can search for clubs based on your interests, contact organizations, find public events and even request membership to orgs! Once you find a club you want to get involved in, hit the contact button to get in touch with the organization's officers, who will take you through that org's process of getting involved.