Joyce Lindorff
Occupation: professor, keyboard
Location: Boyer College of Music and Dance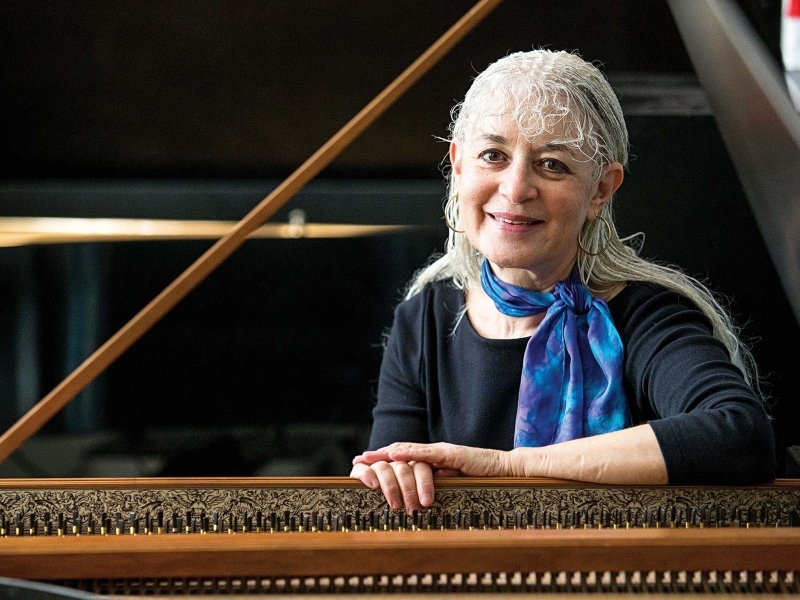 In some ways, Joyce Lindorff likes to live in the past. A professor of keyboard in the Boyer College of Music and Dance, she has had a love affair with the harpsichord—a precursor to the piano—for most of her life. As a renowned harpsichordist, she has performed around the world and received recitalist awards from Pro Musicis and the National Endowment for the Arts. Her latest album is titled Music From the Harpsichord Miscellany. Released on Boyer´s music label, BCM&D Records, it was performed on a 1758 instrument from the Colonial Williamsburg collection and based on a collection of rare, 18th‐century sonatas.
HOW DID YOU BECOME INTERESTED IN THE HARPSICHORD?
My first love was the piano, but in sixth grade, I got curious about its mysterious ancestor. I wrote a term paper about harpsichord pioneer Wanda Landowska. Finally, I was able to play one as an undergraduate at Sarah Lawrence College.
HOW IS IT DIFFERENT FROM A MODERN‐DAY PIANO?
A harpsichord has a plucked‐string keyboard. That prevailed from around 1500, but the piano had taken over by the late 18th century. Its hammers strike the strings, while a harpsichord´s action is like a guitar.
IS THE COMMUNITY OF HARPSICHORD PLAYERS AND ENTHUSIASTS A LARGE ONE?
It is growing every day! The harpsichord´s sound is essential for playing Baroque music, but in the 20th century, composers who wrote for the harpsichord included Igor Stravinsky, John Cage and Duke Ellington. You can hear its distinctive sound on many rock and pop tracks, including the Beatles´.
WHAT DO YOU LOVE ABOUT THE HARPSICHORD?
First I fell in love with its beautiful sound. Then I began to appreciate its historical connection, learning about earlier playing styles and bringing forgotten notes back to life.
HOW DOES YOUR UNDERSTANDING OF THAT INSTRUMENT INFLUENCE YOUR TEACHING?
I like to think of my classroom as a laboratory for experimenting with earlier traditions. Because older music comes from such a different time and place, we need to "learn the language"—how to translate centuries‐old musical notation into live, meaningful sounds. Touch, ornaments, tuning—all those were quite different between the 16th and 18th centuries.
DO YOUR STUDENTS SHARE YOUR APPRECIATION FOR THE HARPSICHORD?
They do a great job! Some have made it a big part of their performing lives after graduation. Early music has entered the classical mainstream, so knowing how to play, improvise and tune the harpsichord is a plus.