Pepón Osorio is best known for his large-scale art installations that use conceptual art to address social issues.
This year, Osorio—a Laura Carnell Professor of Community Art in the Tyler School of Art—is taking on a new project that explores recent school closings in Philadelphia.
His new installation, "reForm," is Osorio's response to questions regarding the worth of public education. The project—which took two years to create and opens at the Tyler School of Art in September 2015—will also function as a classroom for Tyler students, a reunion space for students and teachers displaced by the closing of Philadelphia's Fairhill Elementary School, and an art classroom for public school students.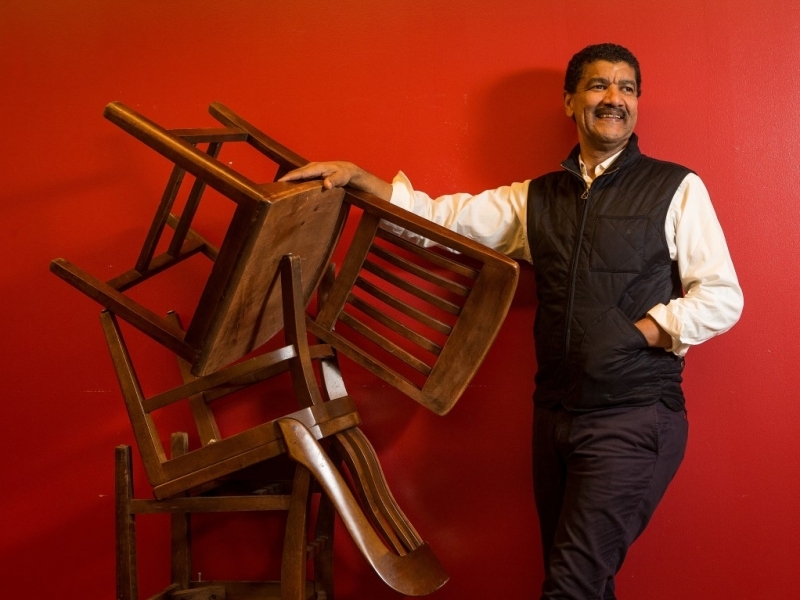 PEPÓN OSORIO
OCCUPATION: Laura Carnell Professor of Community Art
How did you come up with the concept for "reForm"?
One day I was biking to campus through an adjacent neighborhood and passed by the former site of Fairhill Elementary School, one of the schools closed by the Philadelphia School District in 2013. The presence of this empty school and the potential of what could have been caught my attention. I immediately began to think of the repercussions and the social architecture of the neighborhood.
How will you tell Fairhill's story through installation art?
There's a feeling that you're not really in North Philly when you're on campus. I wanted to create a place where you cannot escape the reality of the adjacent community. We started by gathering items from the school—everything from chairs to chalkboards—which will be transformed into a work of art that helps reclaim what was left behind. The exhibit will be installed in a Tyler School of Art classroom, transforming it into a North Philadelphia elementary classroom. 
What role do community arts programs have in academia?
Community arts is new to academia. Billy Yalowitz, TYL '93, '97, associate professor and co-director of the Community Arts Practices program at Tyler, is interested in expanding the dimensions in which students can create art. The program is built on an idea that is central to my practice and methodology: that art can't be created alone in the studio. That idea doesn't work for me as a person of color who occupies several roles in my community. We all exist in multiple parallels. By engaging the community, we bring a 360-degree view to a work of art, as opposed to a singular angle.