Matthew Daley, CLA '03, is co-creator and co-writer for Lantern City, a steampunk epic that includes a 12-issue comic series, an illustrated novella and a television series.
Story by:
Hayley Chenoweth, SMC '16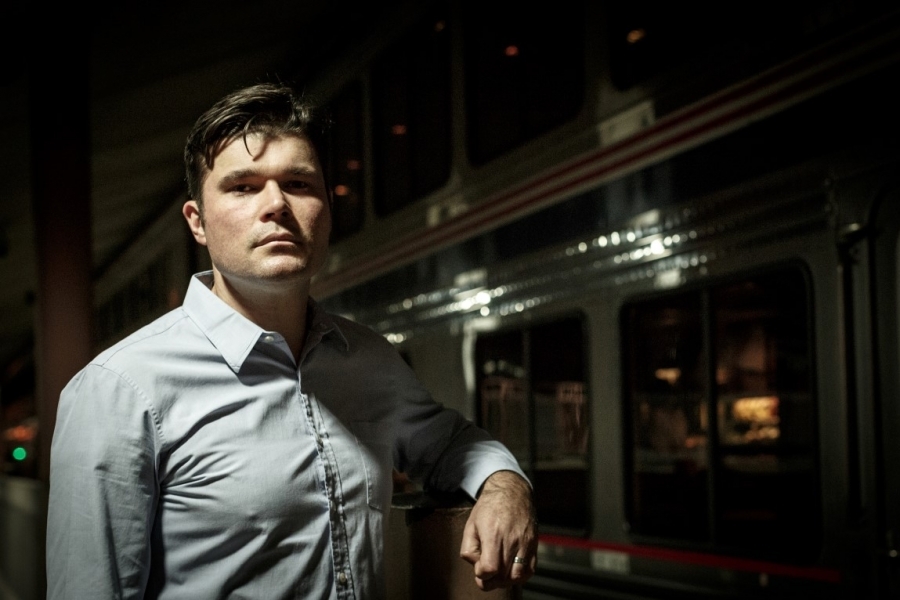 Where does reluctant hero Sander Jorve struggle to provide for his family while the corrupt elite live in soaring skyscrapers and socialize on hovering airships? The answer is Lantern City, the dystopian southernmost city in Hetra, a world in an alternate universe.
Lantern City is also the title of the steampunk epic that comes straight from the mind of Matthew Daley, CLA '03. Steampunk refers to a genre of science fiction that typically features steampowered machinery, rather than advanced technology, and a lookand- feel inspired by the Victorian era. A double major in history and English and longtime comic book fan, Daley co-created and cowrites the series.
Surround yourself with people who are better than you, have more experience than you, and just be a sponge.
After graduating from Temple, Daley spent ten years teaching high school and college courses, while doing business writing and documentary work on the side. During the making of one his side projects, Daley met Trevor Crafts. The pair hit it off, and Crafts, who came up with the initial story idea for Lantern City, invited Daley to join him as a co-creator and co-writer in 2012.
Alongside Crafts and a team of collaborators, Daley has built Lantern City into a multimedia property that includes a 12-issue comic series, an illustrated novella, television series and nearly 400 pages of material on the fictional world that could serve as storylines for numerous properties.
"Nowadays, you have to think transmedia," says Daley. "There are TV shows and video games that you have to create to get to that realm where companies want to support your project."
To develop this massive fictional world—complete with its own detailed geography, government, class system and history, spanning decades—Daley looked to his days as a liberal arts student.
"History has so many great stories and figures you can pull from and be inspired by," says Daley, who drew from leaders like 19th century author and abolitionist Frederick Douglass and Indian independence movement activist Kalpana Datta. "You can wonder what it was really like living in a totalitarian state, and we can find records of that and build characters off of that."
Now on a path toward several new projects, Daley sings the praises of his Lantern City co-writers. "Surround yourself with people who are better than you, have more experience than you, and just be a sponge. Ask a lot of questions," says Daley. "If I had insisted, 'Oh, I don't want any co-writers,' I would not be where I am." 
Thanks to Laura Reddick, Temple is one of the most military-friendly...

Jana Monaco turned a personal tragedy into a triumph for children born with...

New York–based new media artist Angela Washko strategizes to create more...

When creating the vision for his steampunk epic, Matthew Daley drew inspiration...

Daily determination and explosive strength define the Temple rower.

Temple's information science and technology students program a legacy.

At 40, author Mary Elizabeth Williams, SMC '88, was diagnosed with cancer...

Strrategically placed improvements are revitalizing sections of Germantown...

Visual artist and Associate Professor Elisabeth Subrin makes her feature film...