Spirits high at Temple Health as front-line workers receive COVID-19 vaccine
Temple Health is distributing 2,000 doses of the Pfizer vaccine this week.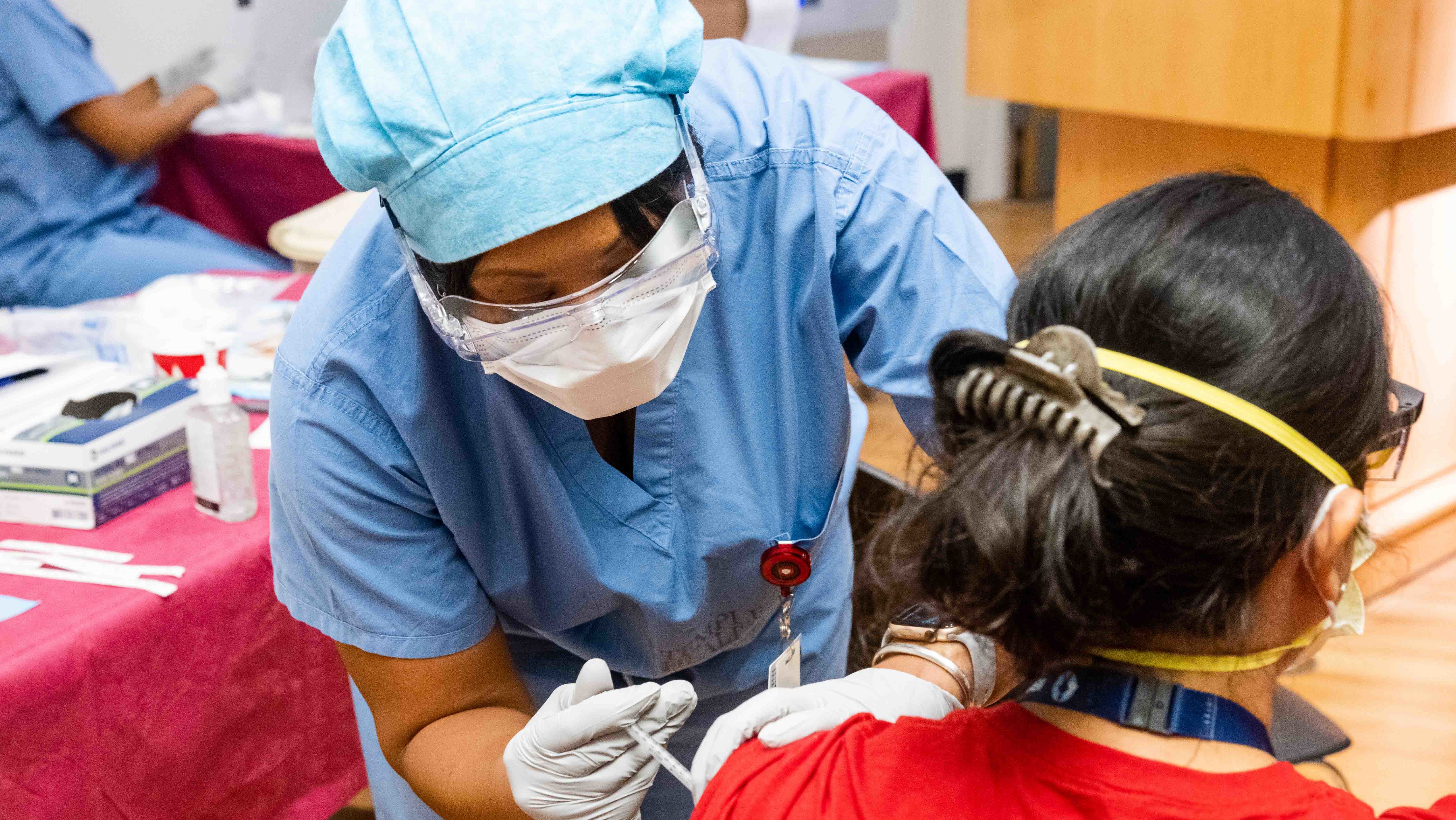 On Wednesday, excitement and energy was in the air as hospitals across the Philadelphia area began administering the first shots of the COVID-19 vaccine. 
Temple Health has 2,000 doses of the Pfizer vaccine ready to be distributed to healthcare personnel this week. 
Temple Health Executive Vice President and Chief Medical Officer Tony Reed said his health system's front-line workers will be the first staff members to receive the vaccine. 
"We have folks coming primarily from our units where we treat COVID patients, emergency departments from our places that have high volumes and impact with COVID patients," he said. "We'll just continue on and we'll just go on through the line until we get to everybody."
Take a look behind the scenes at this historic day.