Giving back on MLK Day, different but still impactful this year
This year's day of service is scaled back due to the pandemic, but there are several ways to get involved.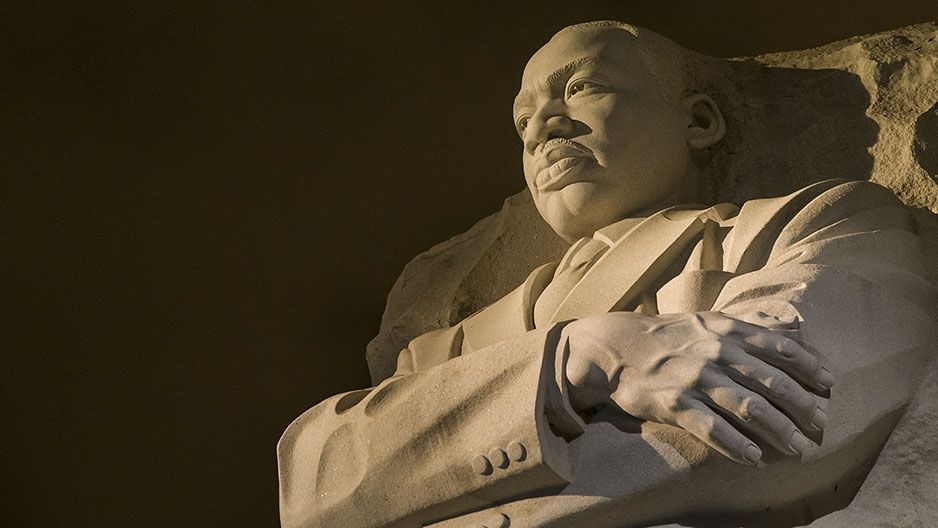 Giving back to our communities is part of our identity as Owls, and Martin Luther King Jr. Day always marks an important day of service. While this year there will be fewer projects due to the pandemic, there are still plenty of ways to get involved and stay involved throughout the year. 
Learn more about what Temple University is organizing to honor Martin Luther King Jr. and his legacy. 
Attend a MLK 365 diversity talk hosted by the Office of Institutional Diversity, Equity, Advocacy and Leadership (IDEAL). 
On Jan. 18, there will be four 45-minute virtual talks highlighting the importance of inclusive leadership and discussion of Martin Luther King Jr. as a progressive, unsung hero during the Civil Rights era.  
Learn more about each talk and register. All talks will be held virtually on Zoom. 
Participate in Klein College's fourth annual reading of MLK's "I Have a Dream" speech at the Bell Tower. 
Led by Klein professors David Brown, David Mindich and Linn Washington, the reading will start at 11:30 a.m. on Jan. 18 in-person at the Bell Tower. Physical distancing and mask wearing will be enforced, and registration is recommended, but not required. 
Get a free COVID-19 test at Girard College. 
Historic Girard College near Main Campus serves as our region's King Day of Service hub, and Temple University continues its annual sponsorship for this year's signature event: free COVID-19 testing. The event, hosted by Global Citizen in partnership with the Black Doctors COVID-19 Consortium, will provide free testing on Jan. 18 from 9 a.m. to 12 p.m. at Girard College. 
You can sign up online, though you don't have to. Tests will be administered to anyone who comes to the site between 9 a.m. and 12 p.m. 
Be sure to check out other events in the area hosted by Global Citizen—they're holding several, including many virtual opportunities to get involved on Jan. 18 and throughout the week. 
Donate toiletries, personal items and books to aid North Philadelphians and those experiencing houselessness. 
You can drop off any items at Temple's Office of Community Relations at 1509 Cecil B. Moore Ave. on Jan. 18 from 10 a.m. to 3 p.m. 
Toiletries and personal items will go to Project HOME, an organization founded by a Temple alumna that seeks to empower individuals and communities to break the cycle of houselessness and poverty, and to Yorktown Arms, an affordable housing community near Main Campus. 
Books will be given to Tree House Books, a giving library and literacy center headquartered in North Philadelphia. Another way to support Tree House Books is to purchase new books through their Amazon wish list and they'll be delivered directly to the organization.
Donations will be accepted through January if you're unable to drop off items on Jan. 18. Please contact Andrea Swan at 215-204-7409 or aswan@temple.edu to coordinate a time to make a drop off at the Office of Community Relations, as in-person office hours are currently limited. 
Get involved with DREAM Camp, virtually. 
Getting out in our communities to volunteer is important to so many Owls, and has been more difficult to do with restrictions around in-person activities. But, there are still opportunities to volunteer and make meaningful connections remotely. 
The Office of Community Relations is recruiting virtual mentors for the DREAM Program, a youth empowerment organization. For the Philadelphia region, this program's goal is to close the opportunity gap for youth in low-income housing. 
Mentors have the opportunity to virtually serve one of the North Philadelphia sites: Beckett Gardens, Fairhill or Cecil B. Moore. Mentors will meet with program participants on Fridays for one-on-one and group sessions. 
Anyone interested can contact the DREAM Program's Youth Service Manager Eugene Pough at epough@dreamprogram.org or 267-498-6924, or Andrea Swan at aswan@temple.edu or 215-204-7409.  Volunteers must be willing to obtain state clearances to enable them to work with minors and all mentoring will be managed virtually until COVID-19 restrictions are lifted.
Stop by the Office of Community Relations to learn more about its programs and how to get involved. 
On Jan. 18, the Office of Community Relations will be recruiting for its youth and adult community programs in the lobby of the Entertainment and Community Education Center, 1509 Cecil B. Moore Ave., from 10 a.m. to 2 p.m. Visitors complying with COVID-19 precautions including physical distancing and mask wearing will be able to receive information about these educational opportunities.