Major research breakthroughs, historic levels of donations, the Temple community coming together to fight COVID-19, and more, highlight the good to come out of this year.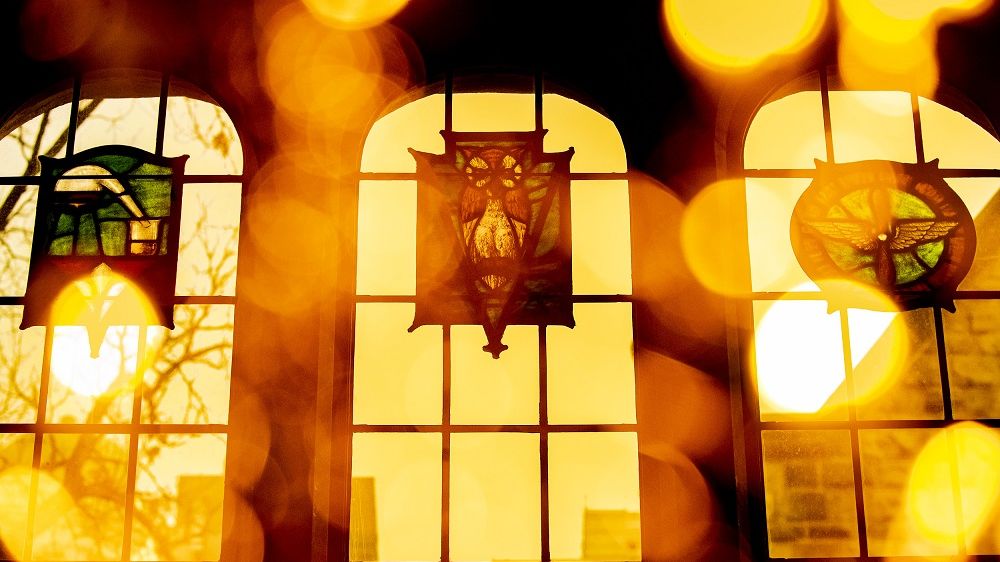 We can easily define 2020 by the difficult days, weeks and months we all faced. But, as this year closes, we're choosing to be defined by the positive moments. The Temple community, as always, persevered.  
Here are some of our proudest moments of this year. 

We made another major breakthrough in HIV research, getting us closer to the cure than ever before. 
Research produced by a team led by Professor of Neuroscience Kamel Khalili and Associate Professor of Neuroscience Tricia Burdo further demonstrates how CRISPR gene-editing technology can be used to potentially cure HIV. The findings bring Temple scientists closer to performing clinical trials in patients. 
A $3.8 million grant pushes Alzheimer's research forward. 
Researchers at the Alzheimer's Center at Temple (ACT) now have a unique opportunity to explore cardiovascular risk factors for Alzheimer's disease, thanks to a grant from the Pennsylvania Department of Health. This funding further positions the ACT as a national leader in dementia research.
Data analysis at Temple identified the first genome to transmit the coronavirus. 
In the absence of "patient zero," a Temple research team may have found the next best thing: The "mother" of all SARS-CoV-2 genomes and its early offspring strains, which have subsequently mutated and spread to dominate the world pandemic. Their work has provided new insights into the early mutational history of SARS-CoV-2.
We rose to the occasion to fight COVID-19 and turned the Liacouras Center into a surge medical facility for the Federal Emergency Management Agency (FEMA). 
"We are truly Temple proud," Philadelphia Mayor Jim Kenney said. "Temple did not hesitate when they were called." At the same time that the Liacouras Center shifted gears to serve as an overflow facility, Ambler Campus was the site of the largest coronavirus testing facility in neighboring Montgomery County. At the time, the Ambler site was one of 37 such sites in the nation. 

Healthcare workers at Temple University Hospital served on the front lines of the pandemic, and people from across the university came together to produce much-needed equipment for them. 
Within days of hearing the call from Temple University Health System and other local hospitals running direly low on personal protective equipment amid the COVID-19 pandemic, a group of faculty, staff and students launched a bona fide wartime manufacturing operation to produce more. The Temple University COVID-19 Assistance Team got the operation up and running remotely, at a safe physical distance, to avoid further spread of the coronavirus.
And, some of our healthcare workers were among the first to receive the COVID-19 vaccine. 
In mid-December, Temple Health distributed 2,000 doses of the Pfizer vaccine. The New York Times featured a photo of Temple's first vaccinations on the front page of its Dec. 15 print edition. 

In response to coronavirus concerns, fundraising reached historic levels.  
Gifts made to the university during the fiscal year that ended June 30, 2020, totaled $107,774,007, surpassing the previous fundraising record set in fiscal year 2018 by more than $9 million. One of our favorite giving stories is thanks to Grammy award-winning singer and Philadelphia-area native P!nk. Her donation of $500,000 in support of healthcare workers at Temple University Hospital honored her mother, Judy Moore, who worked at the hospital for 18 years.|

We invested more $1 million in anti-racism education and programming at the university. 
This funding will expand the university's Department of Africology and African American Studies, create a Center for Anti-Racism Research, develop a bridge program for young people in North Philadelphia and build on Temple's existing resources, among other initiatives.
Owls came together to fight against racial injustices, locally and abroad. 
A group of Temple student-athletes joined together to release a statement advocating for change and formed a student organization to advance their cause. Owls For Justice will fight racism and social injustice by providing resources to educate Temple's student-athletes, coaches and staff and facilitating initiatives to change the environment on campus for the better. 
And in Japan, two TUJ students organized and led more than 3,5000 protesters in a march through Tokyo to spread awareness about racial discrimination in Japan and support protesters in America responding to George Floyd's murder by police. 

For the first time, the Bell Tower lights changed from cherry to green to honor Black History Month. 
This was possible thanks to the effort by the Temple Student Government to make a Temple icon into a symbol of inclusivity.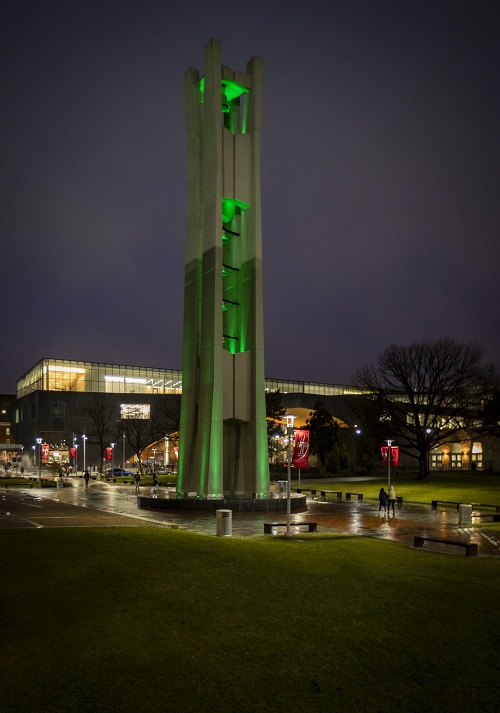 Photography by: Ryan S. Brandenberg

Speaking of Temple icons, Charles Library celebrated its first birthday. 
Since its opening, the library has received rave reviews in the media and won numerous awards, such as Best of Competition from the American Library Association's 2020 Interior Design Award, Best of Year for Higher Education by Interior Design Magazine in 2019 and most recently earned LEED Gold certification. 
Now, when you vote Philly you'll get a Temple Made sticker. 
A Tyler School of Art and Architecture student Kate Fisher designed the "I Voted" sticker that debuted across the city for the general election. Also, the Liacouras Center played a big role in Election Day this year, serving as one of eight satellite election offices in the entire city.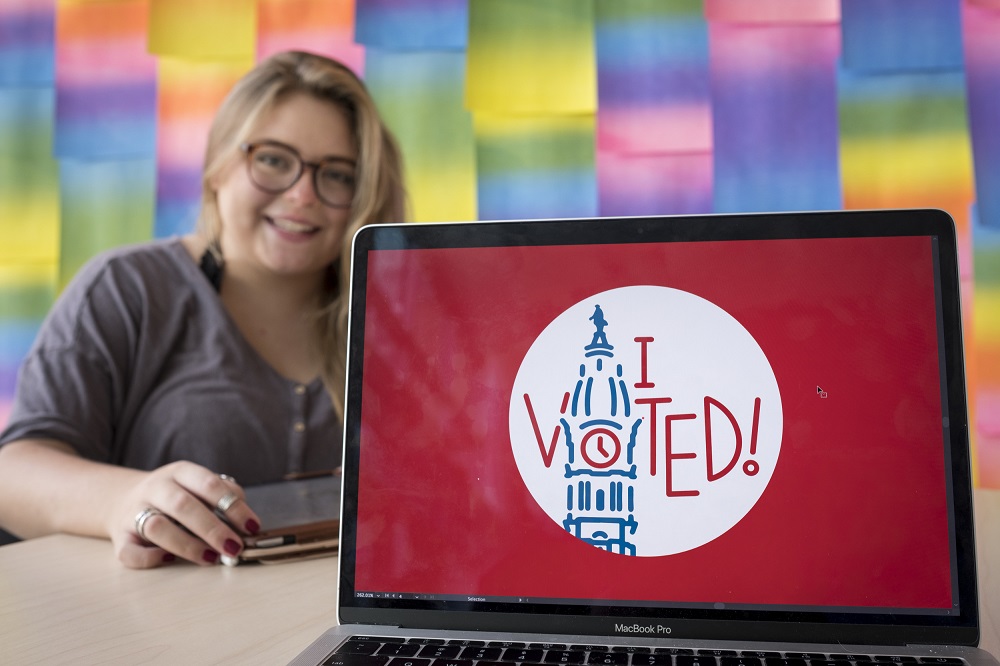 Photography by: Joseph V. Labolito

And, as always, our community shined through the challenges. 
A first-year student co-founded a COVID-19 data visualization company, the first male student joined the Diamond Gems, Temple Health's Amy Goldberg received the prestigious Philadelphia Award, an Owl made the Forbes 30 Under 30 list and so, so much more.