The Philly roots of MLK's legacy
Journalism professor works to uncover and showcase the impact of Philadelphia on the civil rights leader.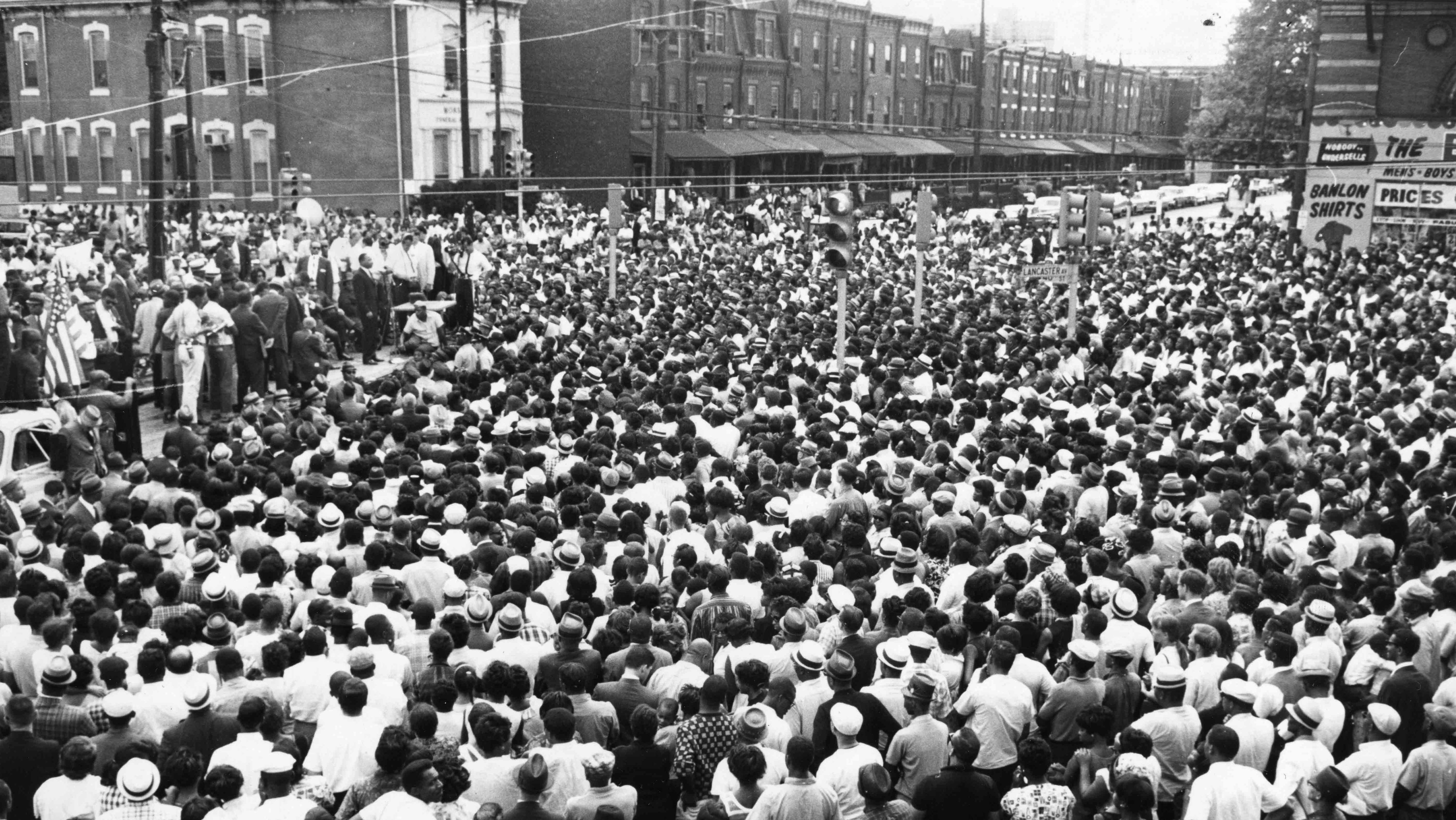 This story was last updated on Jan. 12, 2022.
Since 1984, Professor of Journalism Linn Washington has been researching and writing about Martin Luther King Jr.'s early life in Philadelphia. 
Many Philadelphians may have heard of King's role in the fight to desegregate Girard College, of his 1965 speech at the Baptist Temple (known today as the Temple Performing Arts Center) or that with less than 12 hours notice he drew a crowd of 10,000 to the corner of 40th and Lancaster in West Philadelphia for a historic speech now marked by Cliff Eubanks's mural "MLK at Lancaster." 
But Washington focuses on lesser known—though equally significant—facts and events. 
"The Philadelphia area was inspirational to King," said Washington. "His life was heavily influenced by the experiences he had and the individuals he encountered in our city."
After he graduated from Morehouse College, King—then known as Michael King—attended Crozer Theological Seminary located in Chester, Pennsylvania, and spent time at the Camden, New Jersey, home of seminary colleague Walter McCall. King's first protest—a sit-in against racism—was held in nearby Maple Shade, New Jersey, in 1950, a full five years before the seminal boycott of public buses led by King in Montgomery, Alabama, sparked a civil rights movement. 
While some scholars argue that King's and McCall's protest at Maple Shade was unplanned, Washington believes otherwise: "Setting that event within the true context of those times of apartheid-like segregation, utilizing the now famous Green Book [which listed businesses that would accept African American customers], bolsters the position that MLK deliberately went to that cafe in Maple Shade for a protest," Washington said. 
For his research, Washington relies heavily on Temple's Urban Archives and Charles L. Blockson Afro-American Collection. Over the years, Washington has published feature-length treatments on King's Philly connections and worked to get McCall's home, where the pair planned the Maple Shade protest, listed on New Jersey's register of historic places. That request was eventually denied. Said Washington, "The decision not to register a property that provides a focal point to recognize a moment of historic significance in the civil rights movement is disappointing and shameful."
Washington's goal is to ultimately foster a greater understanding of King. "I think some of King's image, how we know King today, has been whitewashed," said Washington. "People know about the dream he mentioned in his famous speech, but before he talks about the dream, he speaks of the nightmare: police brutality, voter suppression, housing discrimination and economic disparity."
Recently, Washington published an essay for WHYY on the historic significance and transformative impact of a visit by King to the First Unitarian Church at the Center City intersection of 21st and Chestnut streets. During the visit, King listened to a lecture by noted activist, lecturer and pastor Mordecai Johnson. 
Read Washington's full essay: It's been 70 years since a lecture in Philadelphia inspired Dr. King's Civil Rights Journey.