Temple celebrates the grit and determination of the Class of 2021
At the 134th Commencement, Temple will confer degrees in a universitywide online celebration.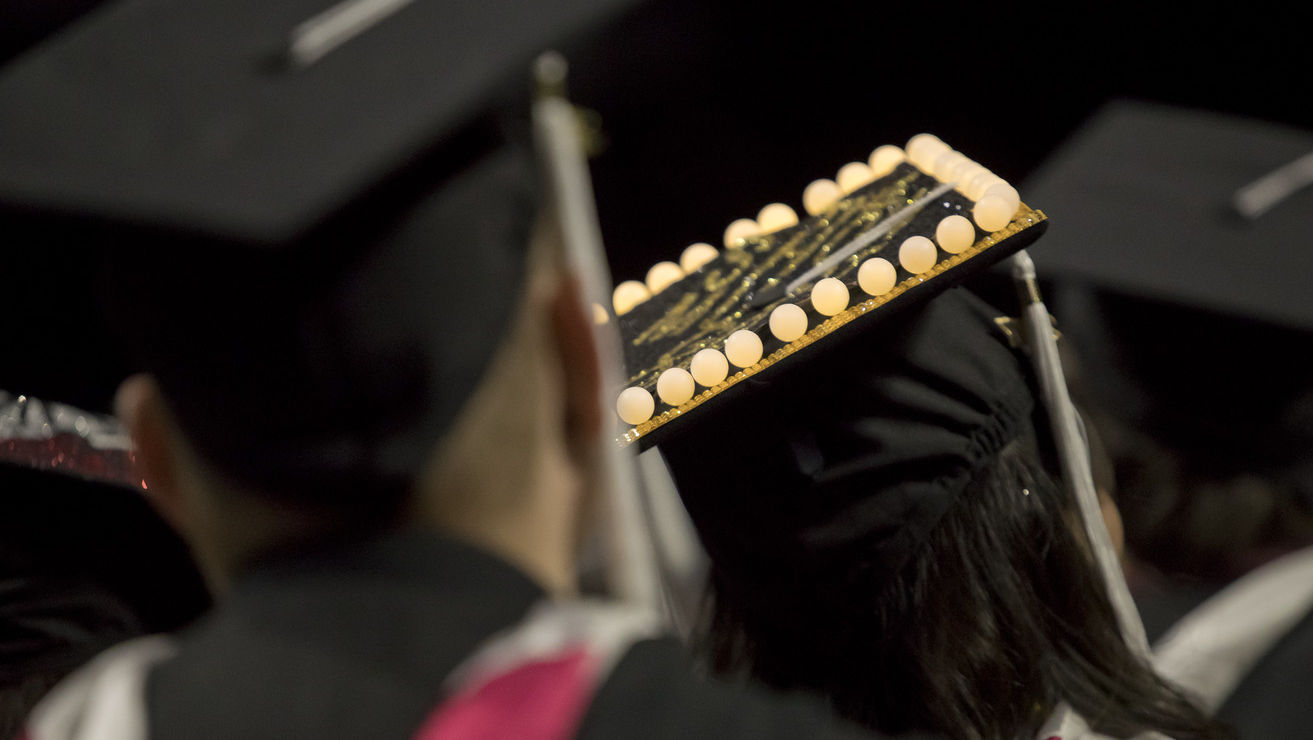 While the ongoing global health crisis has thwarted plans for a universitywide in-person ceremony for Temple's 134th Commencement, the university will officially confer undergraduate, graduate and professional program degrees to its Class of 2021 on May 6 with an online celebration. 
In-person school and college graduation ceremonies will follow on Main Campus May 6, 7 and 10 and May 20 and 21 at various times. All ceremonies will be livestreamed and accessible for families and friends to view. The official schedule and locations for the graduation ceremonies can be found on the Commencement website.
A total of 10,221 graduates earned degrees in the 2020–2021 academic year. This is one of Temple's largest classes to date, marking only the fourth time in the university's history that it has seen more than 10,000 graduates. 
The Class of 2021 hails from as far away as Australia and also represents 47 states and the District of Columbia, three U.S. territories and 49 counties in Pennsylvania. A full 67% of this year's degree recipients call Pennsylvania home.
Temple's oldest graduate, who earned a bachelor's degree from the College of Public Health, is 69 years old, while the youngest graduate, who earned a bachelor's from the School of Theater, Film and Media Arts, is just 19.
To commemorate the achievements of the graduates while adhering to current physical distancing guidelines, alumni, faculty, family members and classmates are encouraged to submit celebratory messages, which will be shared on the Commencement website on May 6. 
"We are so very proud of this class; they deserve tremendous credit and respect from all of us at Temple," said President Richard M. Englert. "These students have shown themselves to be incredibly flexible and steadfast in the face of uncertainty, completing the last year of their degrees amid a global pandemic. They truly exemplify the tenacity that defines an Owl."
 
 More than 6,900 of this year's graduates earned undergraduate degrees, while more than 2,400 earned graduate degrees and nearly 800 celebrated the culmination of their professional studies.
Of the graduates, 321 earned their second degree from Temple, 27 earned their third, and four earned their fourth. 
Approximately 1,800 students came from Philadelphia, with more than 230 from the eight ZIP codes surrounding Temple's Main Campus.