From Taiwan to Los Angeles
Hao Yun Chen, who is graduating with his master's degree in computer science, will move to Los Angeles to work for Amazon.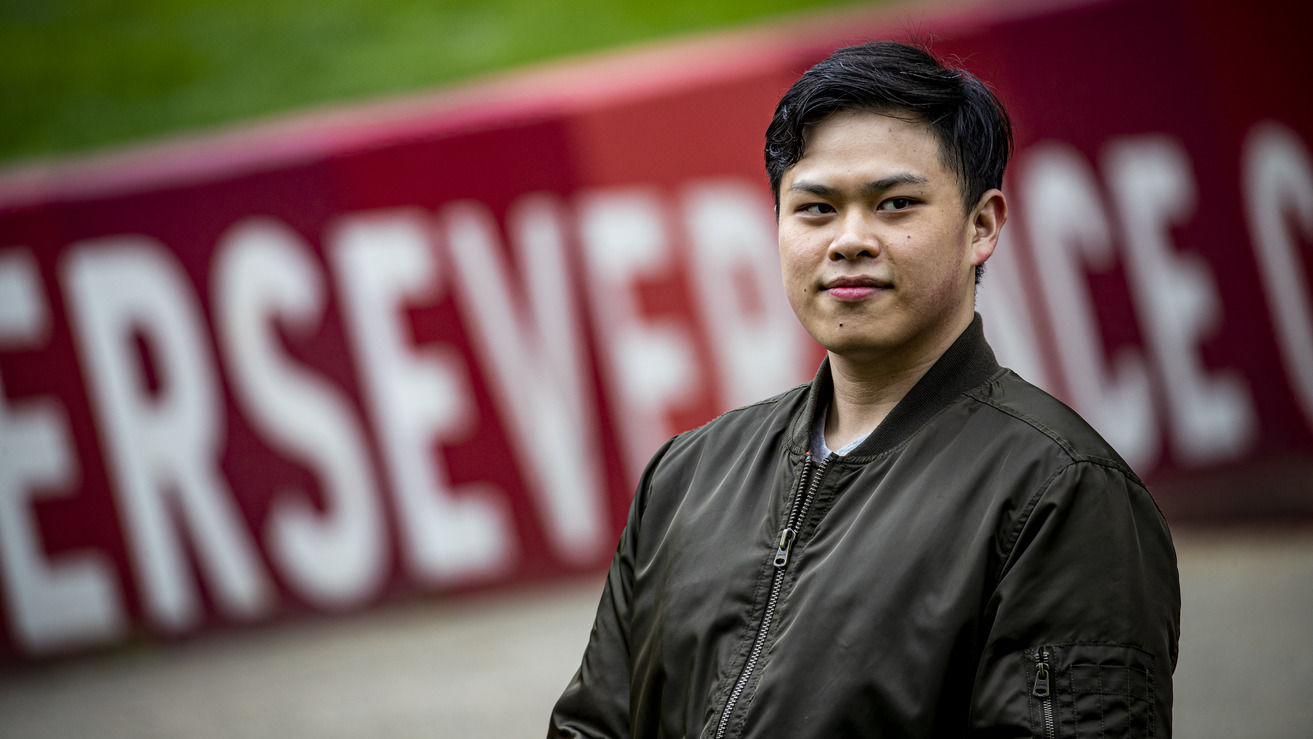 Hao Yun Chen, one of Temple's 2021 graduates, began his academic journey in Taiwan.
When he earns his master's degree in computer science from the College of Science and Technology (CST) in May, that journey will continue to Los Angeles where Chen will work as a software development engineer for Amazon. 
Chen is completing a globe-spanning Dual Bachelor's Master's Degree program through Temple's Global Programs. The accelerated dual degree provides students with the opportunity to receive their bachelor's degree from their home institution and their master's degree from Temple. 
Chen, who majored in teaching Chinese as a second language at Chung Yuan Christian University in Taoyuan City, Taiwan, moved to Philadelphia in August 2019 to pursue graduate studies. But finding his way to California was always the goal, he said.
During his junior year in college, Chen took classes at San Francisco State University, where he fell in love with the West Coast lifestyle. 
"I loved the environment," he said. "And all the people there are super chill and nice. I met so many IT people there who talked about how fun computer programming is. I got convinced. After getting back from San Francisco, I took a minor in computer science and then decided that I want to pursue my master's in the States."
"I was so hooked on this country," he added. "I love the U.S."
Chen is completing his master's after an unexpected year of isolation in Philadelphia. "During the second semester, the pandemic hit and we were forced to stay at home. I didn't end up getting any internships at the time, and I thought I would never get a full-time job here. So, spring 2020 was a stressful time for me. I was kind of depressed for two or three months." 
At the time, Chen focused on schoolwork and exercise: "I started running and weightlifting. We have a treadmill in our building, so I can go there every morning. And I bought some resistance bands, so I can work out at home. I actually lost 80 pounds."
During that challenging period, Chen said Temple staff and professors remained available and supportive—helping him to achieve his career goals.
"At Temple, they have career fairs and interview preparation events and resume reviews," he said. "I think those are super helpful. And there are some events where you can meet people who are working in the industry you're interested in, so we can talk to them and know more about their work."
Chen said he's excited to continue his journey in California and to keep growing as a person. 
"My English has definitely improved," he said. "The way I view things has also changed, because the U.S. is a very open country. People are very accommodating and I feel like I'm welcome here. I think I was changed as a person because of all that."
Learn more about Temple University's Global Programs.
-Dutch Godshalk