Temple Together puts an interactive spin on new student engagement
Leaders from across campus have created an initiative that uses a gamification app to increase first-year student engagement with the Temple community.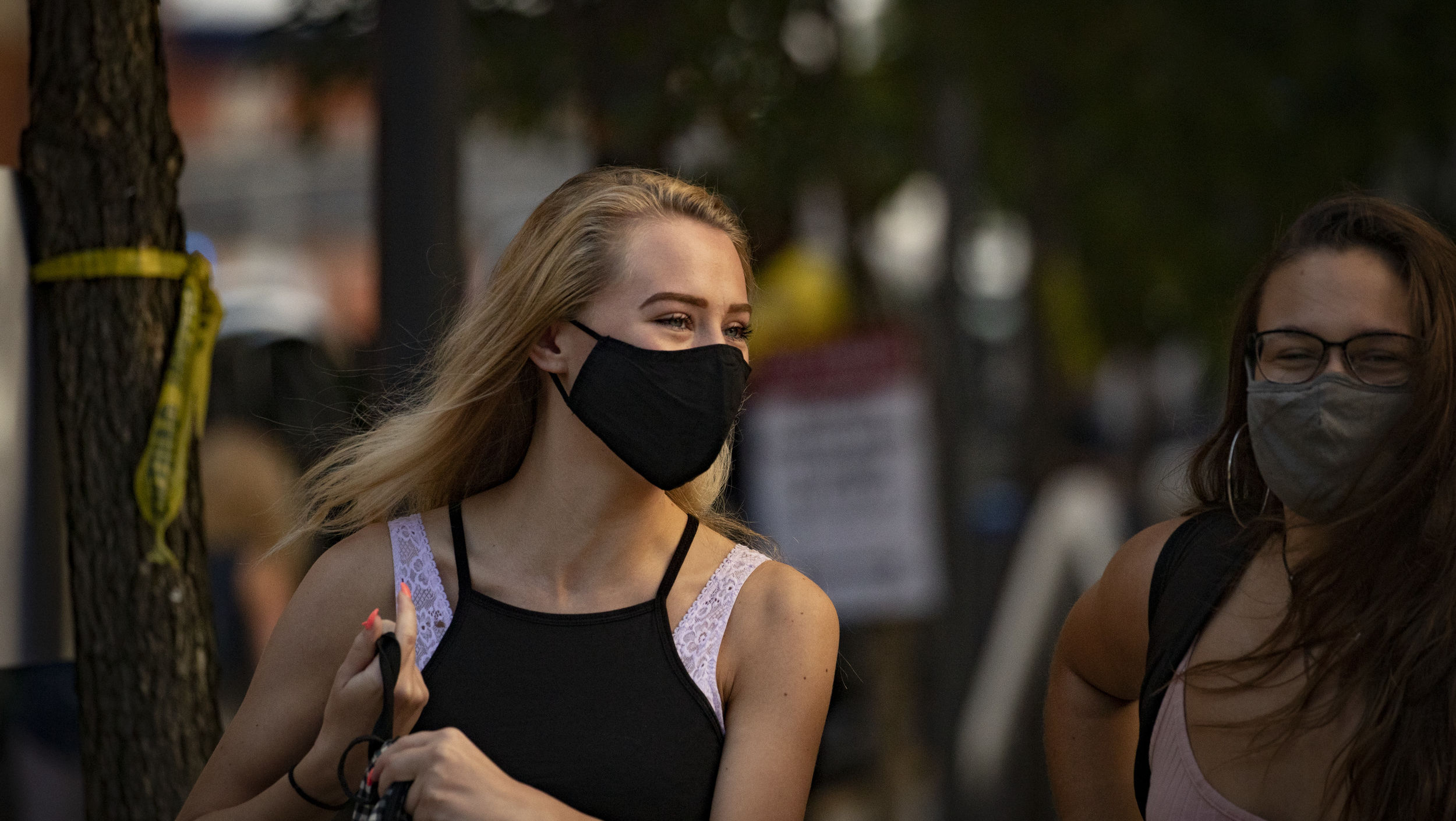 As we kickoff the fall 2021 semester, it's more important than ever to feel connected with the Temple community. And for first-year students, knowing where to start and how to get involved on campus can seem challenging. But, thanks to leaders at Temple, there's a solution that allows students to meet new people, discover engaging events and activities, customize their path to graduation, and more. It's called Temple Together. 
Temple Together is an interactive initiative that encourages students to engage with the Temple community and get the most out of their college experience. The initiative focuses on five key themes: commitment to learning; professional exploration; diversity, equity, inclusion and social justice; collaboration and community building; and health and well-being. Through Temple Together, students can get involved in a wide variety of events and activities that support the key themes—virtually, on campus, in Philadelphia and across Temple's global communities. 
"The purpose of the initiative is to increase student engagement from the moment they join our community," said Jennifer Ibrahim, associate dean for academic affairs at the College of Public Health. "Temple offers so much more than just classes and we want to be sure our students are aware and taking advantage of what we have to offer." 
Beginning in fall 2017, Ibrahim chaired a provost-initiated task force that identified the need to increase engagement right from the beginning of a student's experience at Temple. "We wanted to figure out how we could make Orientation more engaging and inviting and less transactional for first-year students," said Ibrahim. 
After meeting with the task force, the group decided that their engagement strategy needed to go beyond Orientation and extend into the entire first year. The team also discovered that using a mobile app would be a great tool to connect with students. "We wanted to explore options for using technology so that all the resources of Temple University were at their fingertips," said Ibrahim. 
Inspired by the Fox School of Business's Leadership Development Program, the team selected the Suitable app. Suitable is an interactive gamification app that allows students to earn badges by either completing activities or earning a certain number of points. 
The app enables students to find upcoming activities, such as school- and college-specific activities, student organization events, career fairs, workshops, and speaker series events, as well as discover the various services offered by different departments on campus. The Temple Together initiative was first piloted in August 2020 for incoming students to engage with activities related to Convocation and the Career Center.
"We've worked with the Career Center, Student Activities, Institutional Diversity, Equity, Advocacy and Leadership, Tuttleman Learning Center, Financial Services, and more to create activities for students to complete," said Jamaal Harrison, assistant director of undergraduate strategic initiatives. "This way, students can be introduced to the services offered at Temple and know where they can go if they need help." 
Not only does the Suitable app encourage students to explore everything Temple has to offer, it also lets students engage with each other in a competitive way.
"When students attend events and complete tasks, they earn points," said Betsy Leebron Tutelman, senior vice provost for strategic communications. "These points can help students earn badges and move them up on the leaderboard. The leaderboard introduces a friendly competition component to the platform, ranking students by the amount of points they earned." Last year, the top three point-earners for the Convocation badge received an iPad. 
Through Temple Together, there are three different types of badges students can obtain. 
Point-based badges, where students earn a certain number of points based on a period of time, competency/competencies, and/or level(s)
Requirement-based badges, where students complete a set of requirements based on a topic (e.g., Diversity, Equity, Inclusion and Social Justice) or experience (e.g., Mentorship Program participation)
Point-based and requirements badges, which are a hybrid of the points-based and requirements-based badges
With the types of badges in mind, the Temple Together leadership team developed three badges that first-year students can earn—the Convocation, New Student and Career Starter badge. Each badge was created to connect students with each other and the Temple community, and to get on the right path to reach their personal, educational and career goals. 
The overall objective of the app is to get students engaged across the campus, throughout the city, and around the globe and obtain points along the way—but no two students' Temple Together journey will look the same. With numerous activities and opportunities at Temple, students are able to customize their experiences and earn points by completing tasks and attending events that appeal to them—resulting in endless combinations of activities on the Suitable app. Students will be more aware of options available to them, allowing them to try new things that they may not have known existed.
"We want them to map their own definition of success and then follow it—and it can change over time," said Ibrahim. "We also hope that by getting students to interact more, they will learn from each other, build their networks and expand their horizons while at Temple." 
Although the current badges are geared toward first-year students, the Temple Together team hopes to create more badges so students will continue to use Suitable and participate in the initiative throughout their time at the university. 
"We hope that this will be available to many partners beyond departments, schools, and colleges who are part of the student journey and whose engagement with the concept of Suitable would only enhance the overall student experience," said Tutelman. "We plan to test a Commencement badge and believe the engagement through the Convocation and Commencement badges is important because these two events frame the beginning and end of the academic journey."
Temple Together is not just about bringing our students—new and current—together, but also bringing our various campuses and disciplines together and breaking down silos. Ibrahim believes that interprofessional interactions are the direction of the future, and that working across academic and central support units and taking a holistic approach to student success is key. 
"We are more than a collection of individual units, schools or colleges, or campuses—we are Temple Together. And together, we can do a lot of great things."
Learn more about Temple Together and Suitable.
—Kierstyn Smith