5 Tips for using Temple Libraries
Steven Bell, associate university librarian, discusses important tips for using Temple Libraries that can help every student be more successful.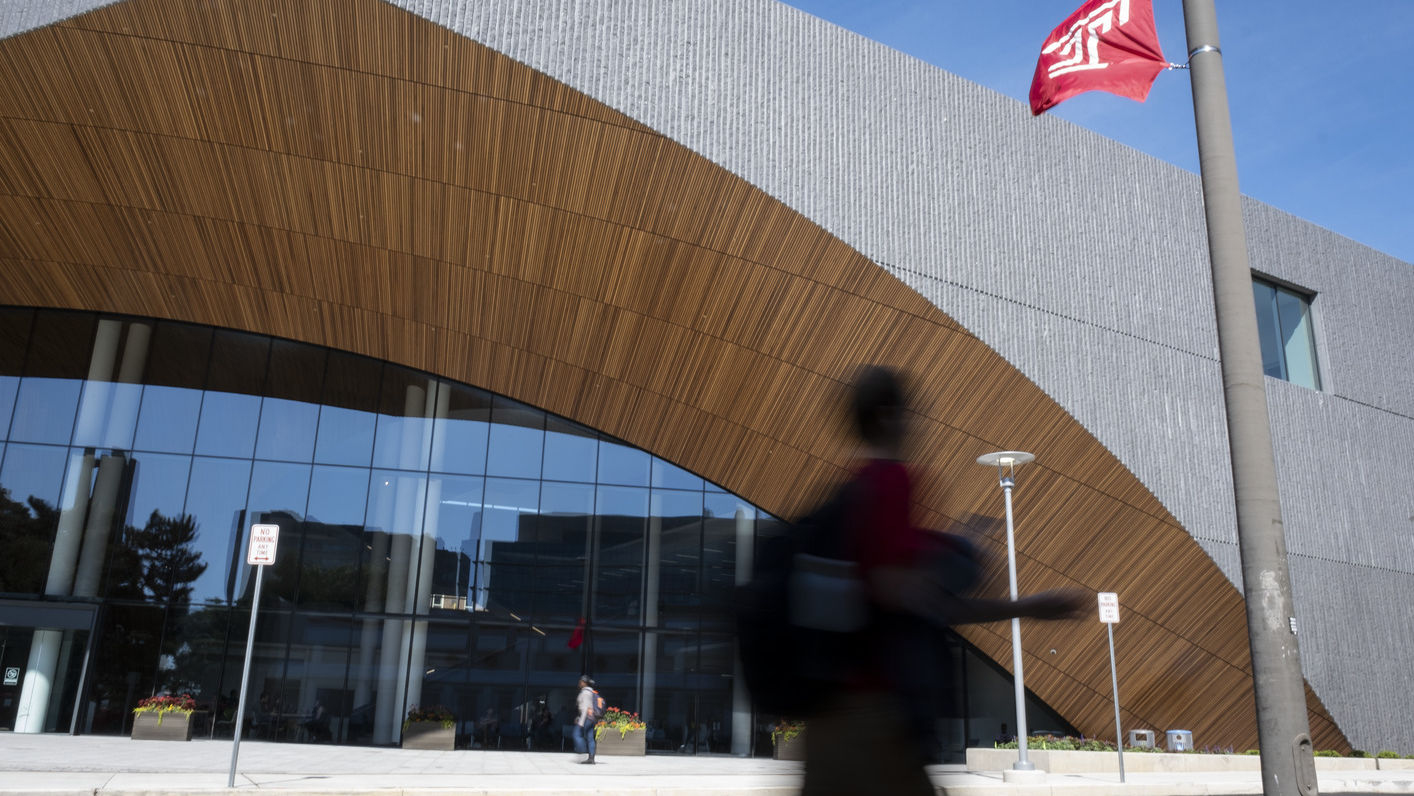 Updated Oct. 27, 2022
We all know the library as a beautiful campus landmark and a place to relax in a bean bag chair. But it's so much more. Here are five tips for getting the most out of this valuable university resource.
 
Use the Contact Us page
Are you having trouble finding what you need for a class assignment, research or information in general? Look no further than the Contact Us section located right on the Temple Libraries homepage. The Contact Us page contains a 24/7 live chat service with professional librarians waiting to answer your questions, an email option, a phone number to call and a phone number to text. 
"We want students to be as efficient as possible in conducting their research because it can sometimes be confusing or potentially complex. What we really want is for students who may be struggling with their research to ask us for help. If students are short on time I highly recommend starting with our Research Guides, curated by our librarians for nearly every subject taught at Temple."
Know your subject librarian
Also located on the Contact page is the Staff Directory, where you can find a librarian that specializes in what you are researching. Scroll down the specialties list to find the librarian you need. You have the option to set up a meeting over Zoom or in person at Charles Library.
"What a lot of students don't know is that we have librarians who are specialists in almost any subject you are taking at Temple University. They can help you save time and get a better grade on your research assigments."
Use the TUmobile app to renew your books
Have you forgotten about a book you needed to renew and don't have time to run to the library? Look no further than the TUmobile app, where you can renew your books from the comfort of your own home. Temple Libraries is on the app and you can log into your account and renew all your books at once or individually.
"We see students come to the desk with a pile of books in their hands and they say, 'Oh I need to renew my books,' or they email us and live chat asking us to renew their books. Save time and make it easier on yourself with online renewal. The library section on the TUmobile app has several other great features to save students time."
Get to know the Special Collections Research Center
The Special Collections Research Center is a great tool for students doing research for class assignments. There are a plethora of primary research documents students can find that will help with their research.
 
"If your instructor said you need to use primary research documents, the Special Collections Research Center has a number of collections that are primary research documents."
Use the e-textbook database
Are textbooks too expensive to buy or are you trying to save some money? Look no further than the Temple Libraries e-textbook database which contains an array of e-textbooks that are also assigned by professors for their courses. Before buying that textbook before the semester begins, check out the e-textbook database to see if the textbook you need is available. Forgot your textbook before class? Hop on to the e-textbook database and find your textbook!
"What we have done is create a database of all the e-books we offer that are the same book that is being used in a course," Bell said. "Not only can this save students time, it can save them money."

—Matthew Aquino