Spruce up your social skills with these tips (introverts welcome)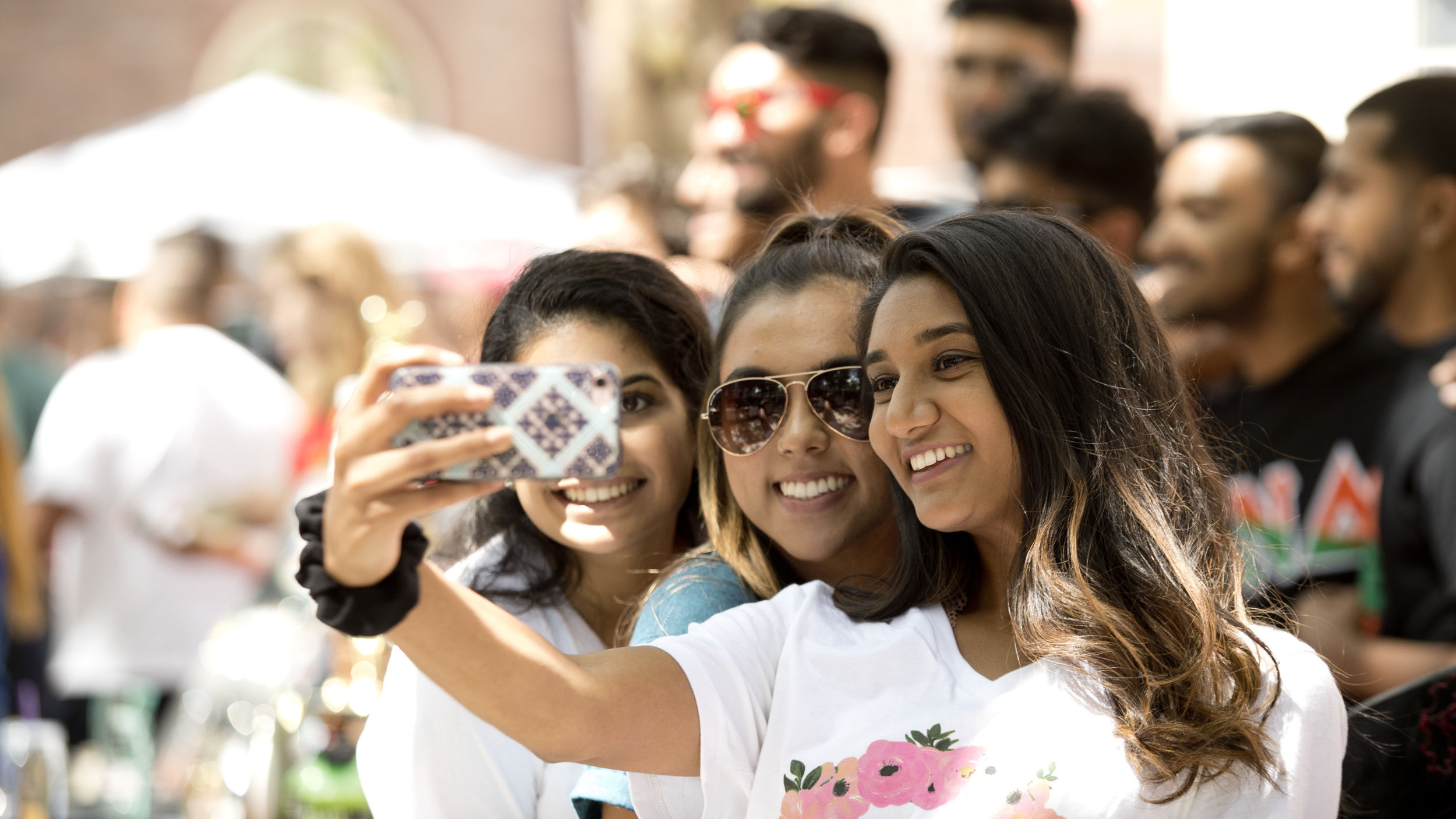 You've heard it before: Society is slowly making its way back to "normal" after the outbreak of COVID-19 in March of 2020, and we've reached the light at the end of the tunnel. But how exactly are we expected to just resume activities as usual after spending so much time in isolation? How do you make the transition from awkward Zoom silences to real-life banter? If you're feeling overwhelmed, you're not alone. 
Brittany Robinson has been observing this shift in her role as wellness education program coordinator at the Wellness Resource Center. In her position, Robinson focuses on students' sexual health by organizing health fairs, workshops and campus wide events to make students feel comfortable navigating their sexuality. She also leads the department's peer education program, which is a three-credit course that provides students with the tools and training needed to be a peer educator.
"A lot has changed in the past year and a half and this is a hybrid world," she said. "Some people might not be comfortable connecting in person and a lot is still happening online.
"There's a certain muscle that students have to use when they want to socialize in person and that muscle has not been worked in the past year and a half." 
Luckily, Robinson suggested some ways to combat the anxieties we might face while easing back into an IRL world, and some might not be as daunting as you think. 

Start in familiar spaces.
As a college student, you have areas that you might find yourself frequenting more than others. Whether you're team TECH or team Charles, you're always surrounded by fellow students.
"Not everyone has the capacity to do grand gestures to try to make friends," Robinson said. "Occupy spaces you normally find yourself in. In class, turn to the person next to you and start a conversation … or in the cafeteria or in the library. These are core places on campus that students often go to, which is where we can start having these conversations and making these connections."
Get involved in student orgs.
This one might seem obvious, but it often gets overlooked how many opportunities there are to join student organizations on campus. Temple is home to hundreds of student clubs and organizations that span a variety of interests—whether it be artistic, athletic, educational, multicultural, musical, pre-professional, political, religious, service-oriented or more. Robinson suggests finding a student org relating to something you're interested in that aligns with your goals and passions. 
For a full list of organizations, check out Owl Connect to see what student clubs are available to you. Owl Connect also provides a calendar of campus wide events, including workshops and events to meet people who may not be in your classes or specific organization, but are still coming together. (We'd also be remiss not to mention the list of events you can find in Nutshell every Monday morning … you're welcome.)

Do an outdoor activity.
For folks that may not be comfortable gathering indoors or who just enjoy being outside, Robinson suggests giving your meet-and-mingling muscles a workout by doing an outdoor activity with others such as going to an orchard for apple picking or to a pumpkin patch.
"Do activities based on what season we're in. Also, you can always go to Starbucks, Saxbys or one of the food carts on campus before heading to Beury Beach," Robinson suggested. "That's something that people can do and it's low stakes. Plus, you can socially distance or physically distance and still create a nice bond with one another."
Build off of current acquaintances.
Walking up to someone and introducing yourself can be daunting for some of us. Robinson urges students to take advantage of their current network and try to build on existing friendships.
"A lot of us have acquaintances we might say hello to while walking through campus, but don't really have meaningful conversations with them. These people might be willing to build a deeper relationship with you, so send that person an email or a text message like, 'Hey, do you want to meet for coffee?' and that could potentially allow for a more meaningful connection," Robinson shared.
Have conversation starters.
For shy or introverted people, keeping a list of topics to discuss in your back pocket might make the experience less awkward.
"Having maybe two or three conversation starters that you can always use when you meet someone new takes some of the pressure off," Robinson explained. "If you're meeting other Temple students, reflect on some Temple-specific conversation starters, like 'What brought you Philadelphia?' or 'What brought you to Temple?'"
Know your boundaries.
According to Robinson, checking in on your boundaries is one of the most integral parts of the process for meeting new people, because individual capacities are all so different. If you're not feeling up to doing something, it's best not to overexert yourself and to save the activity for another time when you have the energy (aka it's OK to say no sometimes). 
"We need to kind of check in with ourselves and how willing we are to stretch ourselves sometimes with everything going on," she said. "Think about what your boundaries are when it comes to meeting people, and try to be open about communicating those boundaries with other people."
Focus on self-care.
Last, but not least, make sure you're taking care of yourself above all else. While you're running around between classes, internships and other obligations, it's easy to just go, go, go without enough rest. This can lead to burnout in certain social situations, which is the opposite of what you put yourself out there to do. 
Temple's Wellness Resource Center offers programs online and in person promoting self-care, sexual health and overall wellness. To learn more about the Wellness Resource Center, check out their website.