How to ball on a college budget: 2021 Temple edition
Being a student at Temple University opens the door to many opportunities throughout the city and on campus that don't cost a lot of money—take advantage of any and all that you can!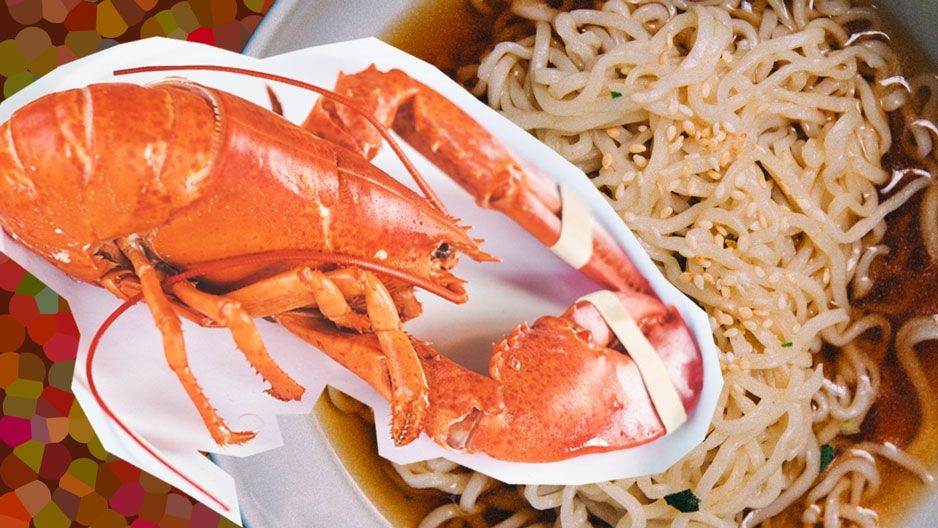 Every student wants to get the most out of their time at college without draining their bank accounts, especially in an amazing city like Philadelphia, which was recently ranked as one of the world's greatest places by Time magazine. We're here to help you find the best deals and opportunities offered to Temple students on and off-campus.
ON-CAMPUS
Get those reps in
Don't worry about finding a gym in Philadelphia—Temple offers a free membership to all Campus Recreation Facilities, including the Independence Blue Cross Student Rec Center (IBC), the STAR Complex, an outdoor track, and a rock climbing wall. There are options for everyone! They also offers group fitness classes and intramural sports leagues, if that's more your speed.
See it on the big screen
Nestled in the lower level of Student Center South you'll find Temple University's own movie theater. The Reel Cinema shows movies two weekends each month. Tickets go for the low, low price of $2 with your OWLcard, or $4 without your OWLcard. If that's not enough to draw you in, there's also concessions available, with options ranging from $2 to $7. Find out what's playing.
Beg, borrow or rent
Textbooks can be expensive, and the costs can add up during your time as a student. Save your money and instead of buying new textbooks, try to see if you can borrow the textbook from the library or from another student. The Temple University Bookstore, located in the lower level of the Student Center, also offers a rental program for textbooks, as well as an opportunity to sell back textbooks if you bought them.
Get cultured
You don't have to go far to see a wonderful theater production—Temple has its very own program, and you can even watch upcoming shows from the comfort of your own home via Zoom. Did we mention that it's free? You won't want to miss these shows, so make sure you check them out!
OFF-CAMPUS
Save the planet + your wallet
Philadelphia is a city that is very accessible through public transportation. You don't have to spend a needless amount of money on an Uber every time you go somewhere. Instead, you could take the subway, bus or trolley. Plan your trip online in advance or download the Septa app. One transit ticket is $2.50, which is a lot better than your average cost for an Uber. If you purchase a Septa Key Card, using public transportation only costs $2. Temple University also partners with Septa to offer a University Pass, which is a pass that lasts for a whole semester at a discounted price.
Feed the foodie in you
Reading Terminal Market is a landmark in Philadelphia, which thousands of Philadelphians and tourists alike visit. You can walk around the public market and find a wide variety of products from over 80 different vendors. There are vendors who sell anything from prepared foods, produce, seafood, meats, baked goods and ice cream to flowers, crafts, books and clothing.
If you find yourself craving fresh produce after surviving only on food from the dining hall, check out the vendors' student discounts. Iovine Brothers Produce offers 10% off when you show your student I.D. on Sundays and Wednesdays. You can purchase fruit, nuts in bulk, homemade juices, and more. Showing your student I.D. at OK Produce—another Reading Terminal Market favorite that offers a wide variety of produce, as well as other Asian grocery staples—will get you 10% off your purchase as well.
Discover the arts
Philadelphia is host to wonderful art that you can see at a discounted (or free!) price. You can visit the Philadelphia Museum of Art for $14 (purchase a full-year membership for $25 as a student), The Barnes Foundation for $5, the Magic Gardens for $12, and more by showing your student I.D. when purchasing tickets.
First Fridays are also a great way to see Philadelphia's culture. On the first Friday of every month, neighborhoods like Old City and Fishtown host events and offer access to different galleries, studios, shops, and restaurants.
Passport to Philadelphia
Temple University's General Education program offers each student access to a PEX Passport for one year. The PEX Passport gives students free or discounted prices to many of the art and cultural destinations in Philadelphia. You can gain access to theatres, museums, and other historic sites. Visit the PEX Passport tab on your TUportal to learn more.
Unwind in nature
City life is great, but sometimes you might want to enjoy some nature and escape the busy streets. Luckily for us, Philadelphia has a wide variety of parks and squares to choose from—Fairmount Park, Franklin Square, Dilworth Park, Washington Square, LOVE Park, Rittenhouse Square, Logan Square, and more! Take advantage of Philly's natural beauties by having a picnic with your friends or taking a peaceful walk.
—Hannah Church