Insider's guide for President Jason Wingard: Need-to-knows about Temple
… and a few fun-to-knows for the president as he becomes more familiar with campus.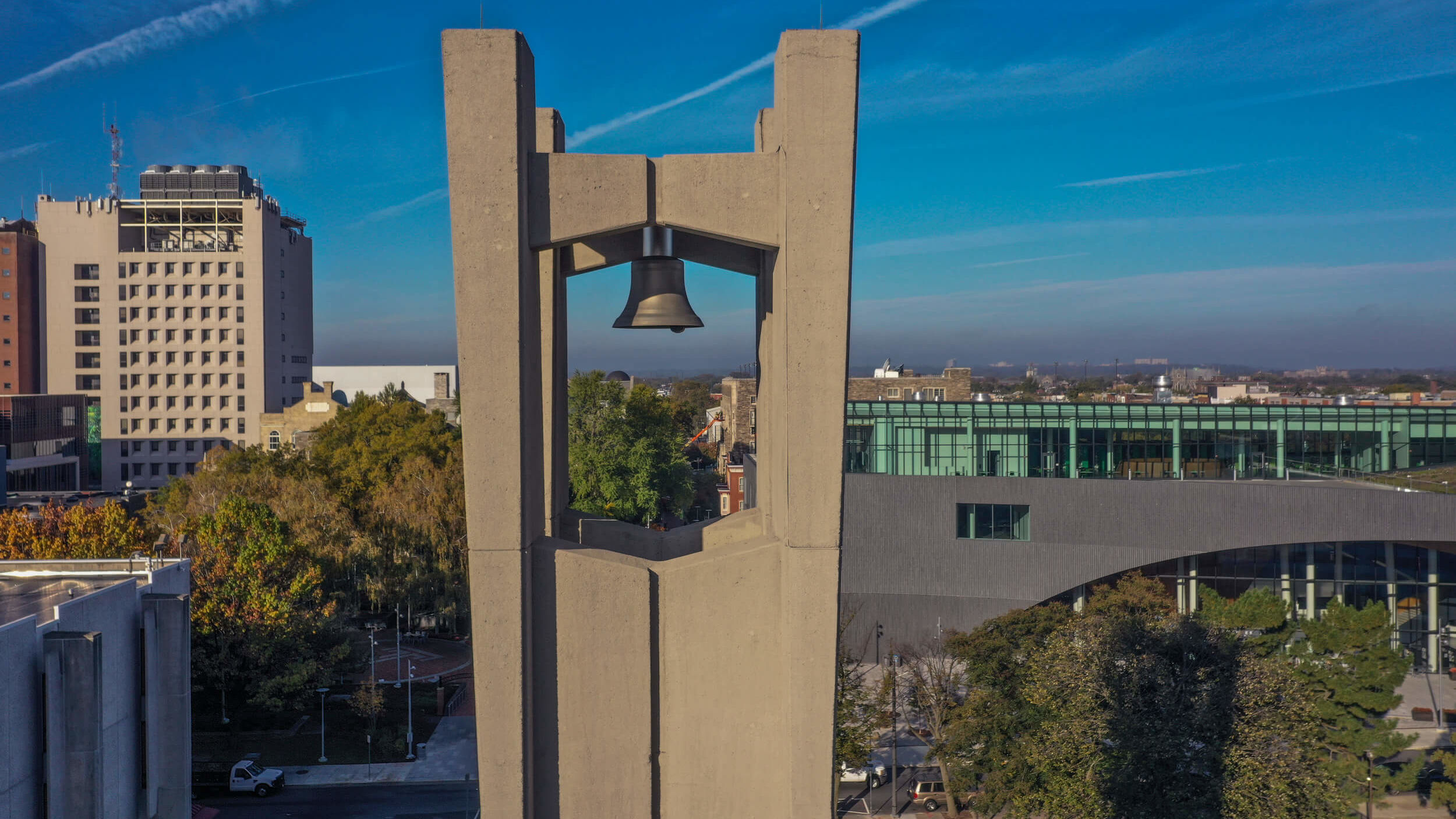 Our new Owl-in-Chief President Jason Wingard has officially taken the helm, and it's safe to say that he already knows a great deal about who we are and what makes us great. Though, there's a lot of insider information that we're eager to share so that President Wingard doesn't miss a beat now that he's on campus. 
Our beloved Temple "T" logo was created by students in 1983.
The university held a contest where students from the Tyler School of Art and Architecture had the opportunity to design a new logo in honor of Temple's 100th anniversary. President Richard M. Englert was part of the process, too, and the story of our current logo is one many Owls hold dear.
We're the first university in the U.S. to adopt the Owl as its mascot, and there are quite a few Owls to become familiar with.
Hooter T. Owl is our mascot, but not everyone knows that Hooter has a couple of family members who live out of town. They do come back to Philly for Hooter's birthday every year. Then there's Stella, our live mascot. And her spouse, Sherlock ... We'll stop there.

We wear cherry on Fridays.
It's a Temple thing. Bonus points for posting a selfie with #CherryOn.

Beury Beach is one of the most popular spots on campus, but you won't find any sand there.
The grassy area around the Bell Tower is fondly referred to as Beury Beach because it's right outside of Beury Hall and it's a go-to hangout spot for students hoping to catch some sun while they study or just have fun between classes.

There's a pretty fierce rivalry between the Bagel Shop and the Bagel Hut.
Obviously try both, but there might be some pressure to eventually pledge allegiance to one …
If you need a moment of zen, you can watch the Charles Library BookBot do its thing.
On the second floor of the library, there are a few "port holes" that let you watch the BookBot zip around retrieving and returning books.

Sullivan Hall, where your office is, was originally built to serve as the university's library.
It's also home to the Charles L. Blockson Collection, one of the most prestigious collections of African American artifacts in the U.S.

Across from Sullivan Hall is Mitten Hall, which once served as Temple's student center.
The upper levels, which now serve the Boyer College of Music and Dance and the School of Theater, Film and Media Arts, feature a stunning old stage and a basketball court packed with Temple history (and theater props!). Another fun fact is that legendary musician John Coltrane recorded a rare live performance in Mitten Hall in 1966, less than a year before he passed away. 

We have a few important sayings: Owls are everywhere; once an Owl, always and Owl; and of course our motto Perseverance Conquers.
Our reach is far, our network is strong and supportive, and we do not give up, especially on each other. Welcome to the Temple family, President Wingard!