Temple launches RAVE Temple Guardian
The new one-touch personal safety mobile app allows direct connections to Temple University Police, enabling virtual or physical escorts and helping users report any suspicious activity.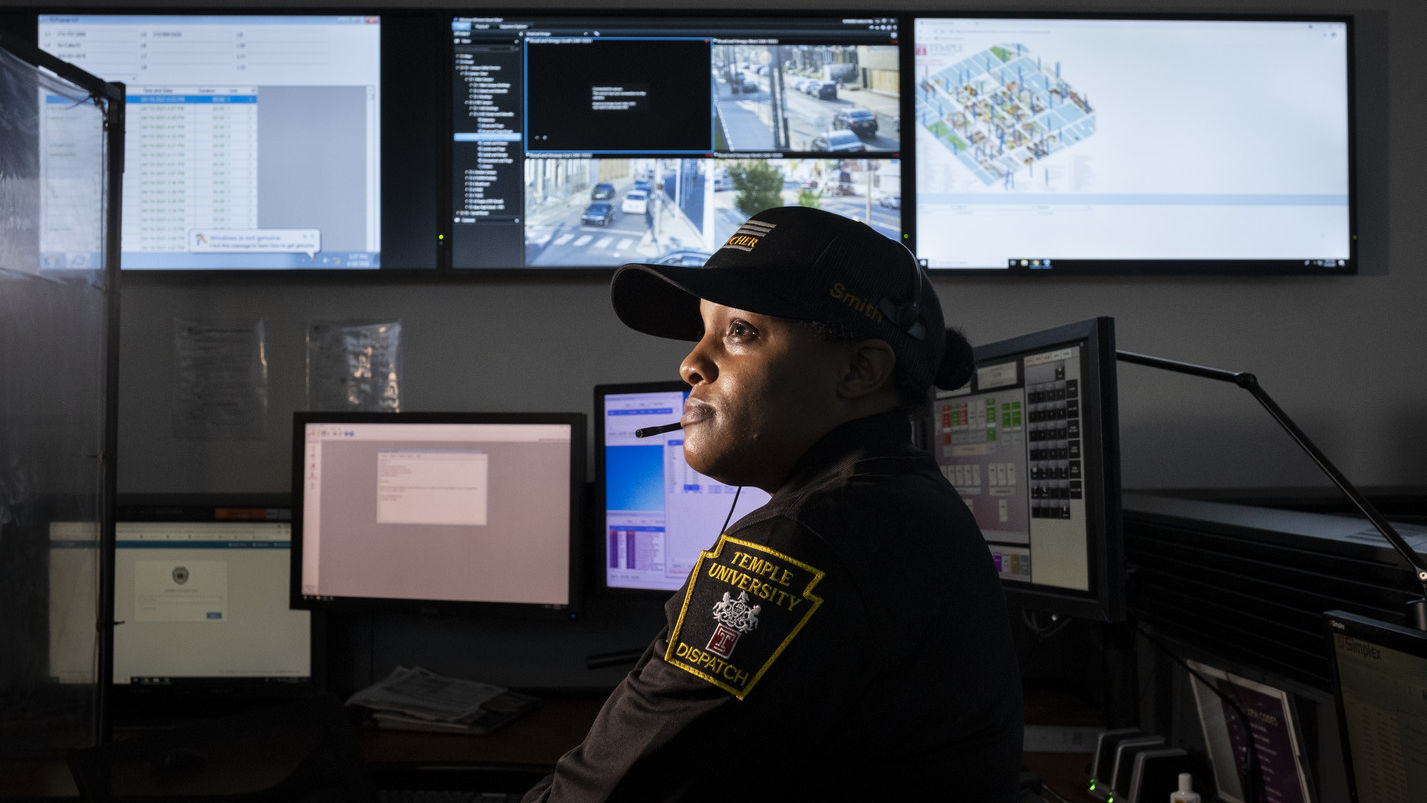 As of Monday, Feb. 14, Temple University community members can use RAVE Temple Guardian, a new one-touch personal safety mobile app that allows students, faculty and staff to connect directly with Temple University Police.
"We have been working through the process of adding RAVE Temple Guardian to our campus safety toolbox for a few months now, and we're really excited to see this come to fruition," said Charles Leone, executive director of public safety. "This is both an efficient and effective way for us to easily know if one of our students is in need of assistance, and we believe the app will make a difference when it comes to enhancing campus safety."
To use the Temple Guardian service, users must first download the application to their mobile device. Search "Rave Guardian" in the Apple App Store for iPhones or Google Play Store for Android phones. The application will ask for your cell phone number and your Temple AccessNet@temple.edu. Emails alias cannot be used.
After registering, users are able to access key campus safety features. For instance, directly from the app's main menu, they can choose to chat with Temple police, call Temple Police, call 911 or start a virtual safe walk. Through their profile, they can also update emergency contacts, vehicle information and choose to share their profile directly with 911 should an emergency occur.
"The virtual safe walk is one of the most important features of the application, as it provides an entirely new layer of real-time monitoring for Campus Safety Services," said Larry Brandolph, Temple's interim chief information officer who helped launch the new app.
To access the virtual safe walk feature, users must first allow Temple Guardian to access their location. They are then able to set a fixed time for their departure and arrival, and their "guardians" are notified when they reach their destination. They can choose to set their guardian as one of their friends or family, or the guardian can be a member of Temple Police. 
If the time expires, their guardian is pinged and immediately notified of their location. If a trip is taking longer than normal, users are always able to add additional time for their arrival.
"When the time expires, staff members at the Communications Center within Campus Safety Services are immediately notified via the built-in GPS system within the app," Brandolph said. "They can directly reach out to the user to see if they're OK and they are also immediately given the user's location."
For more information on RAVE Temple Guardian, please visit the university's website for the new application. If you have any questions regarding the use of the app, contact Information Technology Services. RAVE Temple Guardian is only available at Temple's Pennsylvania campuses.