Four with Temple connections named top young community leaders
Billy Penn recognized these go-getters, who are taking charge to improve their neighborhoods in Philadelphia.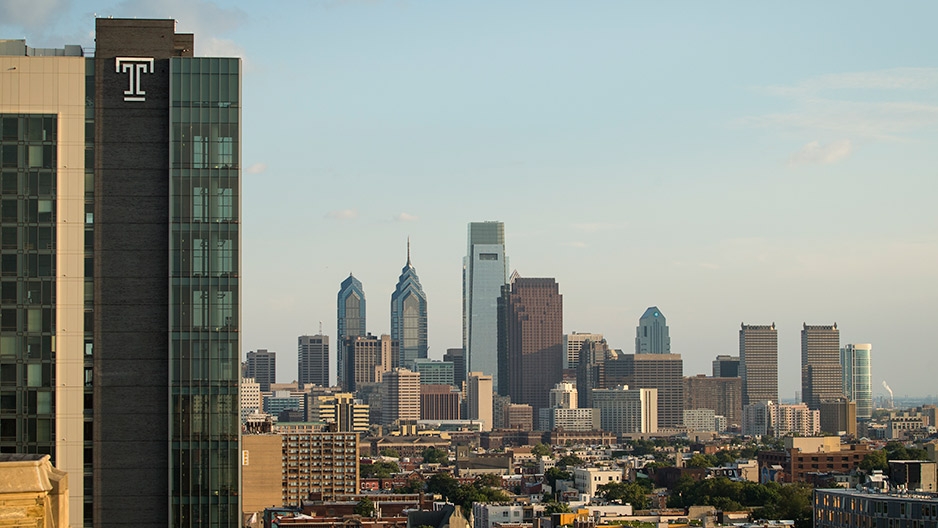 Three Temple alumni and a graduate student are among Billy Penn's list of 17 young community leaders improving Philadelphia.
The March edition of "Who's Next"—an ongoing feature that highlights "some of the most dynamic under-40 leaders in Philadelphia"—focused on community leaders, as nominated by their peers. According to Billy Penn, they "are making a positive impact at work and in their communities and are part of the next generation of movers and shakers in the city."
Those with Temple affiliations include
Neil Deegan, CLA '08, is Pennsylvania state director of Enroll America, the nation's leading healthcare enrollment coalition. Before that, Deegan—who is 29—served on the staff of former U.S. Rep. Allyson Schwartz.
Felicia Harris, a 29-year-old graduate student in the College of Education, is president and CEO of Influencing Action Movement, which offers specialized virtual mentoring programs, seminars and workshops; support to nonprofits; and networking opportunities to young professionals.
Malcolm Kenyatta, SMC '12, "organizes block cleanups, mentors kids in the area, gets top political candidates to bring their message to the area and serves as a connector between nonprofits and organizations based in North Philly," according to Billy Penn. At 25, Kenyatta is also the youngest member of the Liberty City LGBT Democratic Club board of directors.
Lauren Leonard, TFM '04, is the youngest president in the history of the Queen Village Neighbors Association (she's 33) and is co-founder and editor-in-chief of greenlimbs.com, which each January organizes a treecycling program in Philadelphia. This year is the program's fifth, and 753 Christmas trees were chipped into mulch.  
"I have known Malcolm Kenyatta and Neil Deegan since they were undergraduate student leaders," said Vice President of Alumni Relations Ken Lawrence Jr., CLA '95. I've had the opportunity to work with Felicia and her organization. They are all fine representatives of Temple alumni and students who are making a difference in Philadelphia and around the world."
Lawrence added: "These young leaders are truly following Russell Conwell's philosophy that, 'Greatness consists not of holding some future office, but really consists in doing great deeds with little means and the accomplishment of vast purposes from the private ranks of life. To be great at all one must be great here, now, in Philadelphia.'"