Frequently asked questions about the proposed on-campus retail and stadium project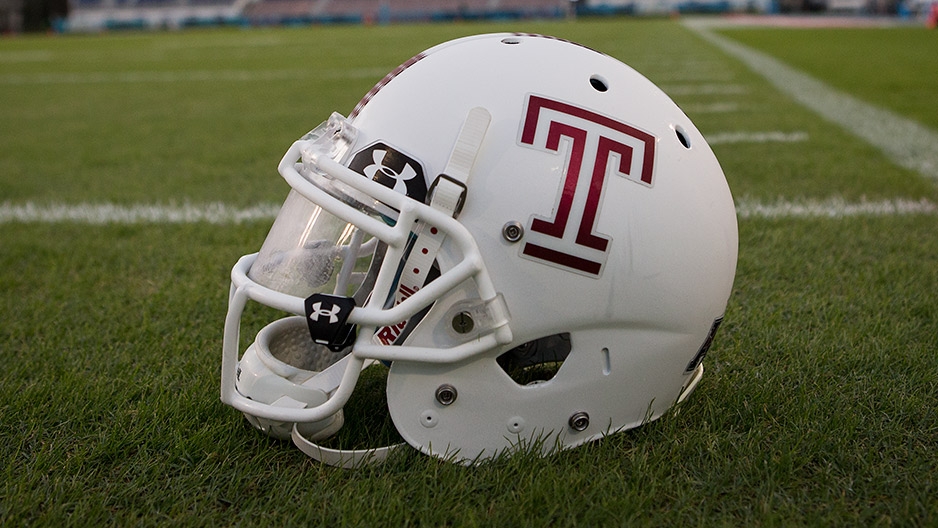 Last updated: April 13, 2016
What is the status of the project?
On Feb. 8, Temple University's Board of Trustees authorized the development of preliminary designs, usage options and environmental impact studies for a multipurpose retail and football stadium project on the northwest corner of Main Campus. The trustees placed a number of provisions on that approval. Read the full resolution.
In March, Temple announced that it selected architecture firm Moody Nolan, well known for its responsive architecture and collaborative approach to projects, to lead design of the proposed on-campus football stadium and identify future opportunities for retail in the multipurpose project. Read the announcement here.
What stipulations did the trustees include in their resolution related to the stadium and retail project?
The board's resolution establishes a number of specifications to be met as the project moves forward, including that:
Temple spend no more than $1 million to pursue initial designs and studies to determine how the site can best be used for the proposed complex.
The university collaborate with community members and government officials to address local residents' concerns, such as noise, parking and trash.
The total budget for the football stadium not exceed $130 million.
The overall financing plan for the project have a $50 million fundraising goal.
Cost reductions and revenue enhancements from a stadium result in net savings of about $3 million annually through 2024.
The proposed stadium have a capacity of approximately 35,000 seats—about half the size of Lincoln Financial Field.
Why is Temple considering an on-campus stadium?
There are many reasons why Temple is considering an on-campus stadium, including the long-term benefit of owning a stadium instead of renting one. Owning a stadium is anticipated to result in net savings of approximately $3 million annually. That's money that can be used for other priorities. By including a retail component, Temple also wants to create a vibrant, pedestrian-focused experience that will benefit students and the community alike.
The stadium is also in keeping with other changes Temple is making to meet the evolving needs of its students. Temple's student population has changed significantly in recent years, with more than 15,000 students now living on or around Main Campus. That's half of the undergraduate population.  
In recent years, Temple has built Morgan Hall, an acclaimed high-rise residence hall and dining center on Broad Street; a world-class Science Education and Research Center; and new homes for the Fox School of Business, the Lewis Katz School of Medicine and the Tyler School of Art. A state-of-the-art library is now under construction in the heart of Main Campus. Great universities have great facilities, and an on-campus football stadium is a natural next step.
A campus stadium would be Temple's first opportunity to have a true "home game" experience on its Main Campus.
How will Temple address community concerns?
First, by listening. Temple has already been talking with leaders who live in the North Philadelphia community near the proposed stadium site.
Temple plans to continue conversations with neighbors as this project develops. Many of the concerns are about noise, parking and trash. We understand these concerns and continue to gather information to help make sure these issues are addressed.
It is Temple's intention to address both the existing concerns with student behavior and the concerns that could arise with a new stadium. In fact, as a result of conversations with residents so far, the university instituted new rules on student off-campus behavior. Neighbor concerns about noise, trash and students' disrespect were key to creating the new rules and higher fines for misconduct.
The university will instruct stadium designers to minimize the facility's impact when it comes to height, lights and noise. Every aspect of the stadium experience, from the construction to its day-to-day operations, will be planned and executed with the priorities and well-being of Temple's neighbors in mind.
After looking at other urban stadiums, we are confident we can come up with designs that take these concerns into account and make this a valuable addition to North Philadelphia.
Where would the stadium be located?
The property is bounded by Broad Street on the east, Norris Street on the north, 16th Street on the west and Montgomery Street on the south. It's within Temple's existing footprint on property currently owned by the university. It is not true that the retail and stadium project will be located on the former William Penn High School site.
Will Temple need to buy land to build the stadium?
The university does not need additional land for the project. Rumors that Temple will acquire homes in North Philadelphia for the project are not true.
What will happen to the Amos Recreation Center?
Amos Recreation Center, which is owned and operated by the City of Philadelphia, would remain.
What else is planned for the site?
In addition to the stadium, the university is planning to create significant retail space to benefit both students and the community. Nearby, at the intersection of 15th Street and Montgomery Avenue, Temple will construct an indoor athletics, recreation and College of Public Health facility. Work on this building is expected to begin in June 2016.
How will Temple pay for the stadium?
Funds for the project will come from private donations and bonds, the latter supported by money that would otherwise be paid to rent Lincoln Financial Field. Student tuition will not be used.
Instead of using this money for the stadium, why not use it for other purposes?
Costs of playing football will be there whether Temple rents Lincoln Financial Field or builds a stadium. That allocated money can't be repurposed.
Will games be played at night? If so, how will lighting be handled?
Engineers will focus on minimizing light and noise impact. A detailed traffic and parking analysis, as well as an environmental impact study, will also be completed as plans move forward.
How big will the stadium be and how many seats will it have?
Current discussions estimate an approximately 35,000-seat stadium—about half the size of Lincoln Financial Field.
How will the university handle parking needs?
With so many students being able to walk to the stadium, there will not be a need for massive concrete lots like those at the Linc. This is intended to be a largely pedestrian experience.
It's important to note that the stadium will be serviced by city buses, two stops on the Broad Street Line subway and the Temple University Regional Rail station. There is better public transportation access than the Linc, and the Temple community is accustomed to using it. SEPTA will also be engaged to discuss the possibility of adding public transportation resources on game days and other strategies to decrease traffic.
That said, experts will review the parking and traffic situation to provide the best recommendations for game days.
What about tailgating?
Game-day traditions that started at the Linc—alumni tents, social activities for families, the team fly-in, etc.—will be centered on Main Campus in celebration zones modeled on similar car-free tailgates that operate successfully at other universities. Shifting festivities away from automobiles and onto Main Campus is a high priority. The goal is to build a spirit of pride and to give alumni another reason to see the amazing transformation that has taken place at Temple.
As is current practice, Temple will not tolerate disturbances in local neighborhoods, and security presence in areas around campus would be heightened on game days.
Will the community have access to the stadium?
Just as the Liacouras Center and the Temple Performing Arts Center host thousands of families at dozens of athletic events and high school graduations each year, the new football stadium would be able to host Philadelphia's flagship high-school football games and tournaments, providing a state-of-the-art environment in which to play.