Men's basketball scores food donations to fight hunger
The Owls' 237 three-point baskets during the regular season each represented one case of food that was donated to Philabundance.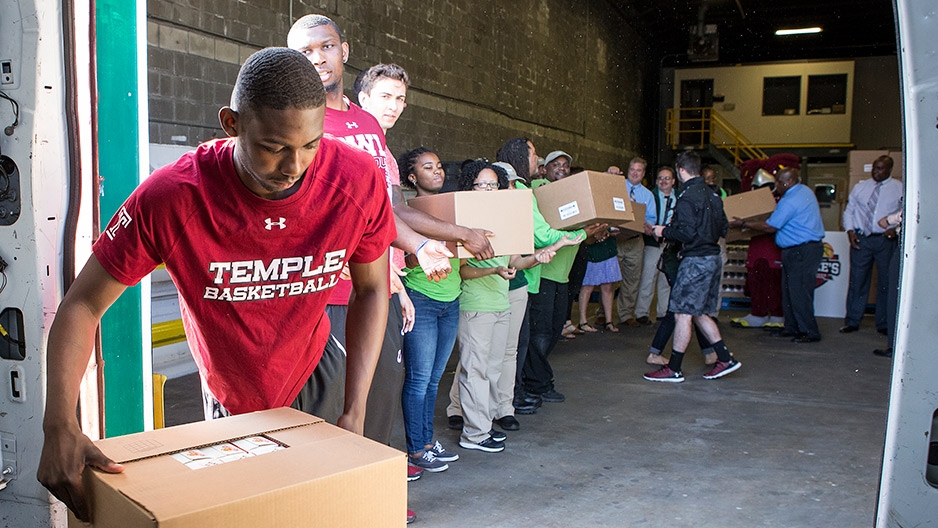 Temple men's basketball players helped deliver 237 cases of food to Philabundance last week, each one representing a three-point shot logged during the team's regular season.
The delivery to the Delaware Valley food bank's West Berks Street location marked the culmination of the season-long effort called "Three's for Hunger."
A partnership with The Fresh Grocer of Progress Plaza and Learfield's Temple Sports Properties, the food drive further incentivized players' performance: For every three point made by the Owls during regular season play, the North Philadelphia grocery store set aside one case of non-perishable food.
"Any chance we have to help the community we embrace," Temple Head Coach Fran Dunphy said, "and the fact that we were able to help give back to our neighbors just by making threes is tremendous."
Tremendous indeed: The Owls led the American Athletic Conference in three-point shooting this season.