The Washington Center immerses students in politics
Students from Temple and other universities across the country who participate in the program get a behind-the-scenes experience at a political convention.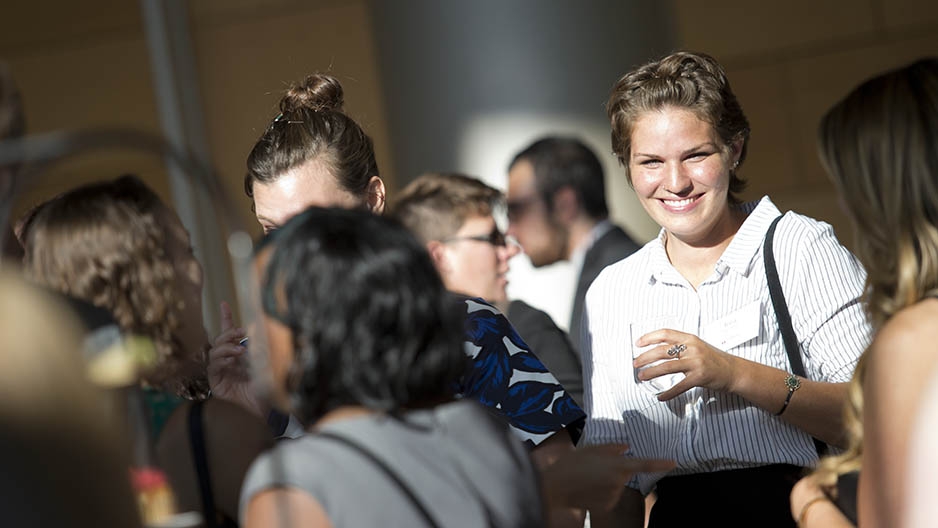 If Main Campus seems more bustling than usual for a July, there's a reason. More than 160 students—both from Temple and other universities across the U.S.—have taken over Morgan and Wachman halls for The Washington Center's Democratic National Convention Academic Seminar.
During the unique, two-week immersion program, students attend lectures and seminars on campus to learn about the hot-button issues that are dominating the presidential election cycle. They will then put that knowledge into practice by participating in hands-on fieldwork assignments, which occur during the second week of the program while the convention is underway. Assignments may include positions working with the Democratic National Committee, the Host Committee, media outlets or state delegations.
On Monday, Former Pennsylvania Governor and Chair of the DNC Host Committee Edward G. Rendell welcomed the seminar participants with a discussion of the politics of the 2016 presidential election. Additional lectures have given students the opportunity to explore topics such as campaign finance, foreign policy, immigration, international trade and partisan polarization. Featured guest speakers have included Rev. Leah D. Daughtry, chief executive officer of the 2016 Democratic National Convention; Matt O'Donnell, 6ABC news anchor; R. Seth Williams, district attorney of the City of Philadelphia; and several Temple faculty members.
"The program is not only enriching for the students themselves, but it is a service to our society in a way," said Temple University Institute for Public Affairs Director Joseph McLaughlin, CLA '92, '99. "These students are going to be better informed citizens."