Posted
September 20, 2016
Naomi Rosenberg, a Temple University Hospital physician, reflects on the unique emotional challenges doctors face in the emergency department.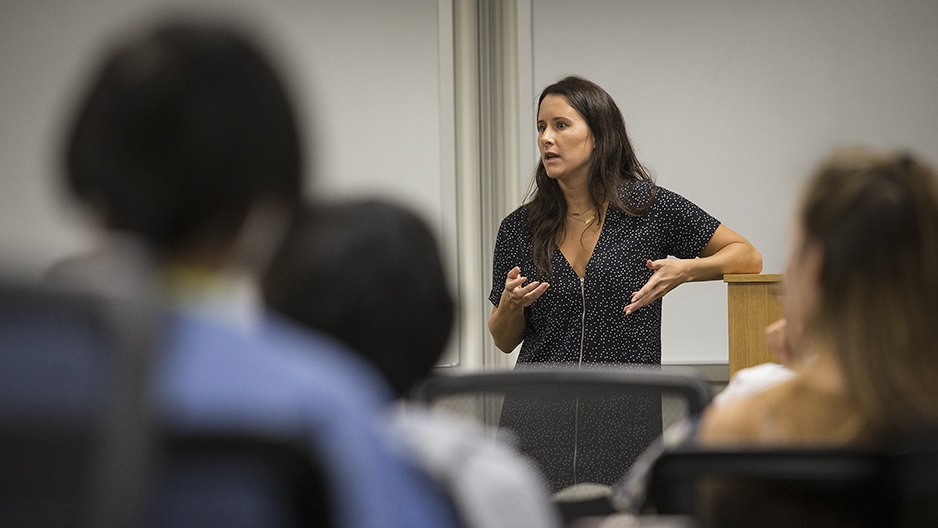 Tell someone how to do something that you know how to do.
That's the simple writing prompt that led to a profound essay written by Naomi Rosenberg, assistant professor of emergency medicine, and published in The New York Times. The op-ed, titled "How to Tell a Mother Her Child Is Dead," was the most-read story on the venerable paper's website for nearly 24 hours.
Her story, inspired by a personal experience delivering devastating news to the mother of a 16-year-old boy, struck a chord with readers.
"Everyone has the experience of being a patient, without exception," Rosenberg said. "Not everyone has the experience of being a doctor or nurse or social worker, and something about our perspective seemed to matter to people."
As a physician in the emergency department at Temple University Hospital, she has treated a number of patients who have fallen victim to violence. And part of her role in medicine includes breaking bad news to the family members of those patients.
"One of the things we see a lot is people who lose a family member, so I wrote about my experience participating in that process," she said. "And as much as anything, the essay is about violence and violence prevention."
After completing her residency at Temple Hospital, Rosenberg enrolled in a one-week nonfiction writing workshop as a gift to herself. She loved reading as a child, and the workshop provided an opportunity to reflect on some of her professional experiences.
"When you write, sometimes you find the right words for what you're trying to say," she said. "For me, that happened with this essay. I felt like what I said was what I meant to say."
A narrative medicine program, headed by Pulitzer Prize winner Mike Vitez, recently launched at the Lewis Katz School of Medicine in an effort to tell more stories like these. Vitez has approached the initiative with a simple philosophy: Stories can help medical professionals and their patients heal and connect. Rosenberg's essay is an example of the power of processing an experience through reflection.
Since the article was published, Rosenberg has received hundreds of emails, and she estimated about half came from fellow medical professionals.
"Anytime you do something and your colleagues think you get it right, that's very high praise," she said.