Posted
September 27, 2016
Larry R. Kaiser, inaugural Lewis Katz Dean
The new chair is the first endowed named dean's chair at Temple University.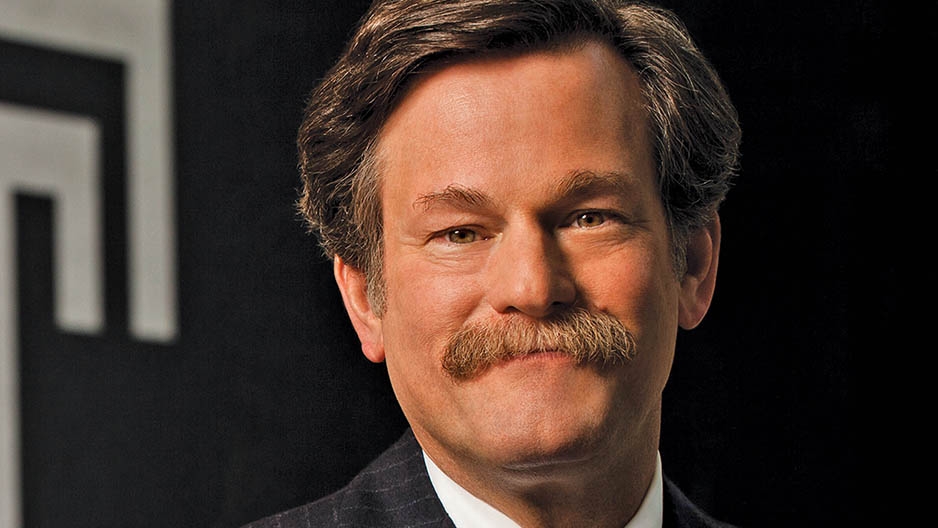 Temple University invested Larry R. Kaiser as the inaugural Lewis Katz Dean at the Lewis Katz School of Medicine. This chair—the first endowed named dean's chair at Temple—is part of the largest gift in university history.
The gift was directed to the School of Medicine by the late university trustee, businessman and philanthropist Lewis Katz, CST '63. As part of Katz's historic commitment to the medical school, a portion of that gift has gone to creating a new, endowed dean's fund, which will allow the dean of the School of Medicine to address the areas of greatest need and opportunity.
"The Lewis Katz Dean's Chair will have a powerful impact on the ability of myself, and all the deans who follow me, to advance the mission and vision of our School of Medicine," notes Larry R. Kaiser, dean of the Lewis Katz School of Medicine at Temple University, senior executive vice president for Health Affairs at Temple University and president and CEO of Temple University Health System. "And on a personal note, to be the inaugural holder of this chair and to proudly carry the name of Lewis Katz—such a transformational figure in Temple's history and one who had become a dear friend to me—will be one of the great honors of my life."
Katz was a longtime trustee and a steadfast benefactor of the university, its health system and its School of Medicine. In October 2015, as a tribute to his lifetime of service, and a recognition of his core values of hard work, dedication and making a difference, the School of Medicine was named in his honor. Lewis Katz's final gift has been transformative for the now-Lewis Katz School of Medicine at Temple University. In addition to establishing and endowing the new Dean's Chair, this gift funds new medical scholarships, advances medical research and helps to build the school's endowment.
Kaiser, who has served as dean since 2011, was formally invested in a ceremony on September 27 attended by medical school leaders, trustees, Lewis' son Drew Katz and family and friends, among others.
—Jeremy Walter