Promising new lupus drug being tested at Temple
The drug—anifrolumab—was shown to reduce symptoms in patients in early phases of clinical research.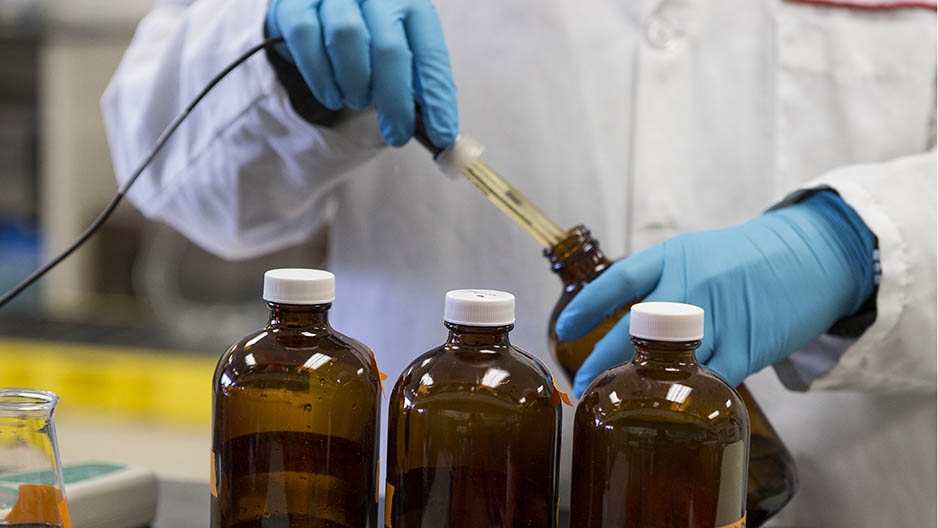 Temple University Hospital is investigating whether a new, investigational drug for lupus—a chronic and complicated autoimmune disease—is more effective than medications currently used to treat patients.
Recently approved for a Phase III clinical trial, the drug, anifrolumab, was shown in earlier phases of research to reduce symptoms in more than half of participating lupus patients after a year. Patients on the drug also had a decreased need for corticosteroids to treat the inflammation that is common in lupus.
"The data from the Phase II trial was so promising that the FDA has granted fast-track approval for this new medication," said Roberto Caricchio, the trial's primary investigator at Temple and Director of the Temple Lupus Clinic at the Lewis Katz School of Medicine at Temple University. "That's excellent news because currently there are only four other drugs that have been approved to treat lupus, and only one of those was approved in the past 50 years."
Temple is the only hospital in the Philadelphia region serving as an investigational site for the new drug, developed by AstraZeneca.  
Many of the medications used to manage lupus symptoms—such as fatigue, fever, joint and muscle pain and rashes—are prescribed off-label.
"That means these drugs haven't been tested with rigorous clinical trials in patients with lupus, which could lead to undesirable side effects, especially when used long-term," Caricchio said. "Lupus causes such a spectrum of manifestations ranging from mild to life-threatening, which is why it's difficult to develop medications to treat it and to determine whether patients are responding to those medications."
According to the National Institutes of Health, during a Phase III clinical trial, a drug or treatment is given to large groups of people to confirm its effectiveness, monitor side effects, compare it to commonly used treatments and collect information that will allow the drug or treatment to be used safely.
The trial at Temple will examine the effects of anifrolumab on patients between the ages of 18 and 70 with moderate to severe lupus who are currently taking prescription medication to treat the disease. The clinical trial is expected to last a year and a half.