Temple to participate in North Philadelphia Health Enterprise Zone
Collaborative effort will address health disparities in local communities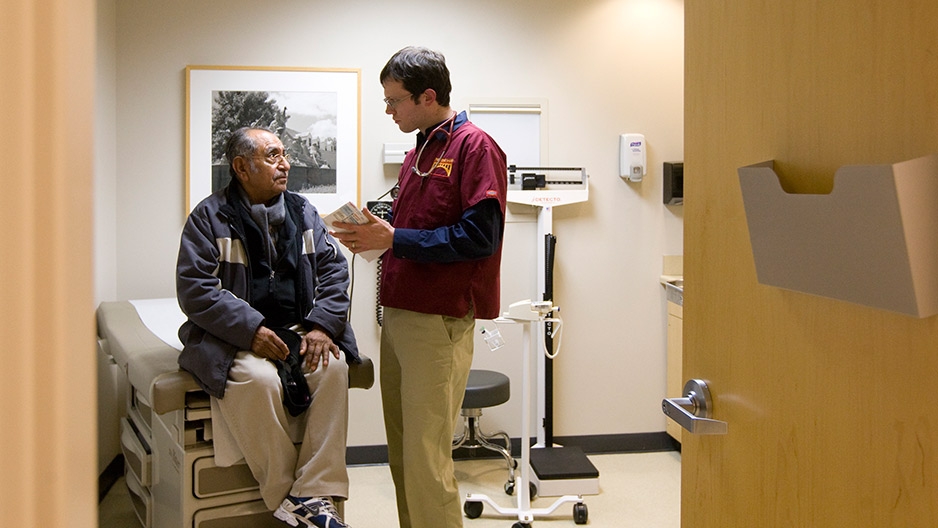 On Thursday, Temple University President Richard M. Englert joined state Department of Human Services Secretary Ted Dallas, Department of Education Secretary Pedro Rivera, Philadelphia Mayor Jim Kenney and local healthcare providers to announce the Health Enterprise Zone (HEZ), a plan to address health disparities in North Philadelphia.
Englert said Temple "will endeavor to bring our combined education, health and research resources to the benefit of the residents of North Philadelphia" during the announcement at the Stephen Kline Wellness Center on Cecil B. Moore Avenue, a few blocks west of Main Campus.
"For nearly 125 years, [Temple has] used our unique mix of education, research and healthcare skills to help the residents of North Philadelphia and beyond lead healthier, longer and better lives," Englert said. "Our Temple Health System has particularly been at the forefront of designing and providing high-quality healthcare for our neighboring communities, including those with the greatest need and the least ability to pay."
There are nearly 300,000 Medicaid recipients in the North Philadelphia zone—about 13 percent of Pennsylvania's Medicaid population. Those families are more likely to experience deep poverty that affects not only their health, but also their education, employment and income.
North Philadelphia is also home to five hospitals, four health systems and two universities. Such resources within HEZ present great opportunity for coordination and collaboration. Along with Temple and the Temple University Health System, partners include Einstein Medical Center, Hahnemann University Hospital, St. Christopher's Hospital for Children and the North Philadelphia Health System.
The North Philadelphia HEZ will focus on
innovation: coordinating resources to improve and elevate the social, economic and health outcomes for North Philadelphia.
investment: redirecting and investing resources into core infrastructure institutions to achieve long-term health, stability and sustainability in the zone.
incentive: aligning public and private capital and financial models to properly resource the zone's community, staff and institutions.
integration: coordinating efforts, reducing duplication, improving quality and promoting economies of scale.
Initial actions for the North Philadelphia HEZ include
Convening stakeholder committees: HEZ will convene several committees to analyze the healthcare system in North Philadelphia. Those committees will examine impacts and approaches of community groups, educational institutions, the healthcare industry, state and local government, and technology. The findings will be released in a March 2017 preliminary report.
Supporting community schools: HEZ will make up to $1.5 million available to improve school-based healthcare in cooperation with the Mayor's Community Schools Initiative. Officials will develop proposals to help deliver healthcare at schools and reduce absenteeism for children with chronic conditions like asthma.
Reducing barriers to care for super-utilizers: The federal government reports that 5 percent of Medicaid recipients can drive as much as 54 percent of all Medicaid costs in a particular area. In year one, HEZ will identify the top 100 adult and 100 pediatric utilizers and better coordinate all aspects of their care.
Providing employment opportunities: HEZ will work with city government, the Philadelphia Chamber of Commerce and community stakeholders to help ensure that HEZ provides employment opportunities for local residents. HEZ aims to announce its first employment initiatives in January 2017.