State selects Temple to receive one of its first 'It's On Us' grants
As part of the statewide arm of the national campaign to combat sexual assault at colleges, Gov. Tom Wolf's administration awarded Temple more than $25,000 to put toward the campaign on campus.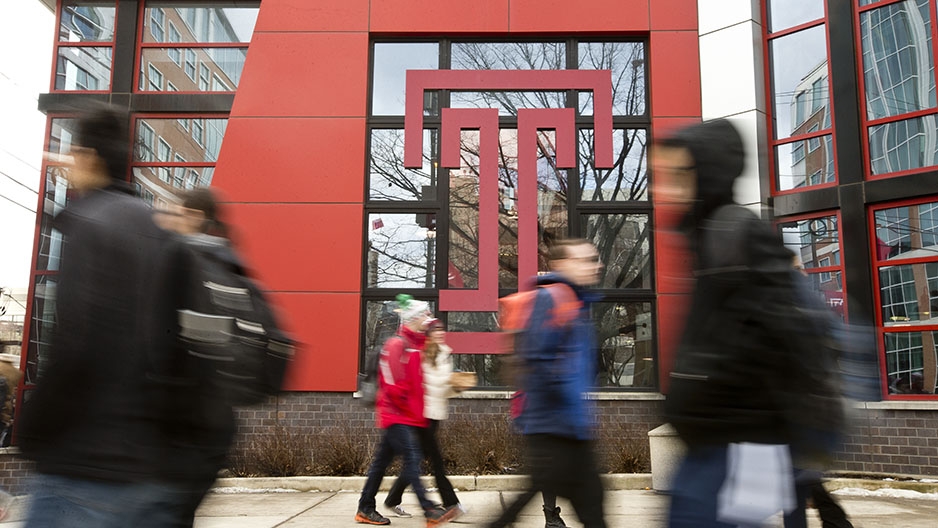 Temple will receive more than $25,000 in funding to combat sexual assault on campus after Pennsylvania selected the university as one of its first "It's On Us PA" grant recipients.

Temple's $25,853 grant is part of nearly $1 million in funds earmarked in the 2016-17 state budget by Gov. Tom Wolf's administration for the campaign. The university is among 36 colleges and universities across the state to be selected for an "It's On Us" grant and competed with more than 60 postsecondary institutions that applied for the funding.

The "It's On Us" initiative at Temple seeks to improve education and support for students by increasing awareness and reporting of incidents of sexual assault. "It's On Us PA," modeled on the national program of the same name, was the first state-level initiative launched after former President Barack Obama and former Vice President Joe Biden started the campaign in 2014.

The state grant will support a focus group moderator, institution-wide educational campaigns, an online reporting system and population-specific marketing materials for Title IX and counseling services at Temple, according to Dean of Students Stephanie Ives, who was instrumental in helping secure the funding. Title IX prohibits discrimination in education on the basis of gender in education and athletics.

"Temple is honored to be chosen as one of the first Pennsylvania 'It's On Us' state grant recipients," Ives said. "We're grateful for the governor's leadership on this issue and for funding that will help us enhance our education and outreach programs, particularly to our most vulnerable populations."
Temple has been involved in the national "It's On Us" campaign. Vineet Naran, Class of 2017,
spoke at the White House Council on Women and Girls' It's On Us Summit
Jan. 6.
Naran, a student-athlete on the men's tennis team and member of Temple's Student-Athlete Advisory Council, participated in two panels: "It's On Us Communities: Pennsylvania" and "Changing the Culture Through Sports."
"Just being surrounded by so many people who are so passionate about the whole initiative itself, and then to finally see Vice President Biden talk about it, it was amazing,"
Naran said
. "You don't think that's possible when you just go out and do pledge drives ... but I think it just goes back to working hard if you believe in something and you have a passion for doing it … I was honored to represent Temple."