Mayor appoints education professor to School Reform Commission
Associate Professor Christopher McGinley is the second Temple University employee named to the commission, after Mayor Jim Kenney also selected Senior Advisor for Community Relations and Development Joyce Wilkerson late last year.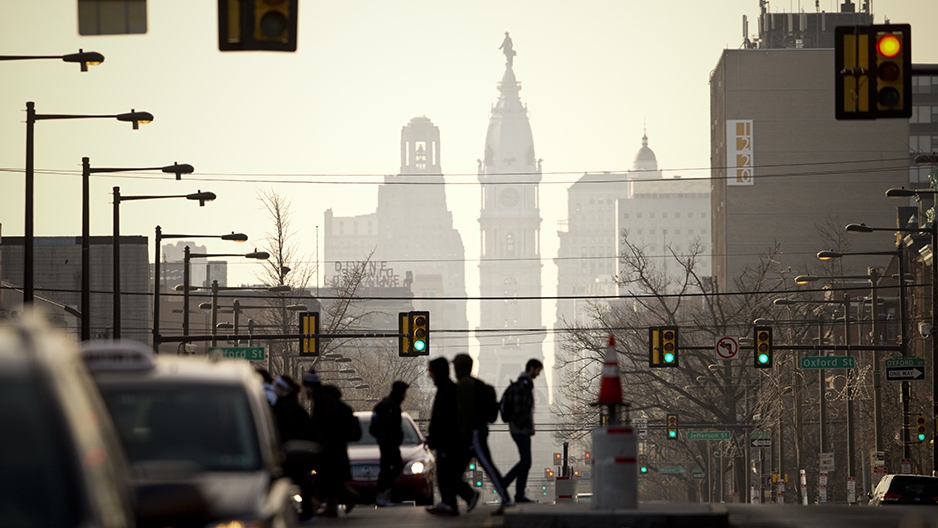 For Associate Professor Christopher McGinley, joining Philadelphia's School Reform Commission represents a sort of homecoming.

McGinley, EDU '81, who specializes in K-12 educational leadership in the College of Education, spent much of his early career holding various roles—from special-education teacher at Frankford High School to executive director of leadership for the Philadelphia School District—in the city's public schools. Mayor Jim Kenney appointed McGinley, who also served stints as superintendent in both Lower Merion and Cheltenham school districts, to the five-member SRC this month.

"There is a sense of coming back," McGinley, who is himself a graduate of Philadelphia public schools, said. "I intend to visit Adaire Elementary School, in Fishtown, where I was principal [from 1989 to 1993]. I also want to visit Frankford High School."



Photography by: Betsy Manning 
McGinley was appointed the SRC on Jan. 18. 

McGinley said some of his top priorities in his role on the SRC are improving the quality of services offered for students with disabilities and ensuring that neighborhood high schools throughout the city have the resources they need.

"There's lots of emphasis on magnet schools and school choice, but about half of the children in the city attend neighborhood high schools," McGinley said. "They also tend to have a higher percentage of children with disabilities."

McGinley's background working both in city public schools and overseeing suburban school districts lends him a distinct perspective for the SRC, including knowledge of programs that exist in suburban schools and could be established or expanded in Philadelphia, and the potential for city and suburban schools to join forces for students' benefit.

"There's an untapped possibility for partnerships between urban and suburban districts," McGinley said, adding that he hopes to "build bridges" in that area.

His educator lens is exactly what the SRC needs in order to build on the district's gains in recent years.
-- Mayor Jim Kenney
Besides working toward those goals, McGinley said he will also use his SRC role to help shepherd the school district back to local control, rather than oversight by the commission, which is made up of three appointees selected by the governor and two mayoral appointees.
"His educator lens is exactly what the SRC needs in order to build on the district's gains in recent years," Kenney said in announcing McGinley's appointment Jan. 18. "Dr. McGinley's passion for public education and reducing the achievement gap, coupled with his background as an administrator for various school districts, will also help the district prepare for a smooth transition to greater local control."  
McGinley is the second Temple employee appointed to the commission in recent months, after
Kenney appointed Joyce Wilkerson, the university's senior advisor for community relations and development, in November
. McGinley and Wilkerson, whom Gov. Tom Wolf subsequently named SRC chair, represent both of Kenney's appointments to the commission.
McGinley said he was flattered when Kenney tapped him to join the SRC and looks forward to working alongside Wilkerson and the rest of the commission's members, and seeing what other resources Temple may be able to lend.
"Temple does have a commitment to urban schools and the city," McGinley said. "I share that commitment to public schools and to social justice."