Wilkerson talks School Reform Commission appointment
In her new role as chair of Philadelphia's School Reform Commission, Temple Senior Advisor for Community Relations and Development Joyce Wilkerson will work to improve educational opportunities for children in Philadelphia.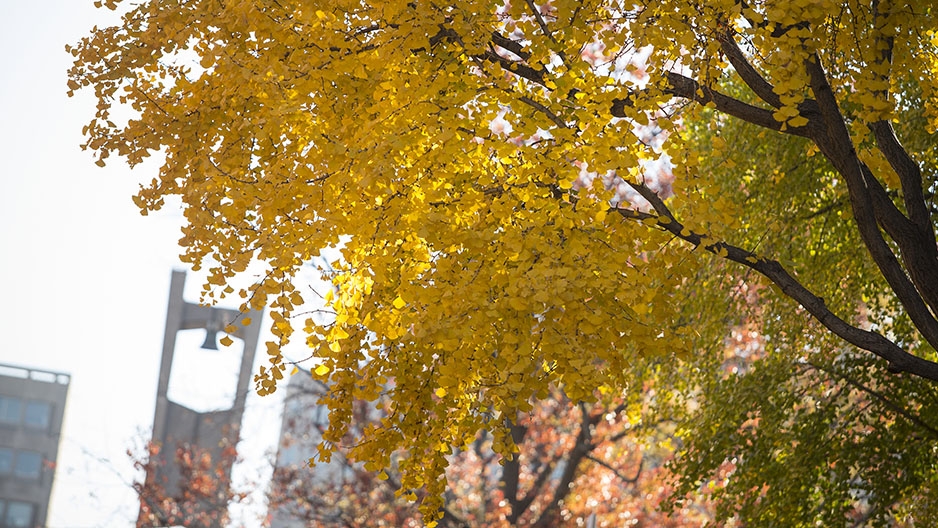 Between managing relationships that help improve Temple's standing in the community, maintaining her connection to various local stakeholders and taking care of her responsibilities as the university's senior advisor for community relations and development, Joyce Wilkerson is constantly busy.

Now, she's taking on another role, this time working on Philadelphia's School Reform Commission. In November, Mayor Jim Kenney selected Wilkerson to serve on the commission, and Gov. Tom Wolf appointed her as its chair.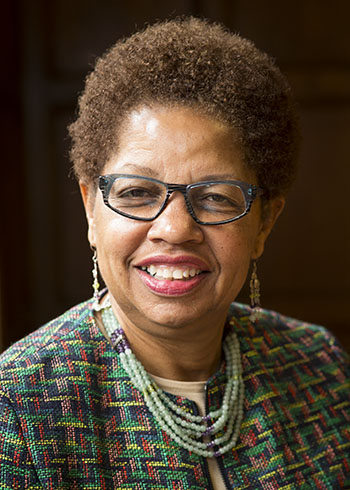 In her new position on the SRC, Wilkerson will work with state, local and federal officials to improve educational opportunities for public school students in Philadelphia.

"It's important that the SRC continues to build on the district's recent gains, while also preparing for a smooth transition to greater local control," Kenney said at the time of Wilkerson's appointment. "I am confident that Joyce's strong fiscal management skills, and experience working in community engagement, and for a variety of quasi-governmental organizations, will enable her to succeed in this important role."

The School District of Philadelphia is governed by the SRC, which was established in December 2001. The SRC replaced the traditional school board when oversight of the district shifted to the Commonwealth of Pennsylvania.

Temple Now caught up with Wilkerson recently to discuss how her new role aligns with her longtime work improving communities.

Temple Now: You've served as chief of staff with the Street administration, chaired the board of directors of the Philadelphia Housing Authority and as executive director of the New Orleans Redevelopment Authority after Hurricane Katrina. How does your experience align with your new role as SRC chair?  
Wilkerson: My experience in New Orleans gave me firsthand knowledge of how bureaucracy can prevent families from getting the services they need. Working with the SRC will allow me to give voice to multiple stakeholders, including the parents of students, who are critical in helping us understand the changes that need to take place in order to improve education across the board.  Parents are the most significant part of these changes, and they need a voice at the table. Teachers can't do it alone, the district can't do it alone. Making sure that parents are included in the decision making will lead the changes that we want to see in all areas of education.

TN: Your selection to the SRC has been lauded as a positive step for the future of Philadelphia's public school system. What are some of the projects you're currently working on with the SRC?

Wilkerson: My job at the SRC is pretty expansive. Managing city charter school applications is a large part of what I'll be focused on in the near future. Charter schools report directly to the SRC and currently one-third of Philadelphia public school students are enrolled in one of the 80 charter schools in the district. We'll be taking a look at charters that are seeking to continue to keep their doors open and new charters that are just getting started.

TN: What are some of the current Temple projects that you're looking forward to?

Wilkerson: I'm looking forward to finalizing plans with the Laborers' District Council Education and Training/Apprenticeship Fund to create an educational facility for its members adjacent to the Temple's new Sports Complex. This project will allow the LDC fund to use a portion of the site as a location to train its members in construction crafts. I'm also looking forward to continuing to improve educational outcomes for local students through the many partnerships Temple participates in at local public schools.