Professor to lead $4M grant to help at-risk college students
The grant from the U.S. Department of Education will focus on supporting seniors at risk due to financial issues so they can stay in school and earn their degrees.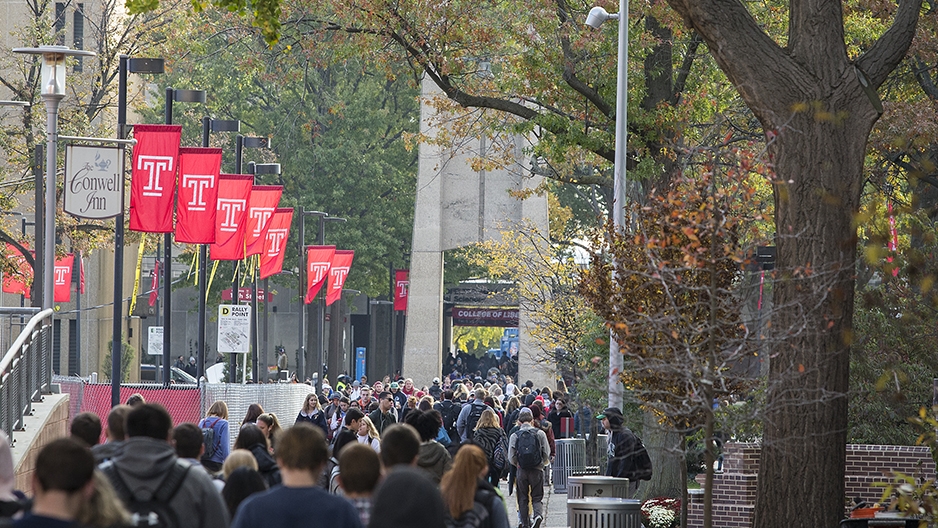 Sara Goldrick-Rab has spent 15 years researching ways to make college more affordable.

Now she has a chance to make a breakthrough thanks to a project funded by a $3.98 million U.S. Department of Education's Institute of Education Sciences grant. Goldrick-Rab, a professor of higher education in Temple's College of Education, is principal investigator on the project, which will aim to improve and grow completion grants for college seniors.

Completion grants help cash-strapped students who are in good academic standing afford tuition to complete their degrees. They have been effective at a number of institutions.

"A college degree has never been more important, but as we look to expand access to more first-generation and low-income students, we must recognize that cost too often becomes a roadblock," Goldrick-Rab said. We know that far too many students who are on track to graduate drop out of school simply because they don't have the necessary financial resources. That's bad for both the student and the institution."

Goldrick-Rab's award is the U.S. Department of Education's latest effort to drive transformative change at public universities to advance student success and adapt to the demands of the 21st century. She will work on the five-year project in conjunction with the Association of Public and Land-grant Universities.

The grant will proceed in two phases. The first phase will examine completion grants at seven universities to assess key features of the programs, such as how they are targeted and delivered to students, their costs, their impact on student financial aid and how universities participating in the programs will implement the grants.

In the second phase, the Association of Public and Land-grant Universities and Temple will work with partner institutions to conduct a randomized controlled trial of the completion grants, which has four components: financial aid, messaging, requirements and additional services needed for students completing their degrees.
Beyond her work on the grant, next year, Goldrick-Rab plans to deepen her research into the policies, practices and resources needed to help all students succeed in college when she opens the HOPE Center for College, Community and Justice. The new center, to be housed in the College of Education, will build on her previous efforts at the Wisconsin HOPE Lab. 

—Jane Clauss