Resident director shares his story in 'Philadelphia Inquirer'
For Marvin DeBose, a trip late last year to South Africa proved to be a transformative experience—so he shared his story as part of a local media outlet's Black History Month series.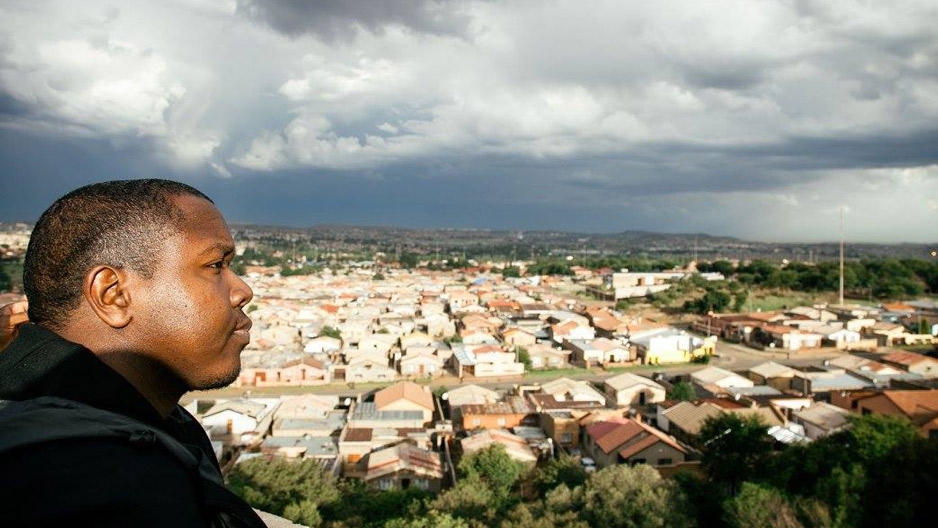 When Marvin DeBose saw a call on Twitter for stories of black joy to publish in honor of Black History Month, he knew he had an important tale to share.

DeBose, a resident director at Temple's 1300 Residence Hall, recently took a trip to South Africa that proved to be a transformative adventure for him. He said when he saw Inquirer writer Sofiya Ballin, SMC '14, soliciting stories for the newspaper's Black History Month series, he was eager to tell her about his trip.

His first-person account of his journey to South Africa appeared last week in the Inquirer and on Philly.com.

"When I got off the plane, it looked like South Africa, but it didn't feel like I was in Africa," DeBose's story in the Inquirer reads in part. "But then I saw that 90 percent of the people looked like me. I felt at home because everyone treated me like family. I felt like a long-lost cousin."

DeBose, a lifelong Philadelphian, said his weeklong tour of South Africa was eye-opening for him, from taking an early-morning hot-air balloon trip over the countryside to watch zebras and rhinos below to exploring a poor area in the country. His experience, he shared in the Inquirer piece, reinforced the importance of gratefulness and community for him.

"Seeing people live in a home that's the size of my office, and it's six people, and they have one water faucet for the whole block reminds you of how much you have," DeBose said after the story was published. "And how much you have to be thankful for."

DeBose added that he felt particularly at home in parts of Johannesburg.

"It's a lot like home. At times, I'd feel like I was in West Philly," DeBose said. "This trip reinforced the fact that Africa isn't simply wilderness and poverty. It's full of rich history and culture and some of the nicest, most talented people you'll ever meet."

Read more of DeBose's story and the Philadelphia Inquirer's Black History Month series.