Temple's innovative marketing, fundraising featured in 'Chronicle'
The university's strategies for connecting with younger audiences put Temple in the national spotlight.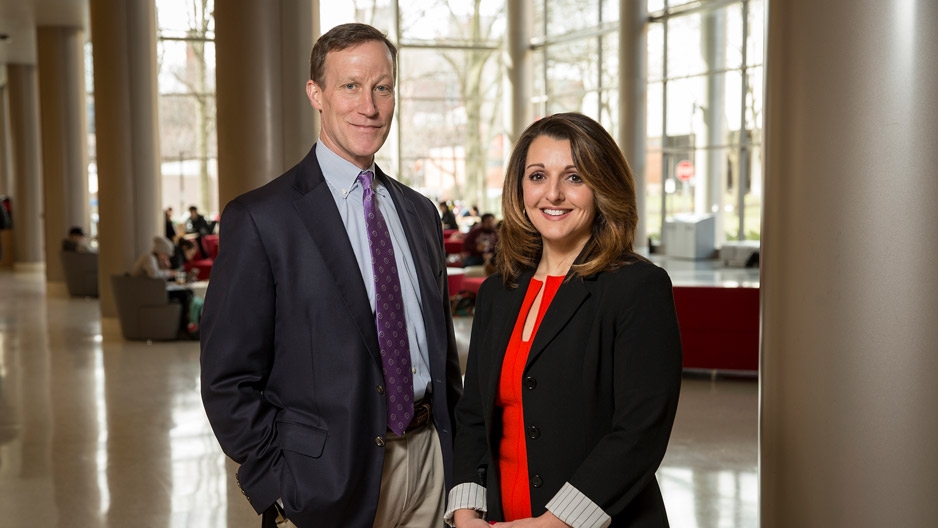 Three recent stories in The Chronicle of Higher Education, the nation's leading publication covering colleges and universities, showcased innovative Temple University initiatives to connect with prospective students and young alumni. The articles are part of an unprecedented run of positive coverage for Temple in The Chronicle in 2016-17.

On Feb. 14, The Chronicle published an article on universities that have pioneered the use of BuzzFeed, the popular digital news and entertainment outlet, to reach high school students searching for colleges. Temple was one of the first universities to use sponsored content at BuzzFeed, wrote The Chronicle's Tom Hesse. Now BuzzFeed trumpets Temple as a "case study in success." Temple's BuzzFeed content—which includes posts such as "13 reasons to live in Philly at least once in your life"—has earned nearly 800,000 views, with many users seeing the content after it had been shared by a friend.
The biggest change in Temple's approach to marketing in recent years, explained Temple's Emily Spitale, associate vice president of Strategic Marketing and Communications, is the university's use of data to understand its target audiences.
"We're getting smarter every day," Spitale told The Chronicle, "and we're finding more and more out about our users, our prospective undergraduate students, and how they want to interact with our university."
Less than two weeks later,
The Chronicle
published two more stories featuring new ways that Temple is reaching young audiences. In
"Connecting to young alumni"
and
"6 ways to increase engagement with young alumni,"
James Dicker, Temple's vice president for Institutional Advancement, explained the challenges that institutions face when trying to establish meaningful relationships with a generation of donors whose habits and expectations are vastly different than those of their predecessors.
"Younger alumni [are] looking for something different," Dicker said. They "want to see and feel" the difference they make with their gifts, especially when those gifts are perceived as helping students or helping the surrounding Philadelphia community rather than just going directly to the institution.

To help build that sense of connection, Temple has been an early adopter of crowdfunding, a new way to support worthwhile projects by raising money digitally from a large group of people. Visitors to Temple's crowdfunding site, OwlCrowd, can see several student and staff-submitted projects and elect to support any they choose (examples from the most recent campaign range from restoring a student-run community garden to buying new uniforms for the Diamond Marching Band). The Chronicle highlighted a successful OwlCrowd giving opportunity in support of Temple University Hospital's push to give "baby boxes" to new mothers who had delivered babies at Temple, an initiative seeking to reduce infant mortality in North Philadelphia.

The three recent stories are among at least 17 published by The Chronicle in the first seven months of the 2016-17 academic year that feature quotes from Temple faculty experts or that mention Temple people or programs—thought to be more than any previous one-year period in school history. 
Note to readers: Although much of The Chronicle's digital content, including several articles linked above, requires a subscription to read, if you access articles from a computer on Temple's campus (or at many other universities), you should be able to open and read them.