Various student services are on the move
Relocations include Tuttleman Counseling, Student Health and Student Financial Services.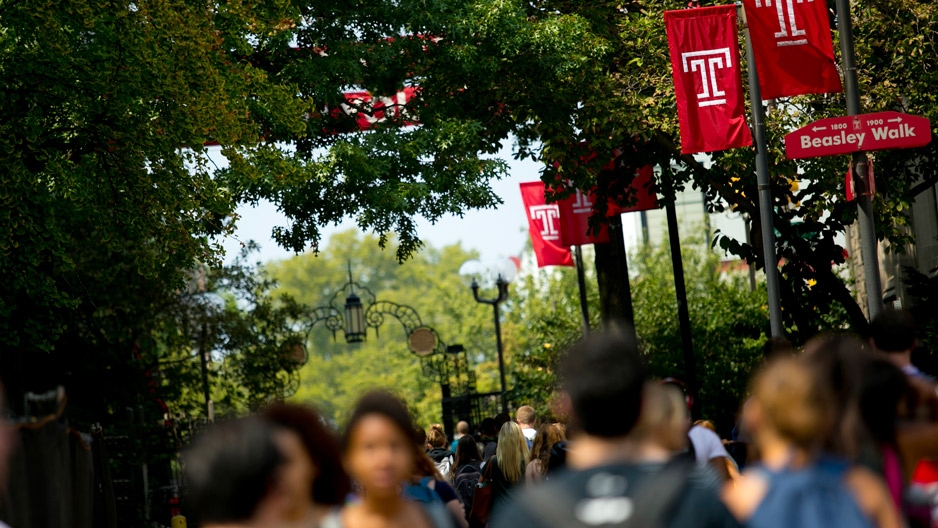 A number of important Temple student services—including counseling, health and financial services—will be relocated in the coming months as they move into renovated or expanded spaces.

Student Financial Services, which is temporarily located on the second floor of 1700 N. Broad St., is expected to move back to its permanent—and renovated—home in the lower level of Carnell and Conwell halls by May.

The renovated Student Financial Services office will include new furniture, carpeting, paint, Wi-Fi and upgraded offices. The Carnell space will feature a hallway to allow people to walk from the ground floor of Wachman Hall to the stairwells in both Carnell and Conwell halls.The Student Financial Services lobby in Carnell will be visible through floor-to-ceiling glass.

"We are very excited to move back into our fully renovated space," said Emilie Van Trieste, interim director of Student Financial Services. "The Conwell office space will feature open offices, which will encourage collaboration and work groups among our staff, as well as a more inviting feel for the students we serve."

Once Student Financial Services moves out of 1700 N. Broad St., construction is expected to begin there on a new home for Tuttleman Counseling Services, which is currently in the 1810 Liacouras Walk building.

At 1700 North Broad, Tuttleman will almost double its space and have an improved environment in which to deliver services, including new group-counseling offerings that are being piloted this semester. Tuttleman's new space at 1700 North Broad is expected to open for the fall 2017 semester.

"It is very exciting that at a time when we are greatly expanding our group counseling services for students that the new space will afford us many more group rooms to work with," said John DiMino, director of Tuttleman Counseling Services.

Student Health Services, also currently in 1810 Liacouras, will join Tuttleman in moving to 1700 North Broad. It will move to the fourth floor of the building and is projected to occupy its new space by January 2018. In the meantime, both student services will continue to operate at their current locations.

Other moves include:
Temple's Academic Resource Center (ARC), Pre-Professional Health Studies (PPHS) advising center and the Center for Learning and Student Success (CLASS) will move out of  1810 Liacouras. ARC and PPHS are relocating to the first floor of Mitten Hall, and CLASS is scheduled to move to the first floor of Tuttleman Learning Center, by fall 2017.
College of Science and Technology and College of Liberal Arts advising offices, formerly housed in 1810 Liacouras, are already operating in new spaces on the ground floor of Paley Library, which is closer to both colleges.
International Affairs units—Global Programs, Intensive English, International Recruiting and International Services—based at 1700 North Broad will move from that building to 1415 North Broad, south of campus. 
The relocations from 1810 Liacouras allow for the planned expansion of the Fox School of Business in that building, which is across from Alter Hall, to meet the needs of its growing student body and faculty.