Sedation center opens at Kornberg School of Dentistry
The unique center meets a need in the community, Kornberg Dean Amid Ismail says.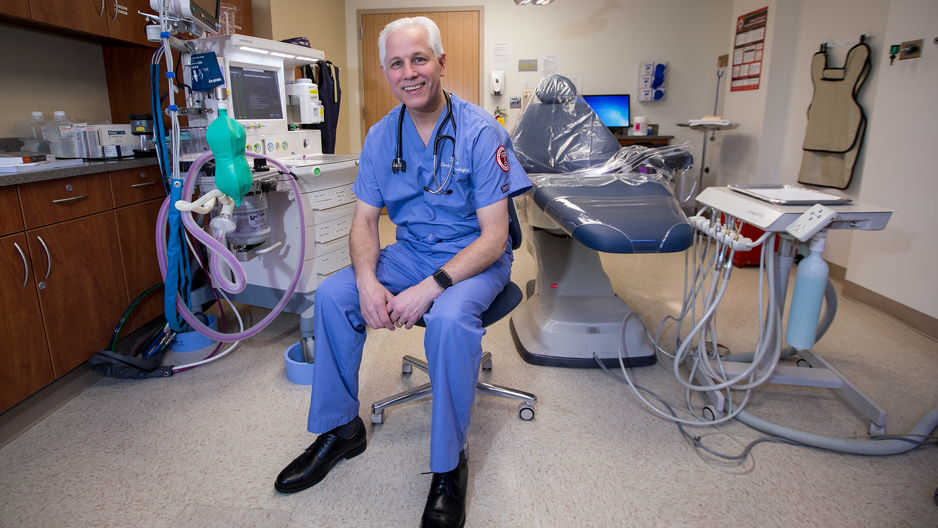 To meet a need among its dental clinic patients and people throughout the Philadelphia region, Temple's Kornberg School of Dentistry recently opened one of the largest dental sedation centers in the city.

The Temple Dental Sedation Center, located in the Kornberg School at Broad Street and Allegheny Avenue, will serve patients with special needs, children and any others who require some level of sedation during dental procedures. The center is equipped with four operating rooms and offers all levels of sedation, from light to general anesthesia.

"Our patients need care under sedation, and referring them outside to a dentist is a problem—they would have to drive, and many don't have transportation. It may have caused a hardship for them," Kornberg Dean Amid Ismail said. "This provides opportunities for specialists to provide care and for patients to see the whole continuum of care."

Dental anesthesiologist Stanley Heleniak, who oversees the sedation center, said the ability to sedate patients who require it expands opportunities for dental care for patients who may not tolerate it otherwise, and may have not received dental care in several years.

"Unfortunately, we will see a lot of cases of neglect for many years," Heleniak, who has 30 years of experience, said.

Kornberg faculty will staff the center, Heleniak said.

The sedation center is open to anyone, and will take referrals from area dentists. Heleniak, who worked in private practice before joining Temple to oversee the center, said a center of its size and capability is unique for a dental school in Philadelphia.

The center was in the works for about two years before it officially opened this spring.

Get more information or schedule an appointment.