Next stop: Student Veterans of America
Tammy Barlet will take her public health degree into the health policy arena where she plans to become an advocate for veterans.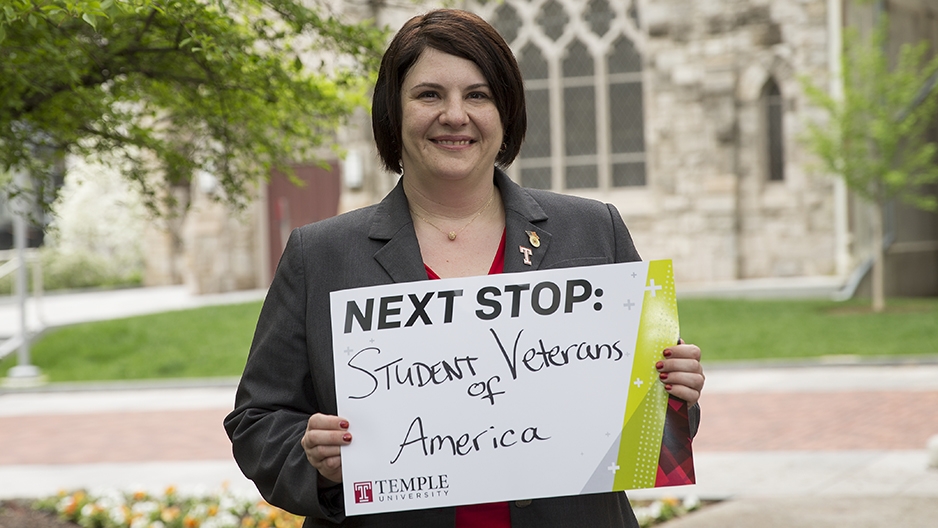 Name: Tammy Barlet
Major: Public health
Hometown: Hamburg, Pennsylvania
Next stop: George Washington University's online MPH program in health policy and a six-month assignment as a Mission Continues Fellow—a community engagement program for veterans similar to AmeriCorps—as a policy associate with Student Veterans of America.

What lesson from Temple will you most take with you?
Hard work and perseverance provide the motivation to achieve your most challenging goals. While Vice President  of Temple Veterans Associations, I was a part of a task force whose goal was to win the Student Veterans of America/Home Depot Vet Center Initiative Grant—and we won! In November 2016, the Military and Veteran Services Center in Conwell Hall officially opened with a ribbon-cutting ceremony by Gen. Colin L. Powell, Rear Adm. Tom Lynch and Temple President Richard M. Englert.