Law graduate continues social justice work he started at Temple
Zane Johnson, a 2016 graduate of the Beasley School of Law, wanted to become a lawyer to help bring social change.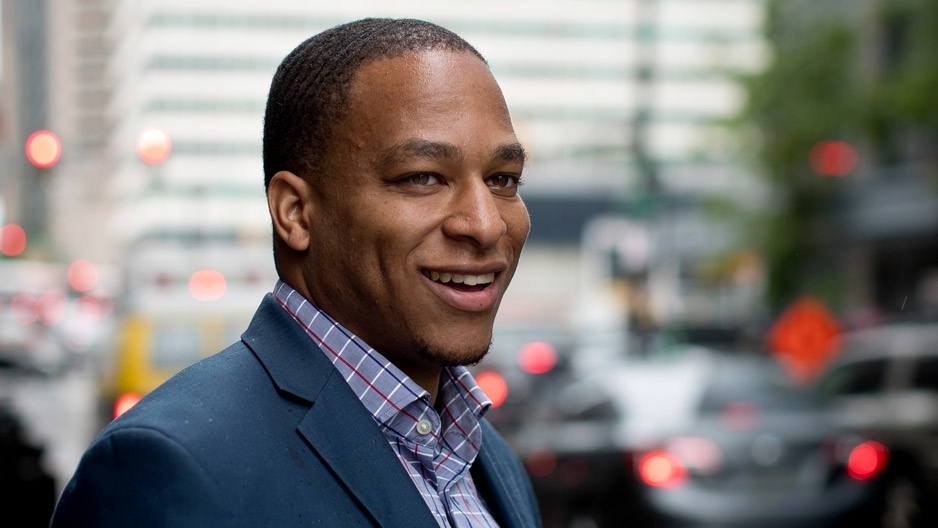 As an undergraduate at Muhlenberg College, Zane Johnson would often read an LSAT prep book to pass the time while he worked in the school's career center. Growing up, friends often told him he should be a lawyer because he liked to argue, Johnson said, but he never seriously considered the career until college.
Eventually, all his studying paid off, and Johnson decided to pursue a career in law: After graduating with his bachelor's in political science in 2013, Johnson, who grew up in Ambler, found his way to Temple's Beasley School of Law.
For Johnson, LAW '16, law didn't simply represent a lucrative career—it meant a powerful avenue to influence social policy and change to make people's lives better.
"What's most important to me is doing something that I'm passionate about," Johnson said. "I want to use the skills and knowledge that I've acquired to serve communities that are typically underserved and overlooked."
At Temple, Johnson was able to realize his passion through the Justice Lab clinic housed in the law school's Stephen and Sandra Sheller Center for Social Justice. In the clinic, Johnson and his classmates investigated policies in Philadelphia's Traffic Division that prevented returning citizens from re-obtaining their licenses after incarceration, limiting their job prospects and potentially contributing to the cycle of recidivism. Colleen Shanahan, associate clinical professor of law who started and oversees Justice Lab, chooses relevant issues for students in the clinic and pairs them with local organizations where there's a need for support—in this case, students partnered with Philadelphia Lawyers for Social Equity to explore ways to improve the city's Traffic Division.
I'm doing my best to empower people to advocate for themselves at the end of the day."
-- Zane Johnson, Temple Law alumnus
Johnson, Aaron Bindman, LAW '17, and Dennie Zastrow, LAW '17, authored a report based on their findings, titled "Proposed Solutions for Improving the Experience of Returning Citizens with the Philadelphia Traffic Division." It includes recommendations to improve policies to help returning citizens.
Through connections that he built during his time in Justice Lab, and with help from Shanahan, Johnson landed a fellowship after graduation with Philadelphia Lawyers for Social Equity, where he'll be able to see through the eventual implementation of some of the recommendations.
In his position as Philadelphia Lawyers for Social Equity's Equal Justice Works/AmeriCorps Employment Opportunity Legal Corps Fellow, Johnson is continuing the work he started at Temple of helping to pave the way to a better future for returning citizens.
"I'm doing my best to empower people to advocate for themselves at the end of the day," Johnson said. "Hopefully the doors I'm able to open for them will have a ripple effect that extends out into the community."