Temple uses "It's On Us" grant to further improve sexual misconduct reporting
The new system will send online reports directly to the university's Title IX coordinator.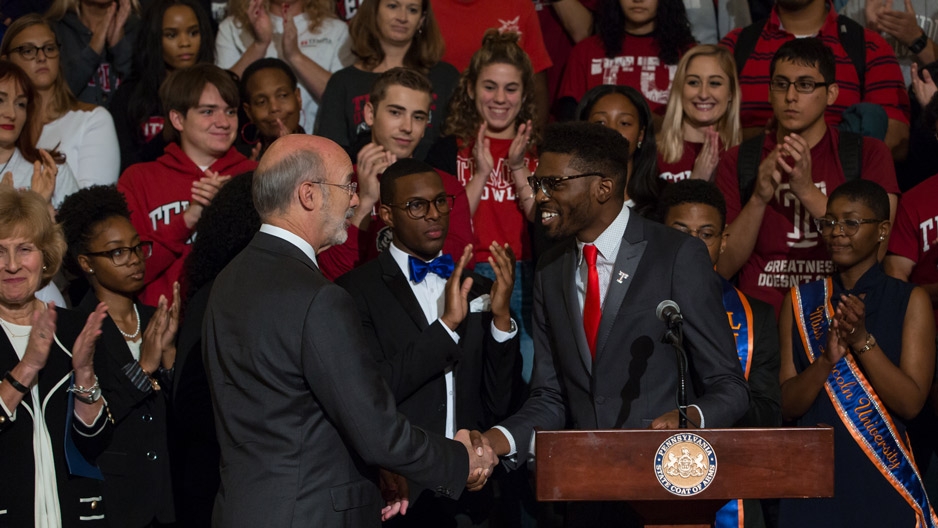 With funding from the state of Pennsylvania through the "It's On Us PA" campaign aimed at combating campus sexual assault, Temple has launched
a new online reporting system
for incidents of sexual misconduct.
The system seeks to enhance reporting of sexual misconduct via an online form that can be filled out anonymously or with the information of the person reporting the incident. It can be used by anyone inside or out of the Temple community to report incidents of sexual misconduct, including sexual assault, domestic and dating violence, harassment, stalking and sexual exploitation.
"We're trying to break down barriers on reporting any type of sexual misconduct," said Title IX Coordinator
Andrea Seiss
, who was instrumental in developing the reporting system. "After someone files a report, it's kept in a secure database and will be immediately sent directly to me. This will allow for members of the Temple community or the general public to receive a timely response, while the person reporting feels their report is safe and secure."
Faculty, staff and students have worked together to increase awareness of the resources Temple offers for sexual misconduct reporting and tracking. Temple Student Body President Tyrell Mann-Barnes, who also serves as vice president of
Student Activists Against Sexual Assault
, joined Wolf, state Secretary of Education Pedro Rivera and other officials during the "It's On Us PA" press conference in Harrisburg Sept. 6.  
During the event, Mann-Barnes emphasized that
Temple Student Government
is hosting
Sexual Assault Prevention Week
from Sept. 11–15. Events will include a resource panel and  self-defense workshop, and the week will conclude with a public service announcement at the Temple football game Friday, Sept. 15, against the University of Massachusetts.
"Sexual assault prevention has always been one of the most important facets of the TSG platform," said Sarah Madaus, communications director for Temple Student Government. "We wanted to create an environment at Temple that will combat the perpetuation of rape culture, empower survivors, and motivate bystanders to intervene in questionable situations while giving the tools and knowledge to change the culture on campus and nationwide."