Temple serves as backdrop for politicians, national events
Temple is often a sought-after location for political events and an important stop for incumbent lawmakers—and this semester was no exception.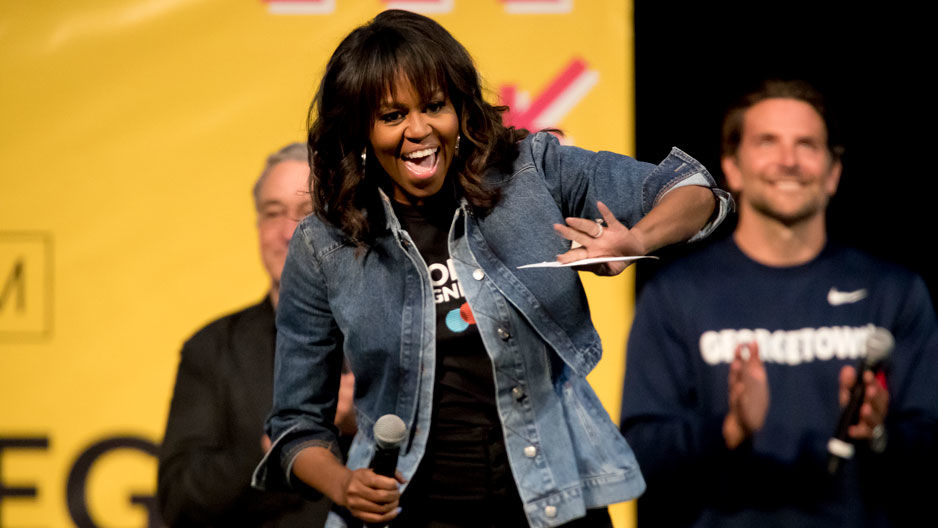 As a vibrant university in the heart of Philadelphia, Temple is often looked to as a place for big political events—and this semester was no exception. Here's a look back at some recent notable political figures who made stops on campus. 
Pennsylvania Secretary of Education Pedro A. Rivera–March 13, 2018
State Secretary of Education Pedro A. Rivera held a news conference on Main Campus to announce that Temple won its second "It's On Us PA" grant for work combating sexual misconduct. The university is among 39 institutions of higher education across the state to be selected for a grant. 
Gov. Tom Wolf–April 5, 2018
Gov. Tom Wolf joined a group of state legislators in the Liacouras Center to announce a package of reform bills that would strengthen protections for victims of workplace sexual harassment and discrimination in Pennsylvania. The bills include banning mandatory non-disclosure agreements in cases of sexual assault and harassment; expanding protections for workers to include independent contractors, interns and full-time domestic workers; implementing required workplace trainings to prevent discrimination and harassment; and passing the "PA Fairness Act," which would prohibit discrimination based on sexual orientation or gender identity; among several other reforms. 
U.S. Rep. Dwight Evans–April 5, 2018
The College of Liberal Arts hosted Congressman Dwight Evans to discuss healthy food access in Philadelphia. In Pennsylvania's second congressional district, the area of Philadelphia that Evans represents, 26 percent of residents live in poverty and face a lack of access to healthy food options. Department of Geography and Urban Studies Adjunct Professor Amelia Duffy-Tumasz invited Evans to speak to students in her Food and Justice in the City course. While on campus, Evans also stopped by former Philadelphia Mayor John F. Street's class. 
Candidates for lieutenant governor–April 11, 2018
Current Lt. Gov. Mike Stack, John Fetterman, Kathi Cozzone, Ray Sosa and Nina Ahmad—the Democratic candidates for lieutenant governor of Pennsylvania—participated in the Al Día Forum "Redefining the Office of Lt. Governor" at Kiva Auditorium. The forum was organized in collaboration with 6ABC and the Klein College of Media and Communication.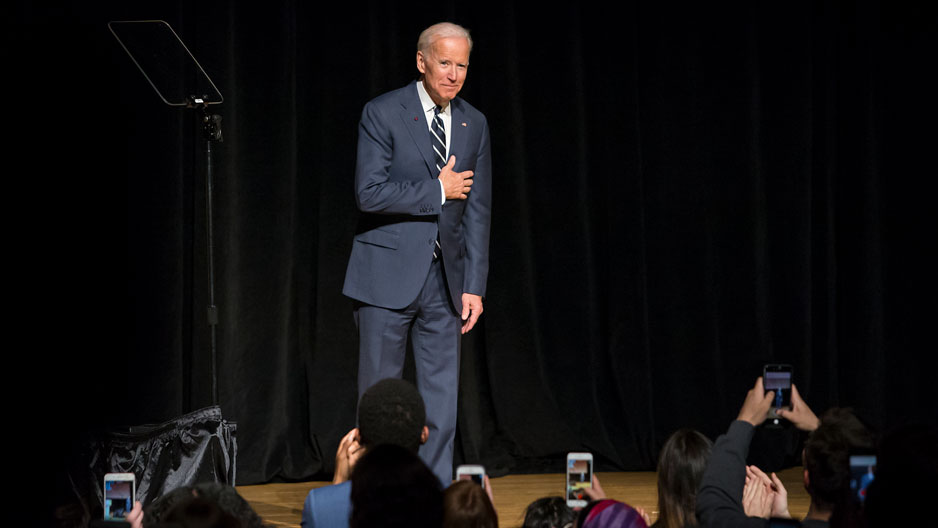 Former Vice President Joe Biden–April 11, 2018
Former Vice President Joe Biden delivered a speech at the Temple Performing Arts Center as Main Campus Program Board's Spring Celebrity Speaker. Biden spoke to students about leadership, sharing some examples of leaders who influenced his life and career. 
Former First Lady Michelle Obama–May 2, 2018
Michelle Obama, accompanied by a throng of celebrities including Nick Cannon, Ciara, Bradley Cooper, Robert De Niro, Questlove, Kelly Rowland and Zendaya, hosted 8,000 high school students from across Philadelphia to celebrate College Signing Day at the Liacouras Center.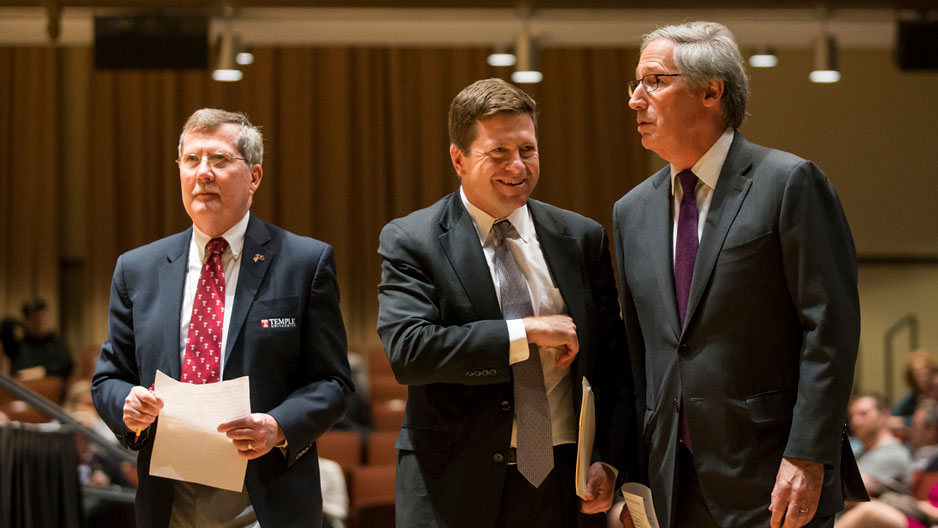 Securities and Exchange Commission Chair Jay Clayton–May 2, 2018
SEC Chair Jay Clayton visited Temple for a discussion, "The Evolving Markets for Retail Investment Services and Forward Looking Regulation," at the Temple Performing Arts Center. The deans of the Beasley School of Law and the Fox School of Business jointly sponsored the event. 
Philadelphia City Solicitor Marcel S. Pratt, LAW '09–May 8, 2018
Marcel S. Pratt, a 2009 graduate of the Beasley School of Law and current Philadelphia City Solicitor, returned to campus to be honored by the Law Review, a student-edited journal. 
U.S. Sen. Cory Booker–May 10, 2018
New Jersey native and U.S. Sen. Cory Booker will deliver the Commencement address to the Class of 2018 and be awarded an honorary degree at Temple's 131st Commencement Ceremony. He joins Philadelphia Tribune President and CEO Robert Bogle and Visit Philadelphia President and CEO Meryl Levitz as this year's honorary degree recipients.