U.S. Sen. Cory Booker among this year's honorary degree recipients
Booker, who will speak at Commencement, joins Philadelphia Tribune President and CEO Robert Bogle and Visit Philadelphia President and CEO Meryl Levitz in this year's group of honorary degree recipients.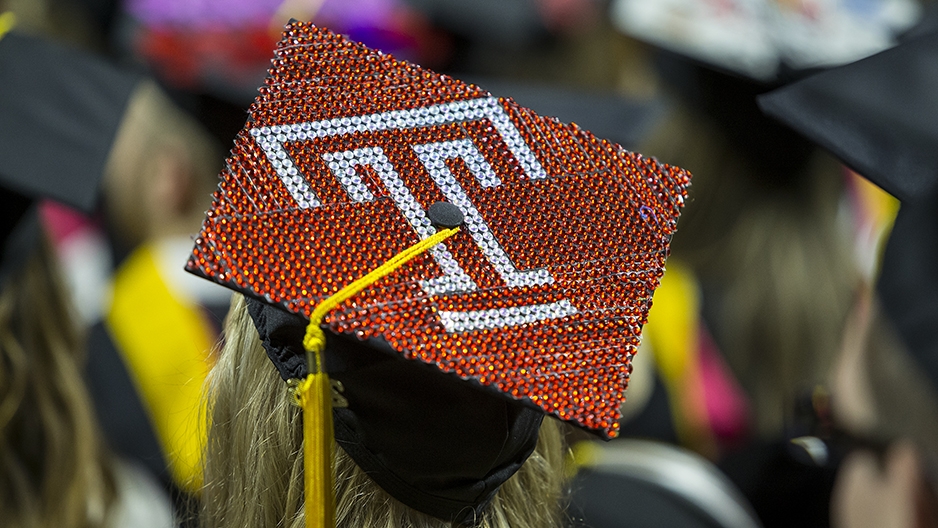 New Jersey native and U.S. Sen. Cory Booker will address the Class of 2018 at Temple's 131st Commencement ceremony next month.

During the May 10 celebration, the respected senator, known for his lifelong public service and community involvement, will also receive an honorary degree alongside Robert Bogle, president and CEO of The Philadelphia Tribune, and Meryl Levitz, president and CEO of Visit Philadelphia.

Temple has bestowed nearly 900 honorary degrees throughout its history upon leaders from many backgrounds and fields whose achievements exemplify the university's ideals and mission.

"Commencement is a time where we celebrate the extraordinary achievements of our students, and pay tribute to great role models," said Temple University President Richard M. Englert. "This year, we honor three people whose work in their communities echoes Temple's own commitment to community engagement."

U.S. Sen. Cory Booker
Prior to earning his seat and becoming the first black U.S. senator for New Jersey, Booker served two successful terms as mayor of Newark.

While at Stanford University as an undergraduate, Booker oversaw a counseling center and student-run crisis hotline. While pursuing his law degree at Yale University, he volunteered with Big Brothers Big Sisters; was a member of the Black Law Students Association and operated a free legal clinic for low-income area residents. While at Stanford, he also was awarded a Rhodes Scholarship that allowed him to go on to study at the University of Oxford, where he earned a degree in history.

Time and again, Booker proves himself a true public servant, putting community health, safety and education at the forefront of his work, in addition to championing women's rights, environmental preservation and nationwide technological innovation.

Booker's visit to campus for Commencement won't be his first: He spoke at the 2014 memorial service for his friend, the late Trustee Lewis Katz, for whom Temple's medical school is named.

Robert Bogle
In his nearly 50 years with The Philadelphia Tribune—America's oldest and the Greater Philadelphia region's largest daily newspaper serving the African American community—Bogle held nearly every position at the iconic publication before becoming its chairman, president and CEO.

In addition to his role at the newspaper, Bogle is an active member of several professional, civic and social organizations in Philadelphia, including the African-American Chamber of Commerce, the Hospitals and Higher Education Facilities Authority, the Philadelphia Convention and Visitors Bureau, the Philadelphia Orchestra Association and the Zoological Society. He has served as chairman of the Cheyney University Council of Trustees for more than two decades.

Bogle's extensive work on behalf of the entire local community exemplifies Temple's mission to provide opportunities for all students, regardless of status or situation in life.

Meryl Levitz
Since moving to Philadelphia in 1971, Levitz felt its potential—an instinct she's acted on since in her role as founding president and CEO of Visit Philadelphia, one of the city's most active tourism organizations. Under her leadership, Philadelphia and its surrounding counties have quickly become a top-rated travel destination.

Among her many achievements for Philadelphia, Levitz co-founded the Center City Proprietors Association, oversaw the opening of the Great Plaza at Penn's Landing, and co-directed the opening of the Pennsylvania Convention Center and the Reading Terminal Market. In January, Levitz announced she would be stepping down from Visit Philadelphia at the end of this calendar year.

Levitz and her organization's integral role in Philadelphia's development and growth align with Temple's commitment to the city it calls home.

In addition, the School of Social Work will award an honorary degree to Toni Oliver, who earned a master's in social work from Temple and has devoted her career to empowering people of color. She currently serves as president of the National Association of Black Social Workers.

In 1992, she founded the ROOTS Adoption Agency to improve the adoption outcomes of African American children in foster care, and has served as president of J. T. Oliver & Associates, a child welfare training and consultation firm based in Atlanta.

Visit temple.edu/commencement for up-to-date information and a livestream of Temple's 131st Commencement ceremony exercises May 10.
-Nicole Quaste