The opioid effect: New study offers insights into brain's response to addictive painkillers
The research from the Lewis Katz School of Medicine will lead the way for the development of a new class of drugs with fewer side effects.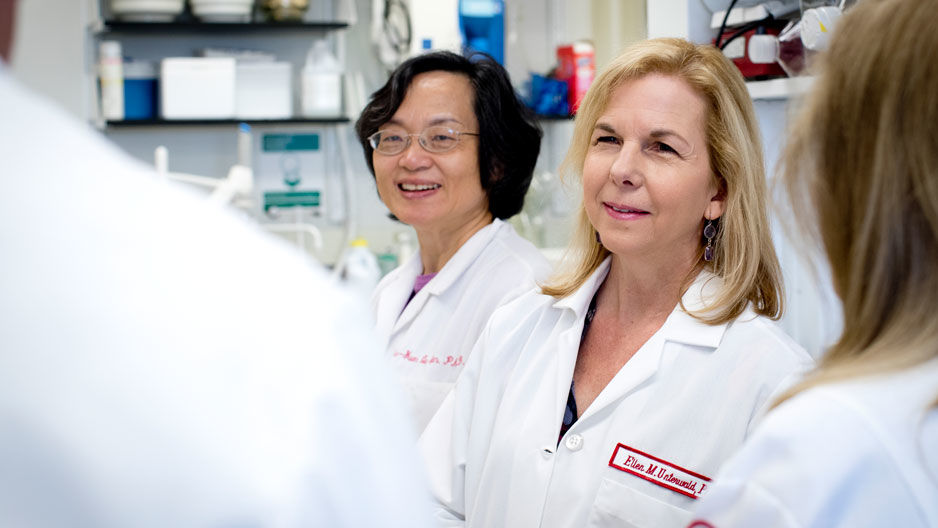 According to the U.S. Department of Health and Human Services, more than 115 people die every day in the United States after overdosing on opioids, and overdoses in large cities increased by 54 percent in 16 states from July 2016 through September 2017.
Research teams in Temple University's Lewis Katz School of Medicine; the Max Planck Institute of Biochemistry; the Medical University of Innsbruck, Austria; and the University of Innsbruck have uncovered new information regarding the brain's response to opioids that will be invaluable in identifying potential substances that provide strong therapeutic benefits with fewer side effects. One paper was recently published in the journal Science, and another was accepted for publication by Neuropsychopharmacology. 
To understand the influence of opioids on the brain, the research teams utilized mass spectrometry to determine changes in proteins' phosphorylation patterns—the molecular switches of proteins. This showed them how signaling pathways are activated in different parts of the brain as they respond to addictive substances. 
"In our study, we looked at activation of pathways in the brain that are responsible for desired effects of opioids like painkilling," said Jeffrey Liu, lead author of the study. "In contrast, the parallel activation of other pathways causes undesired side effects."
Previous research methods could not capture protein phosphorylations at a comparable scale and missed important signaling pathways that were switched on or off.
"We found more than 1,000 changes after exposure to an opioid-like drug, showing a global effect of these drugs on signaling in the brain," Liu explained. 
The Temple research team was led by Lee-Yuan Liu-Chen, a professor of pharmacology in the Lewis Katz School of Medicine's Center for Substance Abuse Research who is playing a significant role in the battle against Philadelphia's opioid epidemic. 
Other Katz researchers who contributed to the study were Chongguang Chen, a research technologist, and Yi-Ting Chiu, a former postdoctoral fellow in Liu-Chen's group in the Center for Substance Abuse Research.

—Nicole Quaste