Temple University Press releases first-ever Temple-themed coloring book
Color Me … Cherry & White features iconic campus scenes.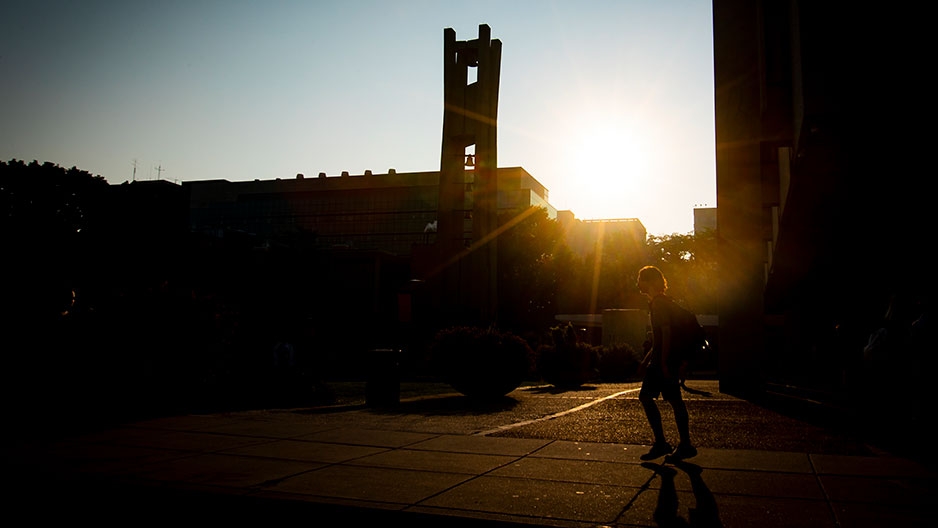 There's something new for Temple Owls to add to their collection of keepsakes: A Temple-themed coloring book.
Color Me … Cherry & White, published by Temple University Press, is the first-ever Temple-themed coloring book. The book features various iconic Temple scenes and locales, including basketball games, North Broad Street, Stella, the Temple Performing Arts Center's stained glass windows and the Bell Tower, among others. 
"It's a wonderful keepsake for students and their families," said Ann-Marie Anderson, Temple University Press' marketing director, who came up with the idea to publish the book. "You've got your own canvas, and a campus canvas at that, to color and change." 
Anderson said the book took about a year to come together before it was published. 
Bridget Hurley, a junior graphic design major at the Tyler School of Art, created the line drawings for the book based on university photography.
"It was a really cool experience for me," Hurley said. "I love books, and it was really cool getting to work with Temple University Press. It's fun to think of my work kind of immortalized and out there so people can see it and enjoy Temple."
The book is available now at Temple University Press or on Amazon.