Temple helps launch national effort to increase college access and equity
The 130 participating public research universities and higher education systems pledge to work collaboratively to increase college access, eliminate the achievement gap and award hundreds of thousands more degrees by 2025.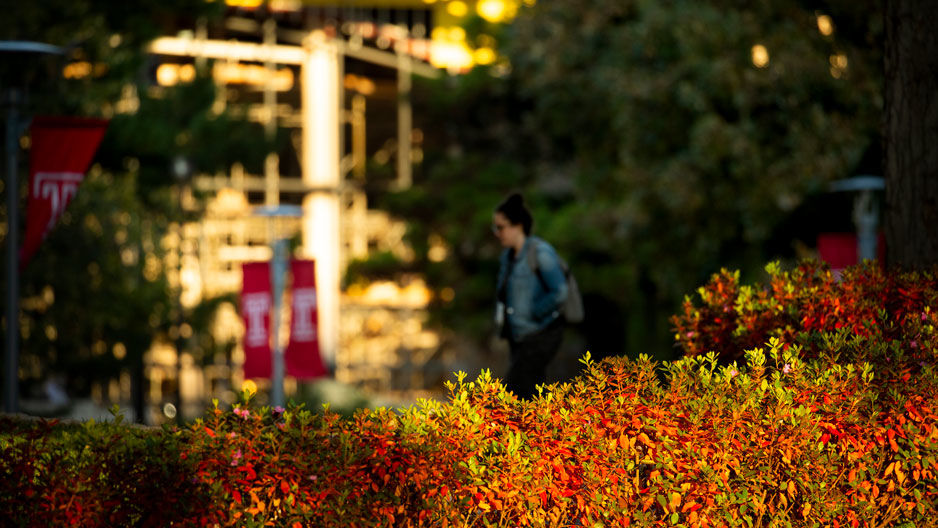 Temple is participating in a significant new effort through which 130 public universities and higher education systems will work together to increase college access, close the achievement gap and award hundreds of thousands more degrees by 2025.
 
The participating institutions will work within clusters of four to 12 institutions as they concurrently implement innovative and proven practices to advance student success on their campuses. Collectively, the institutions enroll 3 million students, including 1 million who receive Pell Grants.
The Association of Public and Land-grant Universities (APLU), a research, policy and advocacy organization that includes 238 public universities throughout North America, is organizing the collaborative effort. The effort, titled "Powered by Publics: Scaling Student Success," was announced at its 131st annual meeting, held in mid-November in New Orleans.
"Powered by Publics" represents the largest-ever collaborative effort to improve college access, advance equity and increase the number of college degrees awarded. In addition to committing to those goals, participating institutions have pledged to share aggregate data demonstrating their progress to help spur lasting change.
 
"Over the past few years, we've witnessed a real and growing enthusiasm among public university leaders to advance college completion nationally," said APLU President Peter McPherson. "We have to seize the moment and mobilize institutions to improve not just college access, but also equity in student outcomes and the number of students who earn degrees. That's what 'Powered by Publics' is all about and why we're thrilled to work with our member institutions toward such an important national goal."
 
Temple will join forces with nine major research universities to identify concrete strategies for improving retention and graduation rates among first-generation college students. Temple will be placed in the Eastern Cluster and will work with the University at Buffalo, University of Connecticut, University of Delaware, University of Missouri, University of Vermont, University of Maryland-Baltimore County, University of Missouri-Columbia, University of South Florida and Stony Brook University.
 
"As Philadelphia's only public four-year university, we have an obligation to be a major player in increasing college access for first-generation students," said Temple Vice Provost for Admissions, Financial Aid and Enrollment Management Shawn Abbott. "Our Fly In Four program—aimed at helping students graduate on time and with less debt—has helped to bolster our four-year graduation rate by more than 10 percent and is now a national model of inspiration. We look forward to the 'Powered by Publics' collective to help continue innovation in this space."
 
By design, the participating institutions reflect a wide array of institutional characteristics such as enrollment, student demographics, regional workforce needs and selectivity. The broad diversity of the institutions is intended to help create a playbook of adaptable student success reforms that can be adopted and scaled up across a variety of institution types.
View the complete list of institutions participating in the initiative and the cluster within which Temple will be working.