Meet Donovan Forrest, the voice behind the Temple Made Day Class of 2020 celebration video
Inspired by mentorship, the education major sets out to inspire others.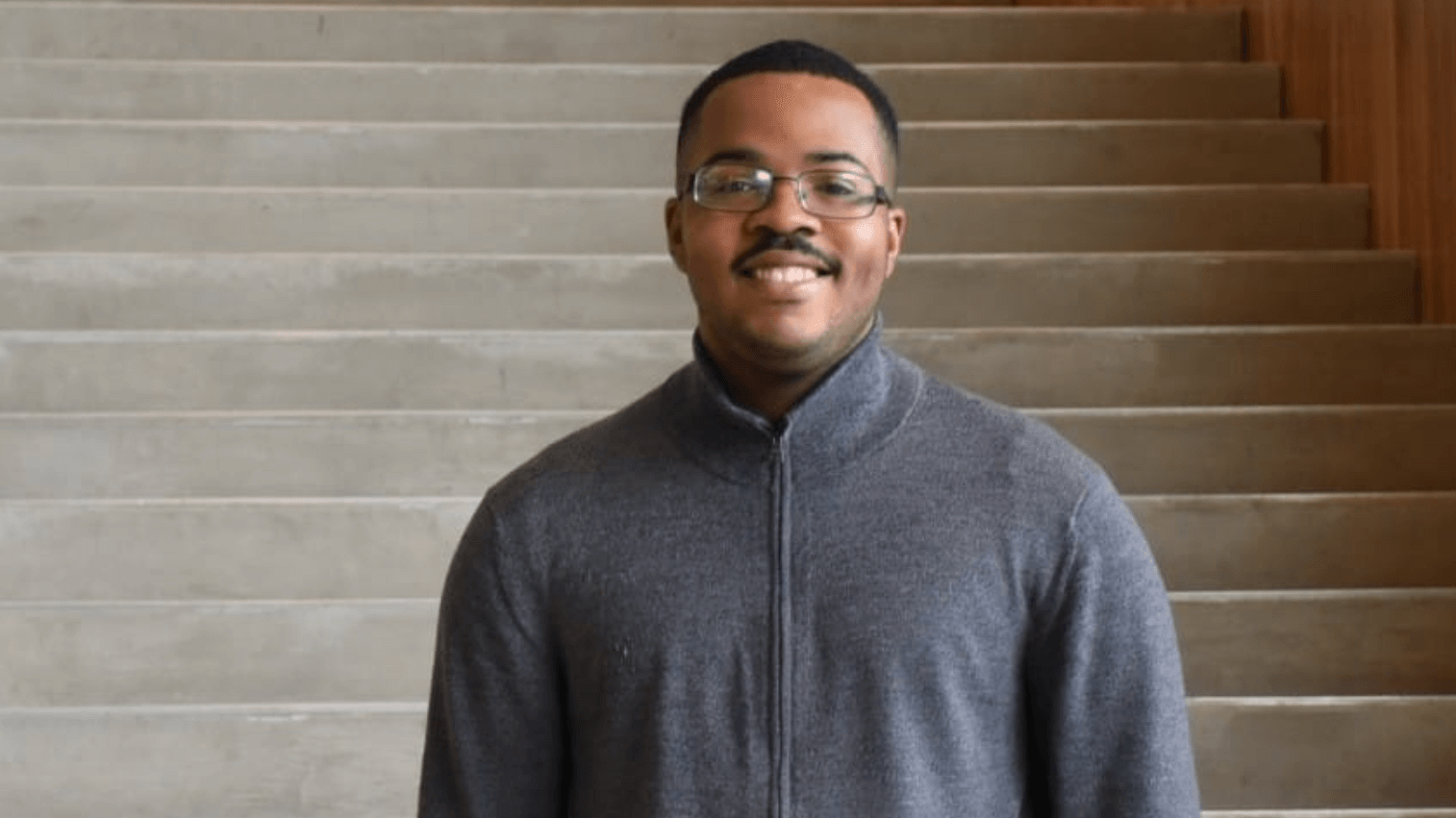 Donovan Forrest, EDU '20, is living proof that perseverance conquers. A secondary education and teaching major, he struggled with behavioral issues growing up, but found support through community organizations and mentors. 
His passion for education led him to transfer to Temple and to found DonCARES: A mentorship nonprofit that matches Temple students with high school students in North Philadelphia.
The voice of the Temple Made Day celebration video, Forrest is also slated to be his class' Commencement speaker. We spoke to him about finding his calling and his time at Temple. The interview has been edited for brevity and clarity.
Temple Now: You've described yourself as a former at-risk youth. Can you talk a little about your experiences growing up?
Donovan Forrest: I was born and raised in North Philadelphia. My birth mother was addicted to drugs. So when I was born, I had a dependency on drugs. And I think that that largely contributed to my behavior issues as a child and even as an adolescent. My issues landed me in four different high schools. I was adopted by a teacher. And I think being raised in this type of family really showed me the value of education: Education as a resource and also as a key to upward mobility in society. Having been at risk, having behavior issues but having mentors, it showed me that I had my own passion for mentorship and I decided to combine that with my interest in history. That's when I got my career goal to become a high school teacher.
TN: What led you to found DonCARES? 
DF: When I was at Millersville University, I was a first-year experience mentor. I helped incoming freshmen adjust to the rigor of college. But they stopped the program and I was heartbroken. When I transferred to Temple I said, "I just want to make a difference in North Philadelphia." At the time I didn't know how big [DonCARES] would become and how much I would invest into it. I just knew that I wanted to make a difference. 
TN: What was your road to Temple?
DF: My second semester [at Millersville], my sophomore year, I had a lot of challenges and I actually dropped out of school. I just moved back to Philadelphia. I was discouraged and I was angry. I felt like I left everything behind. But then I gave it another shot. And I said, "Hey, I have a solid GPA, even though I dropped out. Let me apply to Temple University." It's close to home, my family's here in the city to support me if I need that. I applied to Temple and I got in. And it turned out for the best. 
TN: What's been the proudest moment of your Temple career?
DF: Seeing my mentees at the U School [a community school] graduate from high school last year. I would have to say that was the moment that brought me the most joy, because I had a chance to see about six of our high school mentees in our program walk across the stage, graduate, reach that goal of theirs, getting accepted to college. There were mentees in the program that I had known since they were sophomores. And seeing them walk across the stage, despite all these odds that were stacked against them, was honestly my proudest moment.
TN: What do you feel Temple has taught you?
DF: The one thing that I would say that Temple taught me is something I shared with a student when I was a student teacher. I met a young lady who recently got accepted to Temple and I told her that Temple is a great place to be the change that you want to see in the world, if you take advantage of opportunities presented to you. 
Temple is definitely the place that if you want to make that difference, no matter what it is—whether it's in business, whether it's in theater—there are so many opportunities for you to be that change agent. I think that we're at the epicenter of a lot of the nation's biggest challenges. There's a lot of challenges in North Philadelphia. But if you're interested in being a change agent, it's the perfect place to start. 
Video Production:
Gina Poulos
—Edirin Oputu