From nontraditional transfer student to graduate
Jennifer Costo, KLN '20, recounts her unconventional journey toward a diploma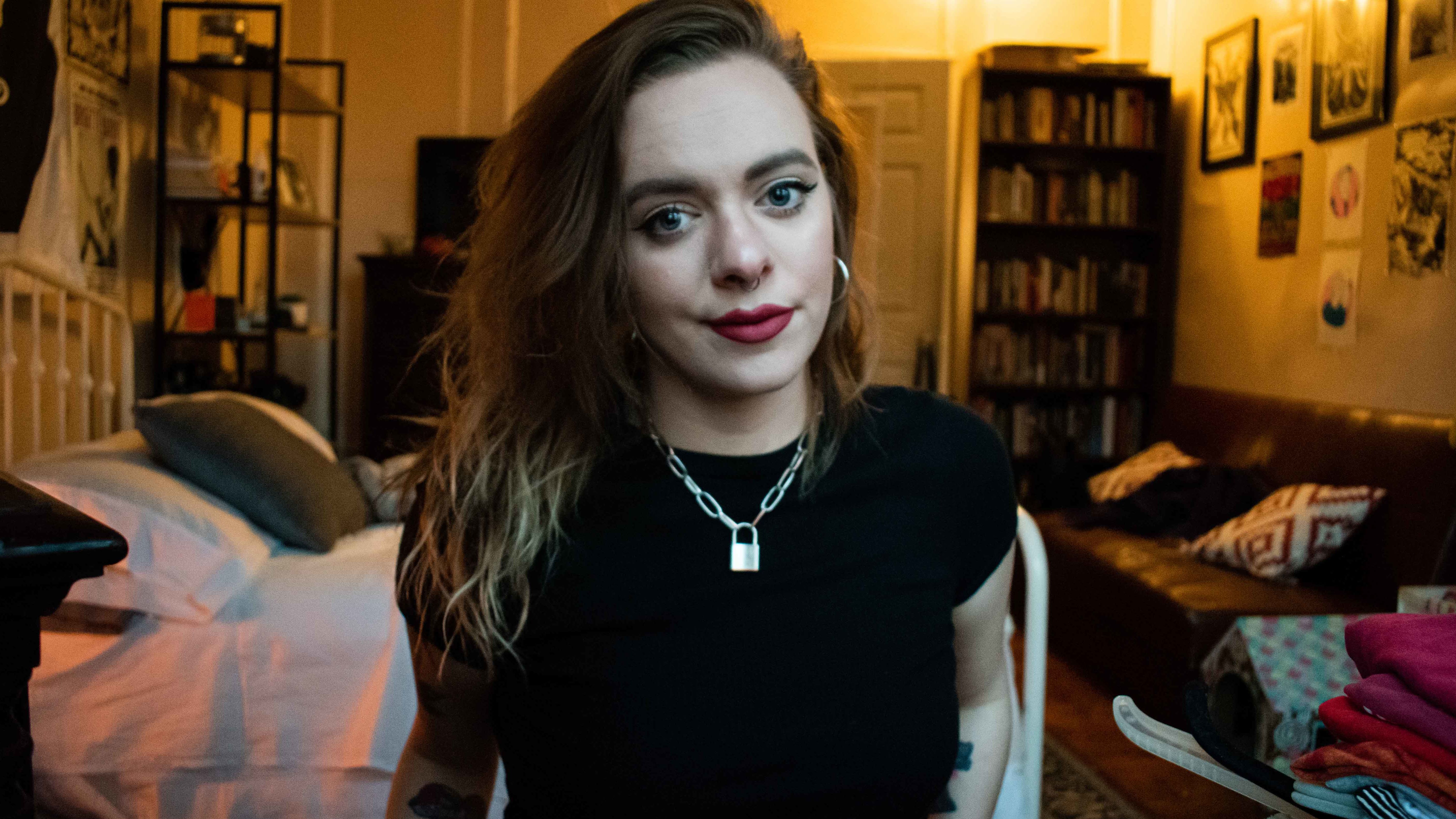 You may remember Jennifer Costo, KLN '20, from the piece she wrote last month for the Philadelphia Inquirer. In it, she reflects with humor and honesty on her lifetime of graduation ceremony experiences, or rather, her lack of them. For the resilient 27-year-old—who is also the first in her family to attend college—the recent postponement of Temple's in-person commencement celebration due to the coronavirus pandemic was just the latest in a long list of graduation day misses and mishaps.
We caught up with Costo to learn more about her time at Temple as a nontraditional student who completed her degree over a four-year period while working full-time jobs in retail sales. 
Temple Now: What was it like being an older, part-time student among more traditional students?
Jennifer Costo: My experience is common but not discussed. You always feel a little out of place, comparing yourself to those getting degrees in four years. You feel like you're not getting the real college experience. But being older you can also take advantage of your maturity, and older students may find they take their studies more seriously. That said, I can't speak highly enough of my fellow students at Temple. During group projects, for example, they always made me feel respected and included. Temple students are always willing to help each other out.
TN: You entered Temple's journalism program after stints at two other schools, correct? Tell us how that transition went.
JC: Yes, I spent a short time as a humanities major—I think I may have been the only one—at University of the Sciences and, after taking time off for mental health reasons, I studied communication at Rowan College of South Jersey. Then at age 23, I moved back to Philly to pursue journalism at Temple and I just paid for it myself as I went along. It was a smooth transition. I had really great professors who took notice of me and my situation and always tried to help. The journalism program at Klein College has been the most supportive learning environment I have encountered on my long, unconventional journey to a degree.
TN: That's great to hear! What are some of the ways your professors helped you?
JC: My professors understood that it was not possible for me to participate in a lot of extracurricular activities and organizations, such as The Temple News or TUTV or clubs, but they made an extra effort to introduce me to other opportunities. With the help of George Miller, who at the time was assistant chair of the Department of Journalism, I wrote for Jump magazine. Assistant Professor Soomin Seo helped me see my value as a writer and Associate Professor Aron Pilhofer served as a constant source of encouragement. In 2019, I was even recognized with a scholarship—the Arlene Morgan Scholarship—for my dedication and academic achievement.
TN: How did you balance taking classes and working full time?
JC: I was fortunate to be able to structure my work schedule to accommodate my classes. I had managers who were understanding. Typically I would work the 6 a.m. to 2 p.m. shift at my job and head to campus after that. In between classes, I would hang out either in Mitten Hall, at the Saxby's or in Annenberg. If it was a nice day, my go-to spot for sitting outside was next to the law building.
TN: What's next for you?
JC: This is an extremely difficult time for everyone entering the job market. Right now I am continuing to work as a manager at an area grocery store. And at the same time, I am freelancing and working to build out my personal website with the intention of landing a job in print journalism.