10 movies and TV shows made by Owls you can watch right now
From The Big Bang Theory to It, a selection of movies and TV series made by Temple Owls.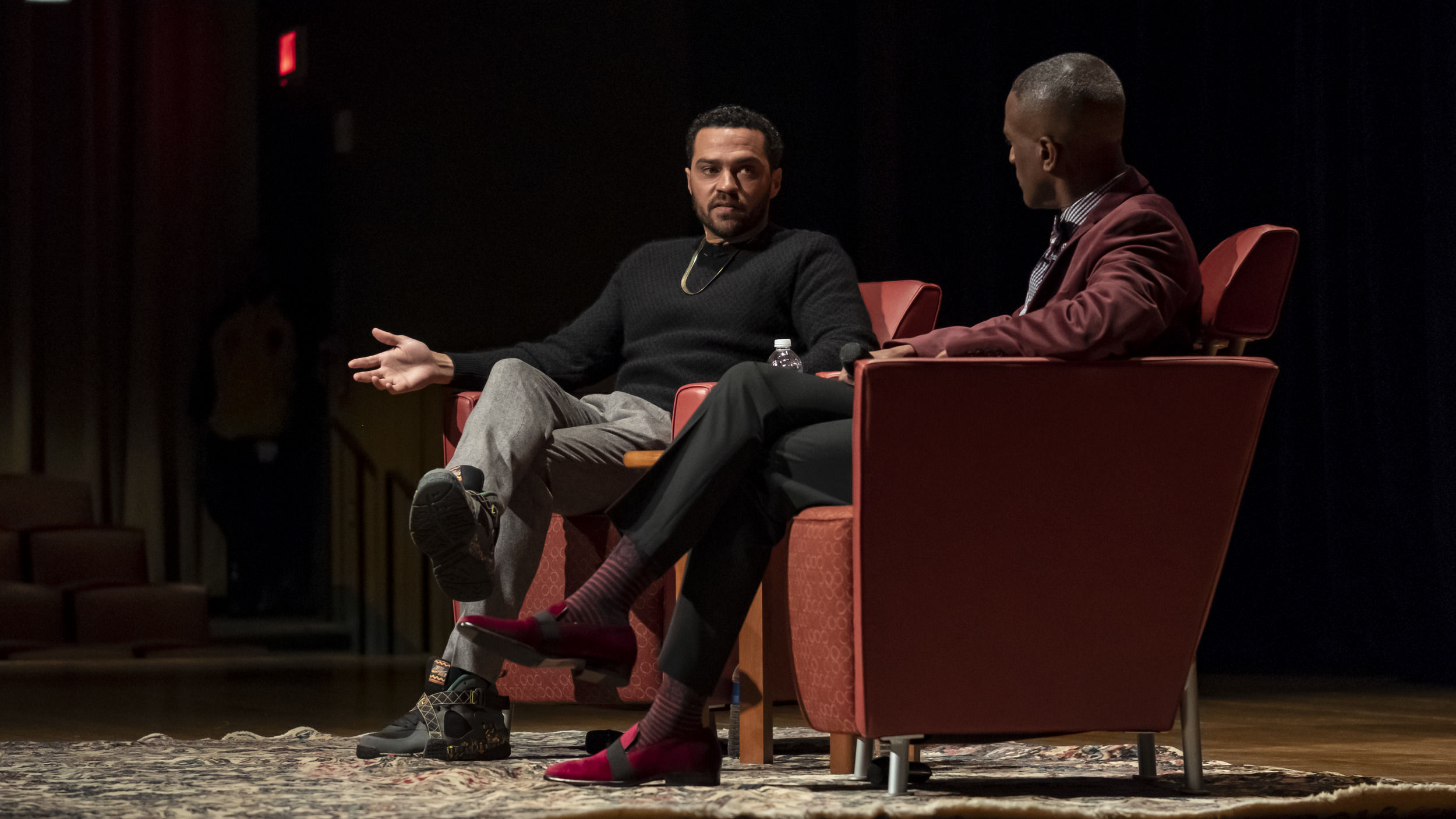 Looking for a streaming recommendation? Try these acclaimed movies and TV shows, all from Owl actors, directors and screenwriters.
The No. 1 Ladies' Detective Agency (2008–2009)
Grammy Award-winning singer and actress Jill Scott, HON '14, stars in this winning comedy-drama about Botswana's first women's detective agency. Scott plays Mma Precious Ramotswe, owner and lead investigator of the titular agency, who solves cases with wit, wisdom and compassion. Stream on HBO Now, HBO Max and Amazon Prime Video.
Jumanji: Welcome to the Jungle (2017)
Former Owl Kevin Hart co-stars in this clever reboot of Jumanji (1995), which works whether you've seen the Robin Williams original or not. Four high schoolers are sucked into a magical video game—becoming the characters they chose—and must play to survive. The 2019 sequel, Jumanji: The Next Level, is also worth giving a spin. Rent on Apple, Amazon Prime Video, Google Play and YouTube.
Clemency (2019)
Writer-director Chinonye Chukwu, TFM '10, became the first Black woman director to win the Grand Jury Prize at the Sundance Film Festival for Clemency, a searing drama about the criminal justice system. Alfre Woodard stars as a prison warden preparing for an inmate's execution and struggling with the emotional toll her work takes on her and the people around her. Clemency also won Best Local Feature at the Philadelphia Film Festival. Stream on Hulu.
The Big Bang Theory (2007–2019)
This hit sitcom about a group of Caltech scientists—including astrophysicist Raj, played by Kunal Nayyar, TFM '06—became a TV staple over 12 seasons and celebrated everything from string theory to Star Trek. Stream on HBO Max.  
Never Have I Ever (2020)
Co-created by Mindy Kaling and partly inspired by her childhood, Never Have I Ever follows an Indian American teenager growing up in California and coming to terms with her father's death. Funny and heartfelt, the series is a showcase for its young cast, including Benjamin Norris, TFM '12. Stream on Netflix. 
Grey's Anatomy (2005–present)
This long-running drama, about the personal and professional lives of doctors at a Seattle hospital, has become a cultural phenomenon. Jesse Williams, CLA  '03, TFM '03, joined the ensemble cast in season six as Jackson Avery, a resident trying to make a name for himself in the shadow of his surgeon grandfather's success. Stream on Netflix and Hulu.
The Big Short (2015)
Former Owl Adam McKay directed and co-wrote this Oscar-winning satire about the 2007–2008 financial crisis and the U.S. housing bubble that preceded it. Starring Christian Bale, Steve Carrell, Ryan Gosling and Brad Pitt, the film also makes inventive use of cameos (e.g., from chef Anthony Bourdain) to explain concepts like subprime lending. Rent on Apple, Amazon Prime Video, Google Play and YouTube.
Unbreakable Kimmy Schmidt (2015–2019, 2020)
Owl-by-relation Tina Fey (her brother and father both attended Klein College of Media and Communication) co-created, wrote, produced and appeared in this comedy series, which chronicles the adventures of Kimmy Schmidt (Ellie Kemper) as she readjusts to life after being rescued from a doomsday cult. Netflix recently released a special interactive episode of the show, guest starring Daniel Radcliffe. Stream on Netflix.
It (2017)
Screenwriter Gary Dauberman, TFM '02, co-wrote this hit horror film, based on Stephen King's 1986 novel of the same name. It tells the story of the Losers Club, a group of friends in 1980s Maine who are stalked by a supernatural monster: Pennywise the Dancing Clown. Rent on Apple, Amazon Video Prime, Google Play and YouTube.
The Empire Strikes Back (1980)
Philadelphia native Irvin Kershner, TYL '47, worked in television—directing the pilots for Peyton Place and Philip Marlowe—before moving on to feature films, including A Fine Madness (1966), a slapstick comedy starring Sean Connery. He wasn't the obvious choice to direct the next movie in the Star Wars franchise, but his eye for character development helped create that rare thing: a sequel many regard as better than the original. Stream on Disney+.
—Edirin Oputu