Michael Sharkey works as an associate producer on documentaries, including a Netflix film on K-Pop phenomenon BLACKPINK.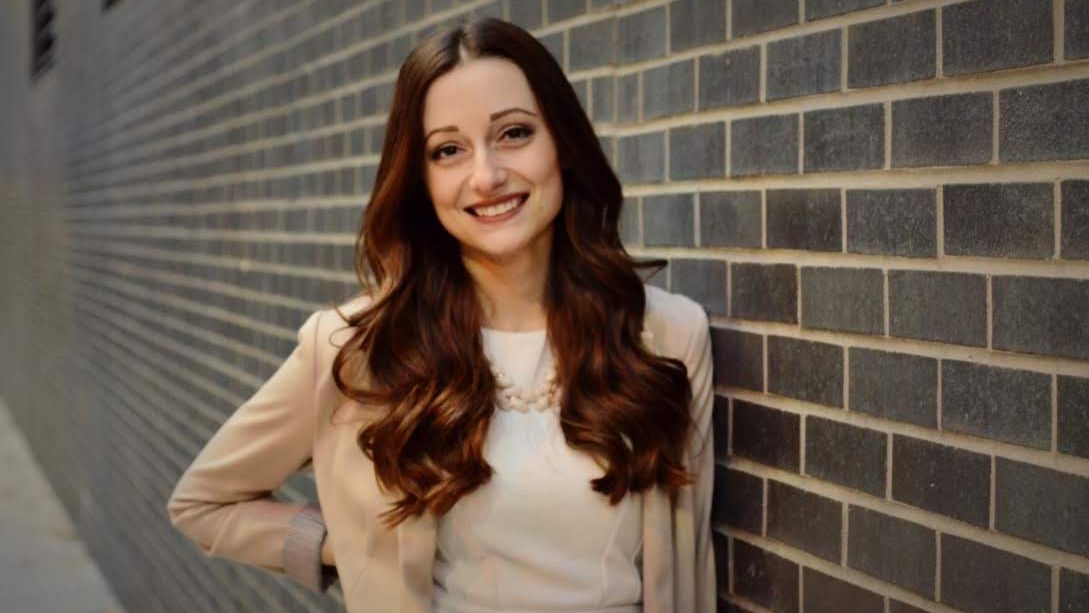 Michael Sharkey, KLN '16, knows how to bring a story to life. An associate producer on documentary films and series, she's the backbone of the crew, seeing projects through from pre-production planning to post-production finishing touches.
Her most recent project was her biggest yet: the Netflix documentary BLACKPINK: Light Up the Sky, which tells the story of how four young women were brought together to form one of the world's most popular bands, South Korean girl group BLACKPINK. "People give you such trust to tell these very important stories, which feels like such a privilege," Sharkey said. 
She has always been drawn to filmmaking, but it was the behind-the-scenes featurettes for the nature documentary Planet Earth, which she watched in high school, that truly fired her imagination. She had been diagnosed with a chronic illness that sometimes left her bed-ridden. Watching Planet Earth not only helped her escape, it showed her what a career in film could be like.  
When she was ready for college, she knew she wanted to study at a state university with a strong foundation in the arts. Her older sister was an Owl, which encouraged Sharkey to apply. "I got to see her entire four years there and how much she loved it and all the different things that she was able to do," she said. 
Temple became Sharkey's launchpad. "I had no experience with film or anything like that on a real level until I went to Temple," she said. "It was a perfect place to experiment and meet all kinds of people of all kinds of different backgrounds and have that influence you." 
A double major, she also joined the student government and won a Diamond Award, which is given to students who have shown superior leadership and service to the university. Her family supported her passion for film, but was concerned about how she would make her way in such a competitive field. The media studies and production major helped reassure them. "I was grateful to have that broader education, because you can take classes in audio mixing and voiceover and things beyond just film. But all of that comes into play in film itself," she said.
And her other major made for an unusual combination. "Anthropology was honestly just for myself," she said. "I had extra credit [from college-level classes she took before coming to Temple] and I thought, 'I'm going to make the most of my four years here.' I could have graduated pretty early if I had just done one major. And I didn't want to do that." 
She was also delighted to find that the two majors overlapped: visual anthropology, like nonfiction film, focuses on the study of human beings.
One of her favorite classes was documentary filmmaking, where students worked on one short documentary for an entire semester. "You got to develop it in much the same way it's done in real life, just on a shorter time scale," she said. "That's when I really realized what I wanted to do. I thought, 'Yes, this is it.' You can just tap into that flow that you feel when you're doing something you love. That was huge for me."
After graduating, Sharkey started working in production, first as a production assistant, then as an associate producer. For BLACKPINK: Light Up the Sky, she helped the crew prepare for filming in South Korea, ironing out logistics and securing permission to shoot at different locations. 
"Once we shifted to post-production, BLACKPINK specifically was a very archival heavy project," she said. The band's representatives gave the crew a hard drive with over 50 terabytes of footage. "My responsibility became going through all of that with my producer and finding the film in it." She also researched and licensed third-party archive material that appears in the documentary, including news coverage of the band from South Korea and Thailand.
Documentary filmmakers are a close-knit group: once you build a reputation, you build relationships as well. "Documentary film crews are typically much smaller teams [than television ones]," she said. "There's really only a handful of us—I could count them on one hand—who created BLACKPINK. That means leaning on each other, trusting each other and just creating a space where you feel safe to pitch ideas to one another."
Part of the thrill of working on the film was immersing herself in the world of BLACKPINK and their fans. The band itself is multilingual, which helps feed its cross-cultural appeal. And Sharkey feels audiences are drawn to the independence the young women project as part of their image, alongside their sweetness. "It's the duality of black versus pink, ferocious, badass girl power versus the sweet and cutesy girly vibe," she said. "In K-Pop, usually a girl group will have one of those themes but not the other." 
Now Sharkey is working on another Netflix project, this time a series. "The thing I love the most is just being able to tell these stories," she said. "Documentary filmmaking allows you to do things in life that you would never otherwise have done."
—Edirin Oputu