Temple study abroad programs in Italy, Japan: open and thriving
Students at Temple's respected Rome and Japan campuses are having unforgettable semesters—and a welcome taste of normalcy—at a time when the vast majority of study abroad programs around the world have been shut down.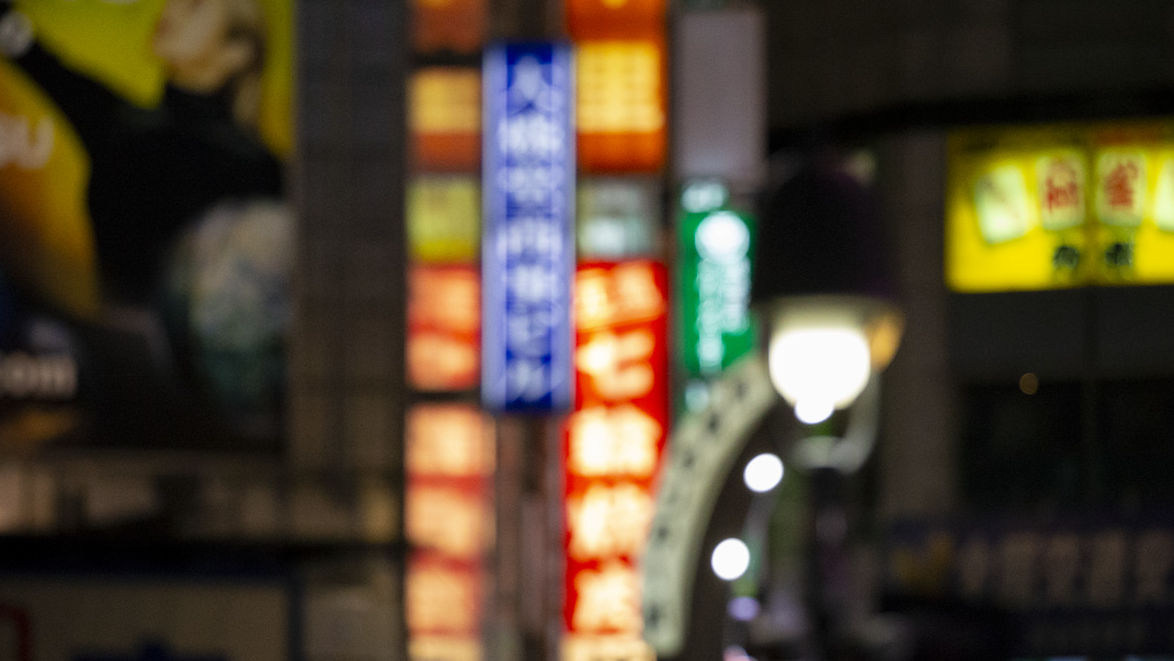 Temple undergraduates Julie Kim, Class of 2022, and Emily Wilson, Class of 2021, may be among the rarest of American college students this spring. It's not because they're having wonderful semesters with engaging classes, productive internships, and plenty of excursions exploring one of the world's great cities. What makes them so unusual at this moment in the history of American higher education is where they're doing it. 
Kim and Wilson are studying abroad—Kim in Italy at Temple University Rome; Wilson at Temple University, Japan Campus in Tokyo. At a time when the vast majority of study abroad programs for U.S. students have been shut down, they are among about 100 Temple students who have benefitted from the months of painstaking planning by Temple administrators and faculty on three continents that was required to safely open the university's two flagship study abroad programs this spring.
The payoff, say the grateful students, has been enormous.
"It's been the best experience," said Kim, a communication studies major at Temple's Klein College of Media and Communication. "It's such a privilege to study in Rome. I wake up every day and ask, 'How is it possible that I'm here?'"
Exploring and learning in Rome and Tokyo—safely 
Kim is taking classes at the Villa Caproni, Temple Rome's facility along the banks of the Tiber River. Her internship course has placed her with a Roman employer, the travel guide service Romeing, for whom she's serving remotely as a social media assistant. She enjoys extracurricular activities, from a wine tasting in the Villa Caproni to touring Rome's wonders (her favorite so far has been the Vatican). Best of all, she says, is the feeling of safety. Kim is reassured by Temple Rome's strict public health protocols and local residents' strong sense of civic responsibility. Almost all Romans faithfully wear masks, she says, and when they don't, police officers politely but firmly ask them to do so.
Kim knows she's not getting the full Temple Rome experience she would have had before the pandemic. There are no home stays and travel outside of Italy's Lazio region is restricted for now. But there are also unexpected perks, including no lines in places that are normally packed with tourists.
Wilson also has been taking advantage of reduced tourist traffic in Japan. She likes to take weekend trips from Tokyo and rent Airbnb properties, which are currently available at historically low prices. TUJ is offering in-person classes this semester, but Wilson is one of only a few study abroad students whose courses are all online, so she rents rooms with Wi-Fi and participates in class remotely from exciting nearby destinations. She recently took Japanese language and Asian philosophy tests from a room at the base of Mt. Fuji.
For Wilson, a sociology major in Temple's College of Liberal Arts, the highlight of her study abroad experience in Japan so far has been her internship. Study abroad students at TUJ can choose from a portfolio of internships that are either in person or remote. Hungry for an immersive experience, Wilson elected for the former, picking a position as an assistant English teacher at Yokohama EIRI Girls High School. She loves the internship and the commute between Tokyo and Yokohama—and not just because of the spectacular views from the train.
"I love everything about the job," Wilson said. "I love the students, my boss is really nice and I get to interact with my coworkers in the flesh, which is awesome. It's shaping my worldview and influencing my plans for the future. I've started seriously considering English teaching in Japan as a career."
A plan for every scenario
How did Temple manage to open its study abroad programs in Rome and Tokyo at a time when so few other programs were willing or able to open? Temple leaders in Philadelphia, Rome and Tokyo credit a dedicated staff that shares a total commitment to international education and student safety. Dozens of Temple staff and faculty members worked tirelessly in the fall and over winter break to communicate with students, families and local authorities and develop plans for every aspect of the study abroad experience during a pandemic, from picking students up at the airport to rethinking the way academic content would be delivered. It helps that Temple's study abroad programs in Italy and Japan—each among the oldest, largest and most respected in their host nations—have their own facilities.
"We have a plan for every scenario," said Temple Rome Dean Emilia Zankina. "The plan is not that things will go smoothly. We know they won't. The question is: Are you prepared? That's how you do it—you plan in a rational, pragmatic way, being very honest and direct with everybody involved."
"The one question that kept us going through all the planning exercises was: Would students be better off here with us? The answer was a resounding 'yes.'" she said. "We knew that if we stayed open, we could offer them a unique and magical experience."
Temple Rome's plans for every scenario were tested in March when, in response to an increase in COVID-19 cases, government authorities declared Rome and the Lazio region to be a "red zone" until early April, requiring nonessential shops to close, travel to be limited and schools to shift to online learning.
"The students are disappointed, of course, but we appreciate Italy's safety-first approach," Zankina said. "We knew this was a possibility. We were prepared, and it's been inspiring to see the resilience and adaptability of our students, faculty, and staff."
The joy of "normal"
According to Matthew Wilson, dean of Temple Japan (no relation to Emily Wilson), that magic is coming from a new source in 2021—the prospect of normalcy. At Temple Japan's new home at the campus of Showa Women's University in the Setagaya-ku ward of Tokyo, many classes are in person. Beyond class, the pool is open once a week, the basketball and volleyball clubs are practicing and students are visiting shrines, going on hikes, participating in scavenger hunts, learning traditional Japanese crafts and bicycling back streets.
"I walk, bike and ride the train around Tokyo just in amazement at how normal things are," Wilson says. "You're able to get out and do things. Restaurants are open; people are eating inside. I go out on the weekends. I play baseball. I go to movie theaters. You're able to have conversations. It's a great time to be here in Japan."
Even so, the decision to pursue studying abroad during a global pandemic wasn't easy for any of the Temple students at Temple Rome or Temple Japan. For Emily Wilson, it helped to look at the statistics. A few weeks before she left, Pennsylvania was experiencing more than 10,000 new COVID-19 cases daily. Japan, with a population nearly 10 times as large, was seeing only about a quarter as many new cases each day. After quarantining when she arrived, she had a chance to witness the social forces that have kept COVID-19 incidence and mortality low in Japan, despite its dense population.
"People follow rules here," she said. "Mask-wearing isn't a political statement in Japan."
Observing and comparing how different cultures respond to crises is part of what makes study abroad now especially valuable, says Associate Director of Education Abroad and Overseas Campuses Sara Sequin, who oversees Main Campus operations for all aspects of Temple's study abroad programs at Temple Rome and Temple Japan, including the management of student health and safety.
"Right now, students have an opportunity to see how people are responding differently, how governments are responding differently and how health systems are responding differently to a pandemic." Sequin said. "That's part of what study abroad always is—an immersive learning experience that extends far beyond the classroom."
 
—Hillel Hoffmann