Tyler supports program addressing inequities created by climate change
Heat Response PHL, an arts and civic engagement workshop series, explores climate change and environmental racism in Philadelphia.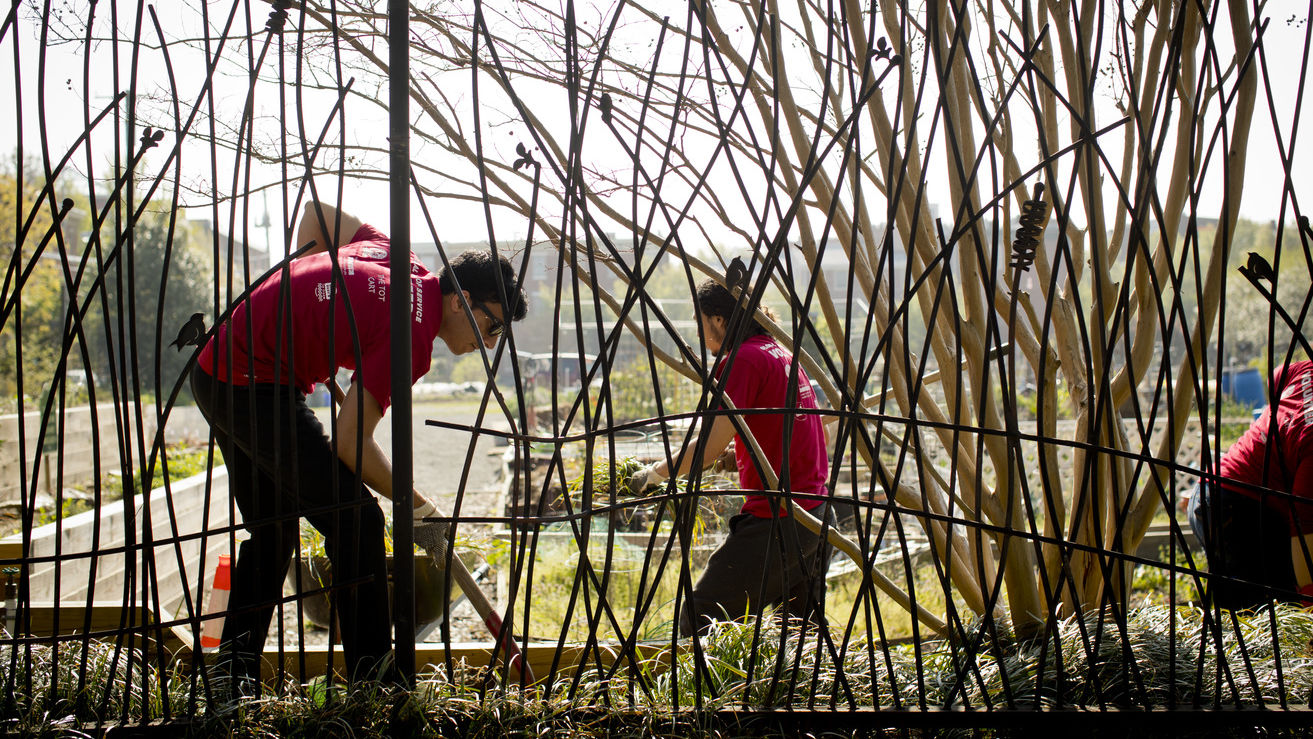 The Tyler School of Art and Architecture's certificate in community arts practices is participating in a workshop series called Heat Response PHL (an initiative of the Trust for Public Land) that will illuminate the problems of climate change and environmental racism in three Philadelphia neighborhoods hit hardest by excessive heat: Fairhill, Southeast Philadelphia and Grays Ferry.
"It's been exciting and transformative for our students to find their creative voices in neighborhood mapping and visual production, facilitating climate justice arts workshops for youth, creative research and documentation," said Billy Yalowitz, associate professor of community arts practices. "Students are using their arts disciplines to help to tell crucial stories."
Two students in the program are interning with Amber Arts & Design—a leading community arts studio in Philadelphia—writing and illustrating a graphic climate justice novella/coloring book based on stories and poetry from the Fairhill neighborhood close to Tyler.
"Having grown up in the city, I had a direct connection to this project and have faced similar issues these communities are facing regarding the lack of green space and resources in their neighborhoods," said Kenza Bousseloub, Class of 2021, who co-led the creation of the coloring book. "This program has been extremely helpful to my background study of journalism and as a filmmaker and artist. It has been important to me in how I view myself as an artist and how important that is in creating awareness in communities through the practice of artistic activism."
On April 17, there will be a work day and teach-in called Urban Gardening, Cleanup, and Climate Justice Canvassing that will allow members of the public—who meet health and safety regulations associated with COVID-19—to get hands-on with the Heat Response team. Participants will work in community gardens and lots while learning about climate justice, reclamation and climate remediation.
Read the full story to learn more about the Heat Response workshop series.
—Zachary Vickers